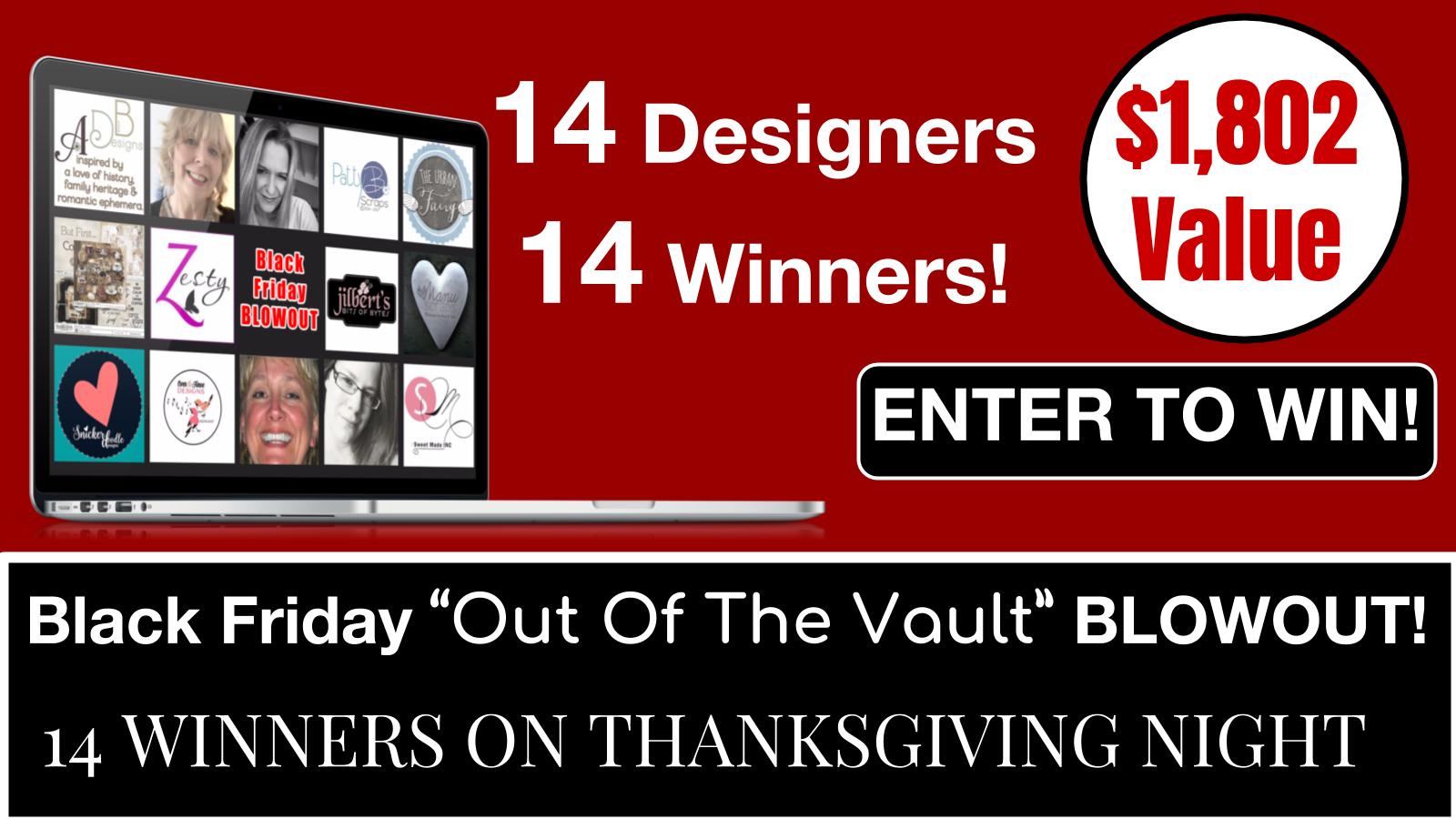 WHAT? 14 Designers, 14 Winners, $1802 Value…So what's the deal?
I have joined 13 other digital scrapbooking designers, and we have temporarily pulled some of our best Personal Use and Commercial Use out of retirement. But just for FIVE DAYS!
This MEGA BLOWOUT DEAL is valued at $1802 and is approximately 15 GB of product!
And YOU can be ONE of the lucky FOURTEEN winners of this amazing package!
Just go to my Facebook Page, click on the ENTER to WIN button, and go through the steps listed. (Be sure to tick the Messenger Box as this is how we will notify the winners!)
At approximately 10 pm CST, on Thursday, November 23rd, (Thanksgiving Day here in the U.S.) winners will be notified via Facebook Messenger and featured in a post on the designer's Facebook Page.
If you don't win, but still would love to have this Deal, it will be available for $20 on Black Friday ONLY. The price will increase to $25 for the entire Blowout Deal from Saturday through Monday. You'll find the deal here, right on Facebook, not in any of my stores.
And don't forget to share with your friends too! BE SURE TO GET YOUR REFERRAL LINK INSIDE THE APP! (See image below). The more you share, the more entries you will earn!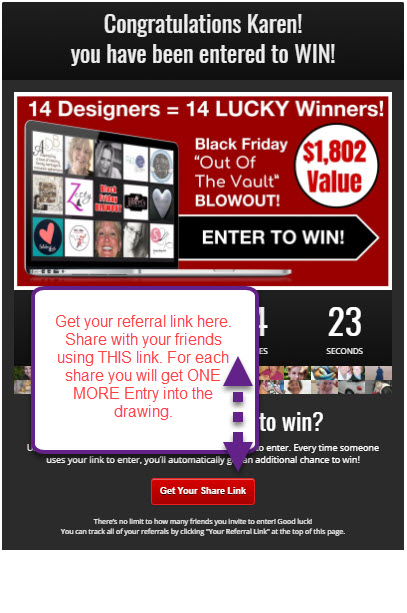 Good luck to EVERYONE!!!