The Hatchery at The Digichick has been restocked! This is a quarterly event where all designers are given the same color palette and general theme, then turned loose to put their own spin on what they've been given. Hatchery packs range between $1-2, so it is a great time to try out a designer new to you, and/or create your own "collection" by mixing and matching your favorite products.
The theme I chose was "Apple of My Eye." This digital scrapbooking kit, designed in warm fall colors, features cute field mice, a tattered wooden fence, and an abundance of apples to decorate your layouts. There are sliced apples, apple slices, and bushel baskets too. Filled with woodsy elements, ribbons, frames, and plenty of stitches and flowers, you'll be able to use this kit for all types of pages and fall projects.
Apple of My Eye is exclusive to The Digichick for one week. For those who shop SnickerdoodleDesigns or theStudio, it will be available there on September 15th; however, the best pricing is the Hatchery pricing, available now.
Click on any image below to be taken to that product!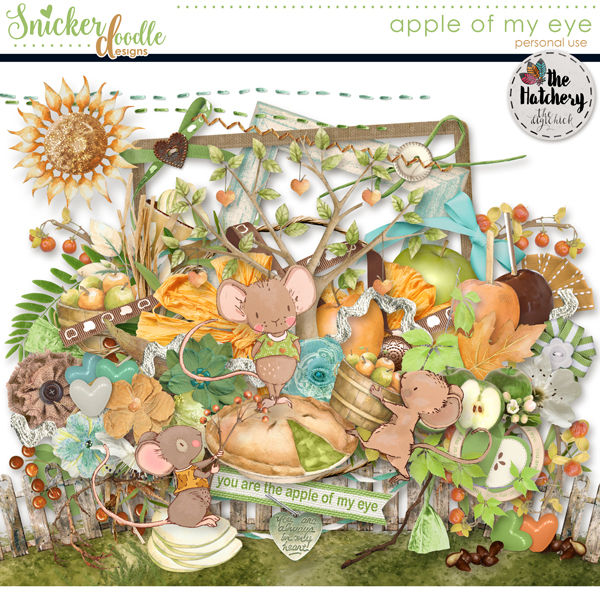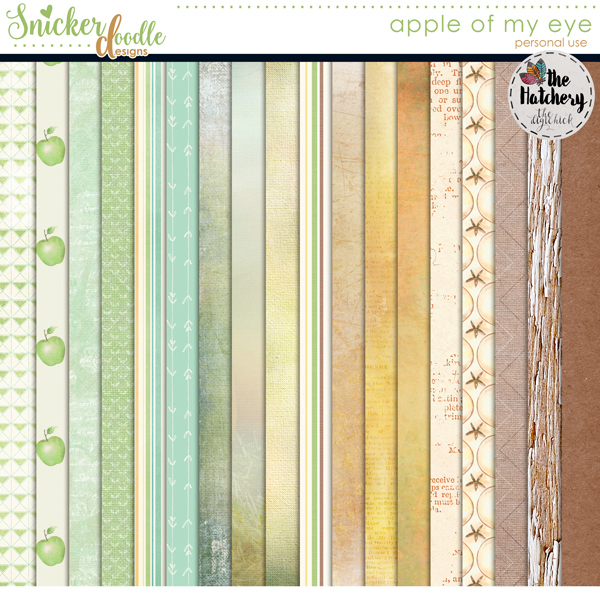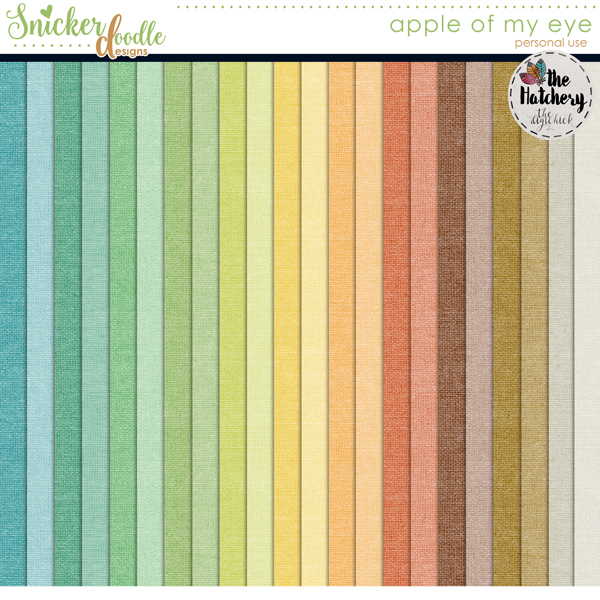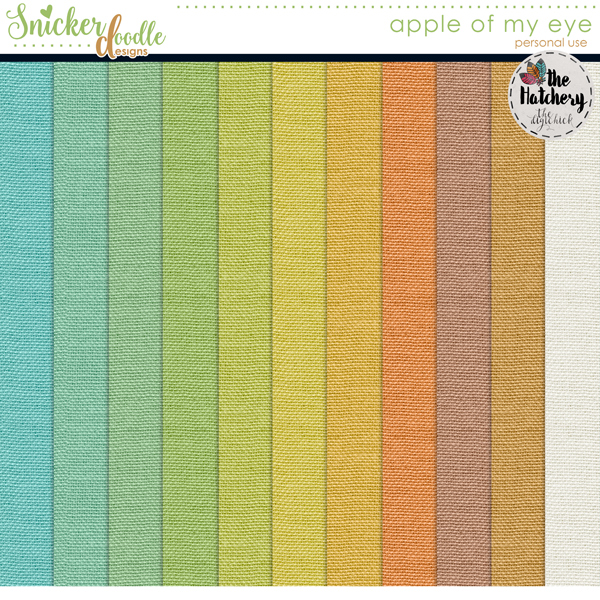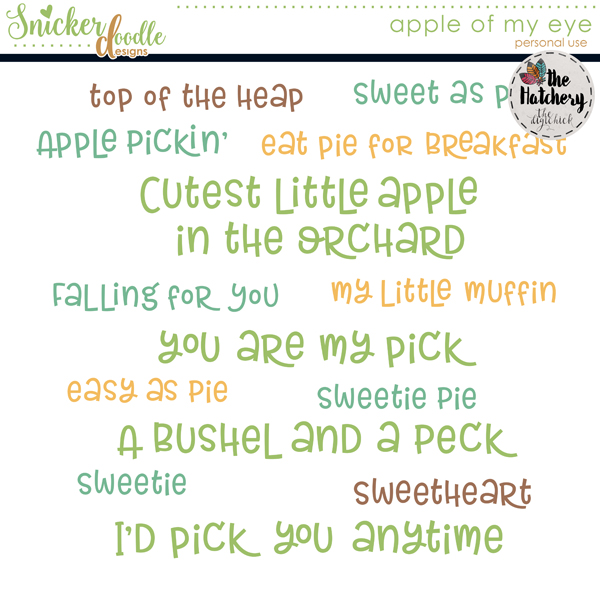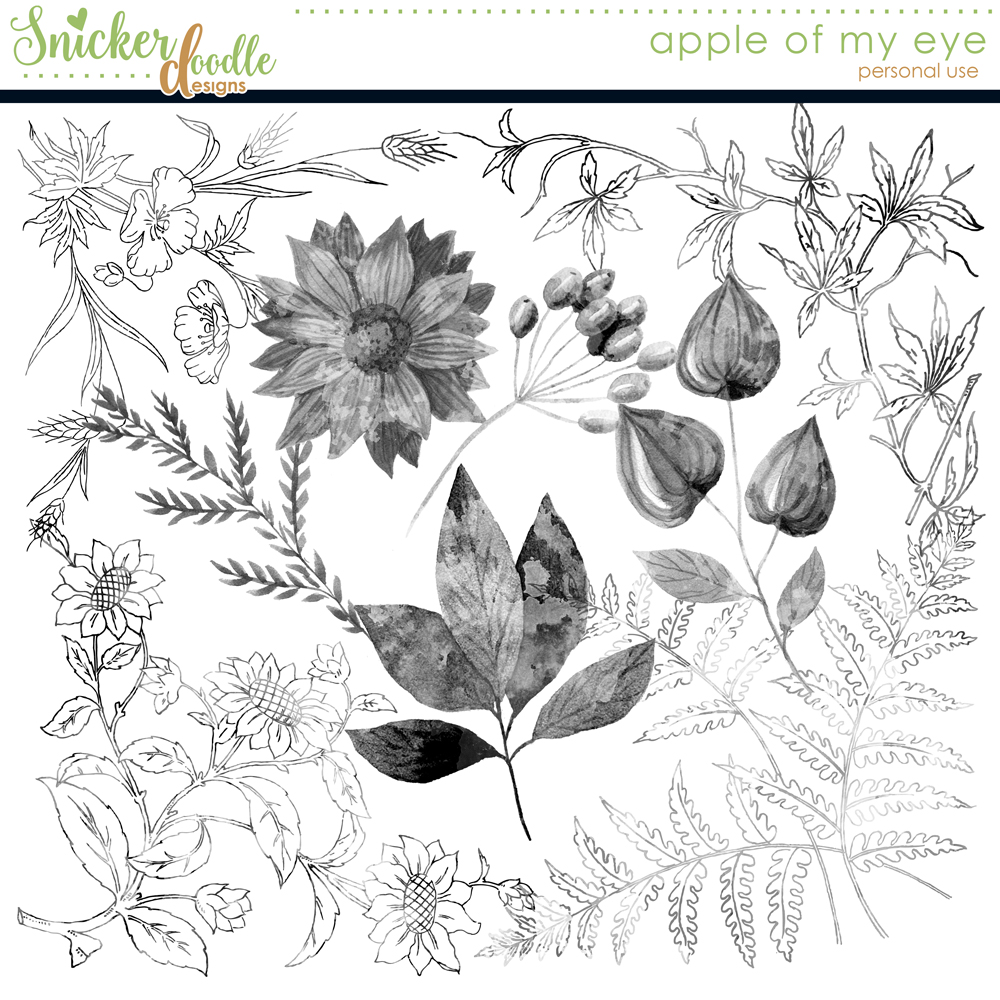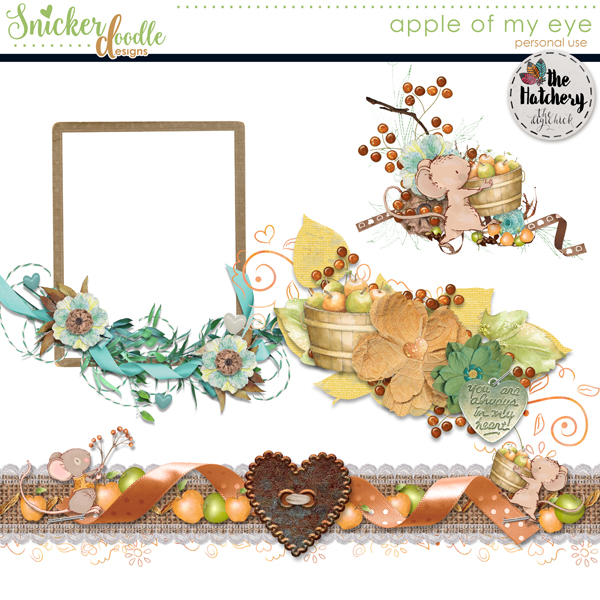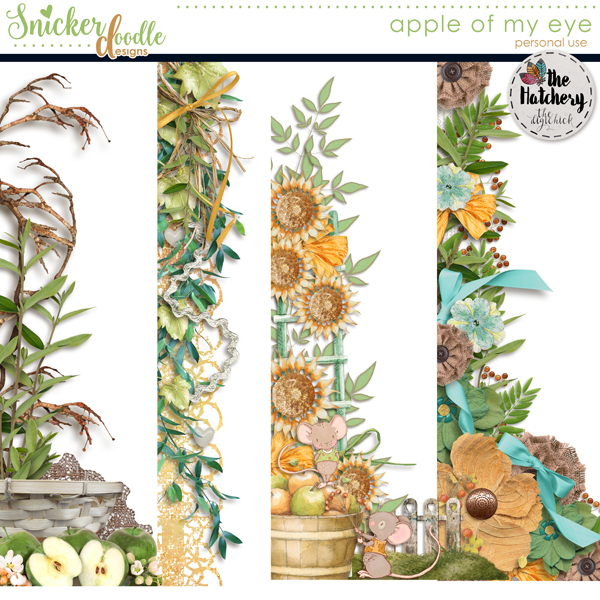 Can't decide which products you want? Pick them all up in the value-priced Collection!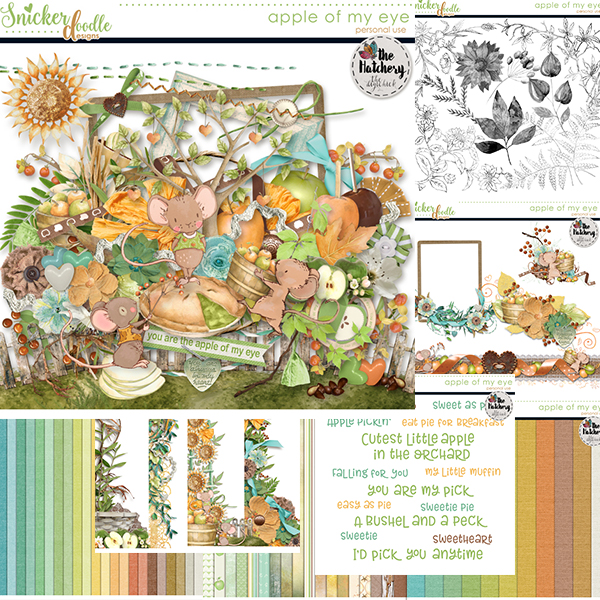 Here is just a little bit of inspiration for you! Come back to the blog on Monday, when Beatrice will highlight more layouts and tell us exactly why they work so well! It's a great way to learn different tips and tricks!
Artist credits go to Rochelle, Cinna, Kay, and to Karen for her Facebook Timeline image. Thank you all!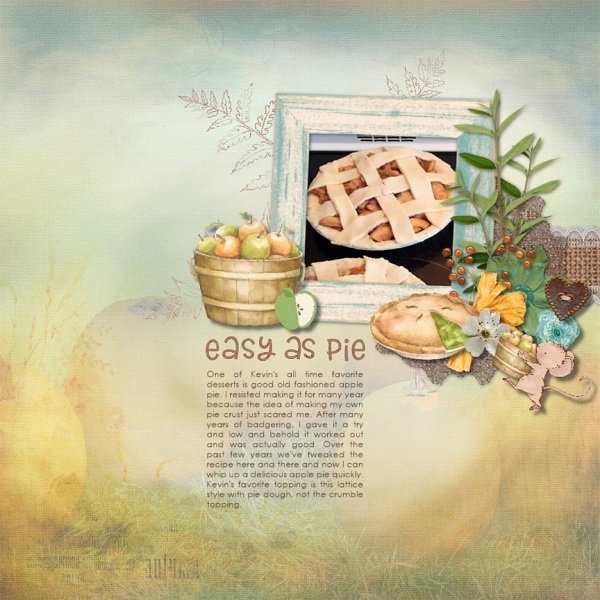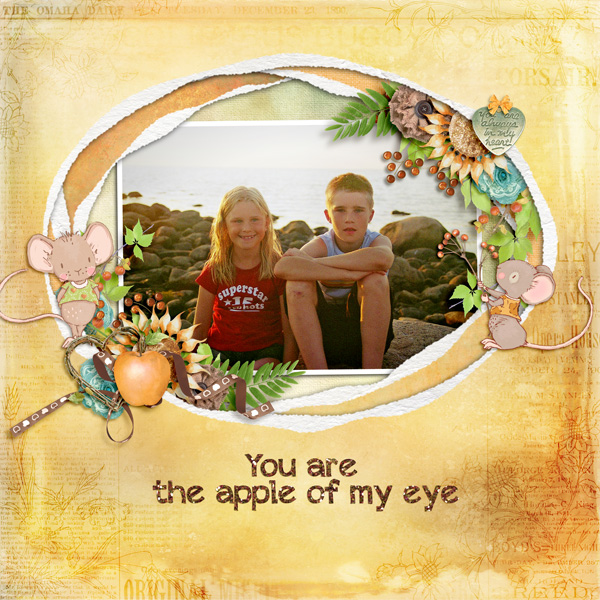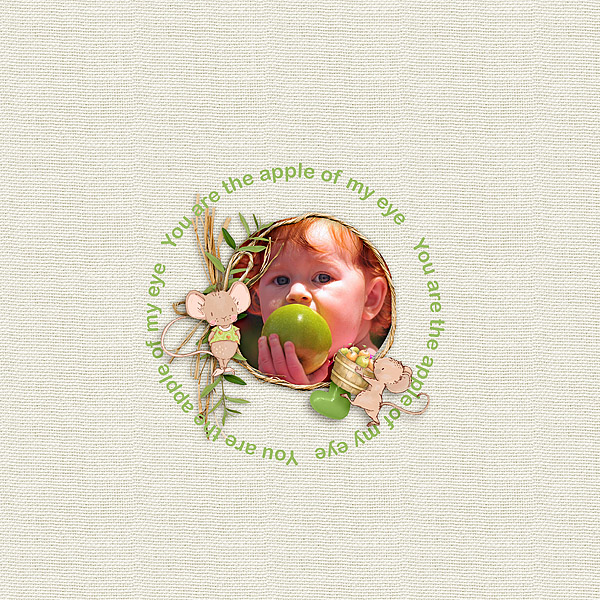 Renee created this adorable cluster for you using Apple of My Eye. Just click on the image below to go to my Facebook page, where you can download her sweet cluster.