I hope you had a warm time with family and friends, if you celebrated Thanksgiving yesterday!
And now Black Friday is here! The time for sales, coupons, and deals! And I have some of each of those things for you!
BLOWOUT DEAL
Congratulations to Milagros Castro, the lucky winner of the BLOWOUT DEAL!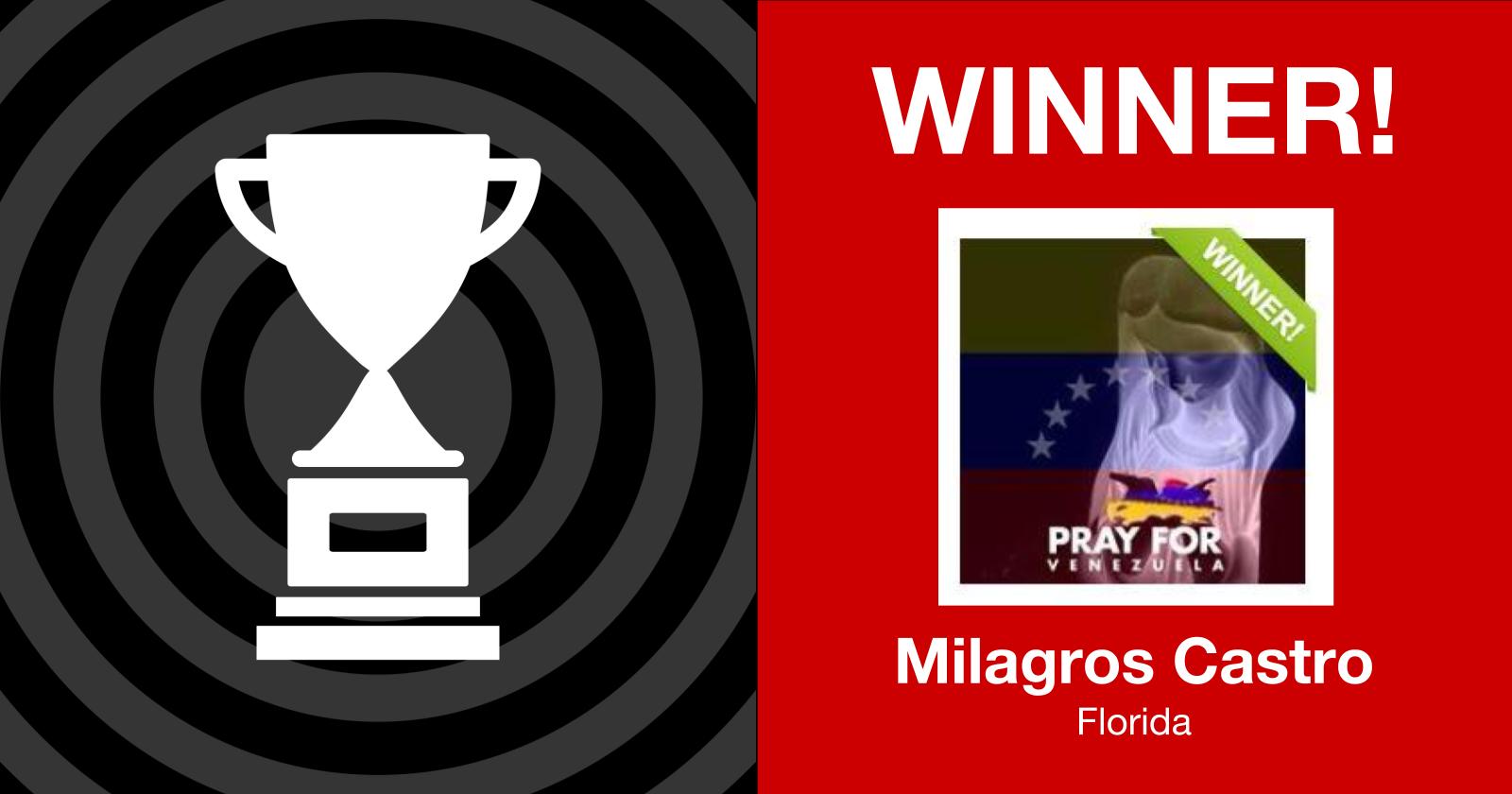 If you weren't the lucky winner of this the Blowout Deal that was advertised this week, you can still get it! The purchase price is $20 for today only, Black Friday! Even if you have some of the products already, this is an awesome deal! But don't delay! The price goes up to $25 on Saturday, and the deal will be gone for good at midnight, Cyber Monday!
Go HERE to snap up this deal!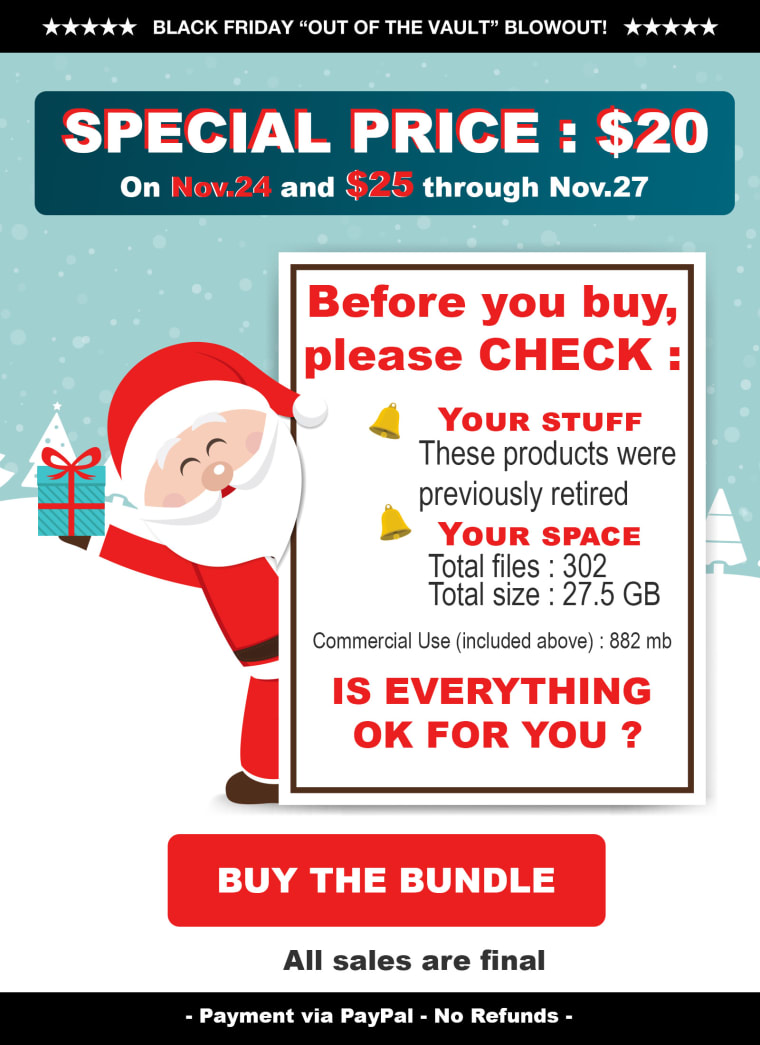 *********** BLACK FRIDAY DEALS **********
Visit my stores to discover great deals!
SnickerdoodleDesigns The Digichick SugarHillco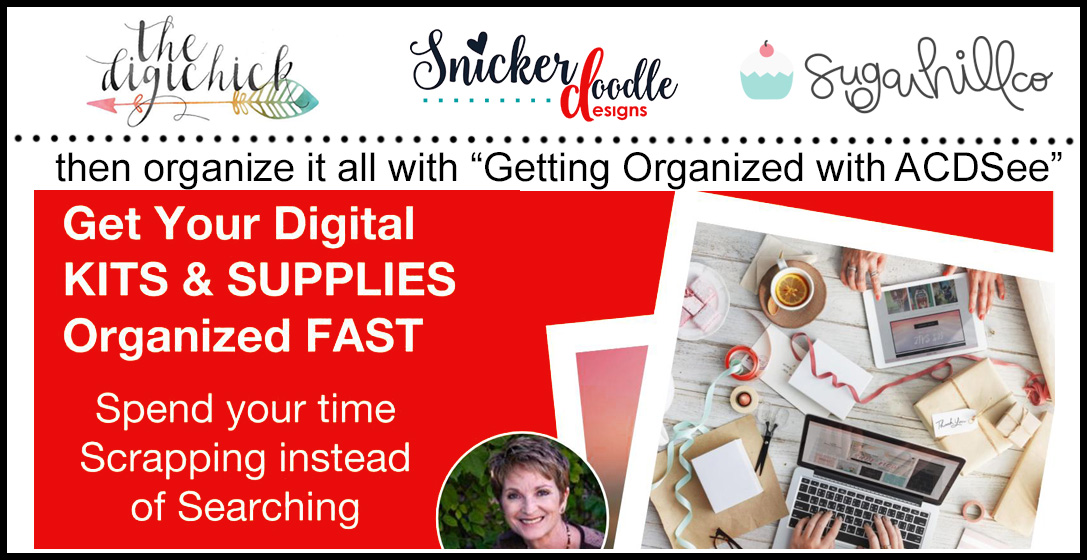 ………. AND there's more! ……….
"Getting Organized with ACDSee" Course
Save 30%! Just $19 instead of $29 through Nov. 27th
Do you spend more time searching than you do scrapping? Will you be buying even more kits over Black Friday that you hope to be able to find when you need them? Now is a good time to start organizing your digital supplies, if you haven't already begun.
Here are what some class members have to say about my "Get Organized with ACDSee" course:
"I discovered another benefit of organizing/tagging all of my digi-kits… it's coming across elements/kits you forgot about!" – Denny Furman
"I LOVE this class and I have not even made it all the way through yet!" – Elaine Den Hoed
I just watched the training, and it convinced me to buy the product (ACDSee). It is great to actually see how you can use it to organize digi kits before spending the money on the program. I can't WAIT to get organized!" – Sherry Phelps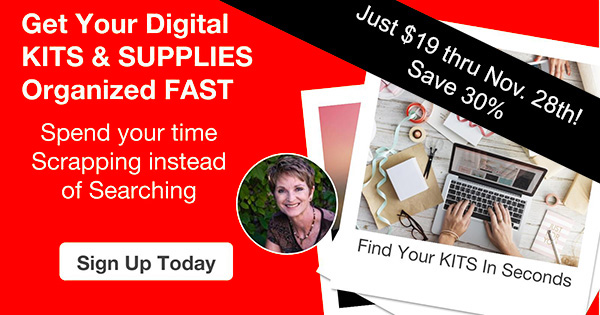 ACDSee SOFTWARE SALE
If you don't have ACDSee software but are interested in organizing your digi-stash with it, you can pick it up during ACDSee's Black Friday sale!
You can upgrade from previous versions for $29.95 or if it is a new purchase for you, you can get it for $39.95 instead of $59.99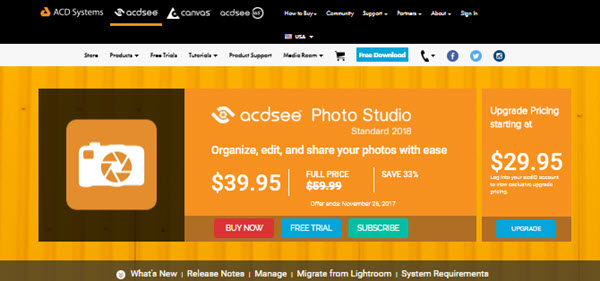 *Sponsored link provided so you can easily find the correct product.
GREAT GRAB BAG DEALS
Manu Scraps, ADB Designs, and I teamed up to bring you a colossal music Grab Bag! While these products are commercial-use friendly, they are perfect for the personal use scrapper too!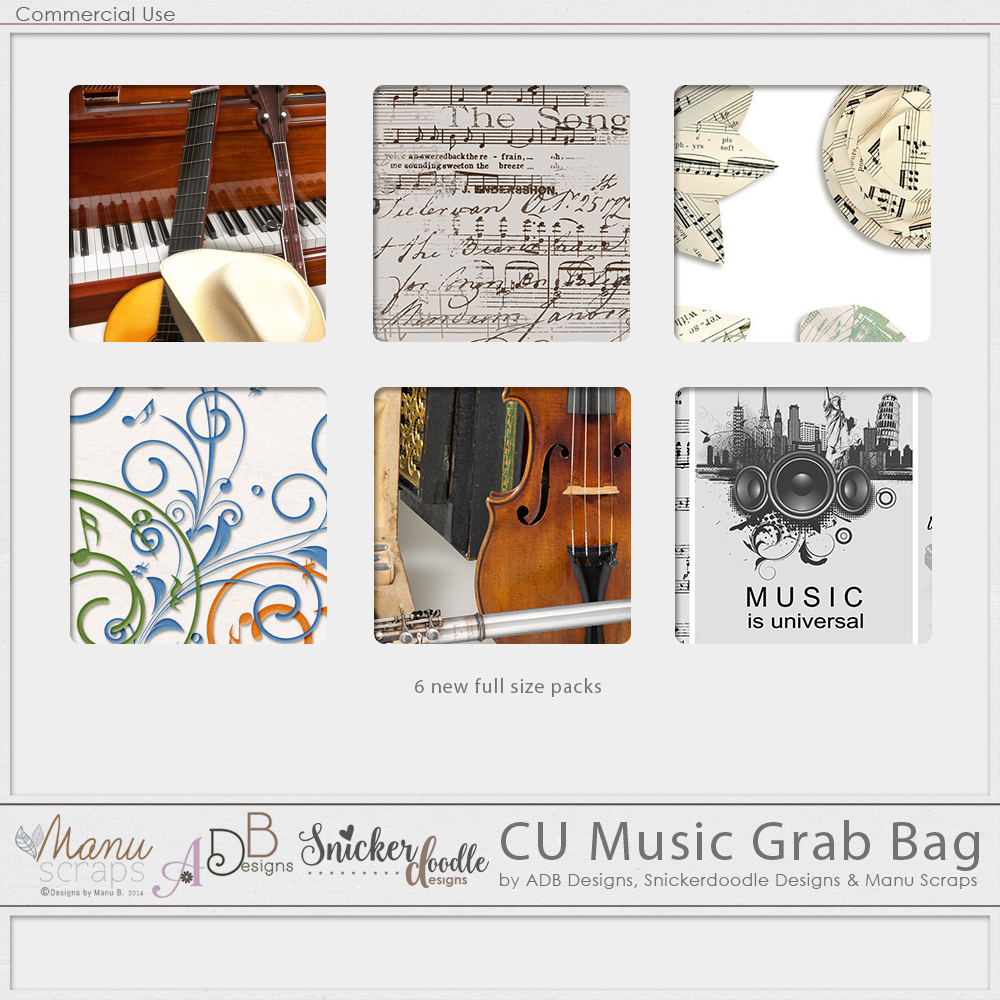 Both Manu Scraps and I have had multiple requests for new Photoshop Styles, so teamed up to bring you this Styles Grab Bag.
Just $4 for this $20 value, Nov 24th – 27th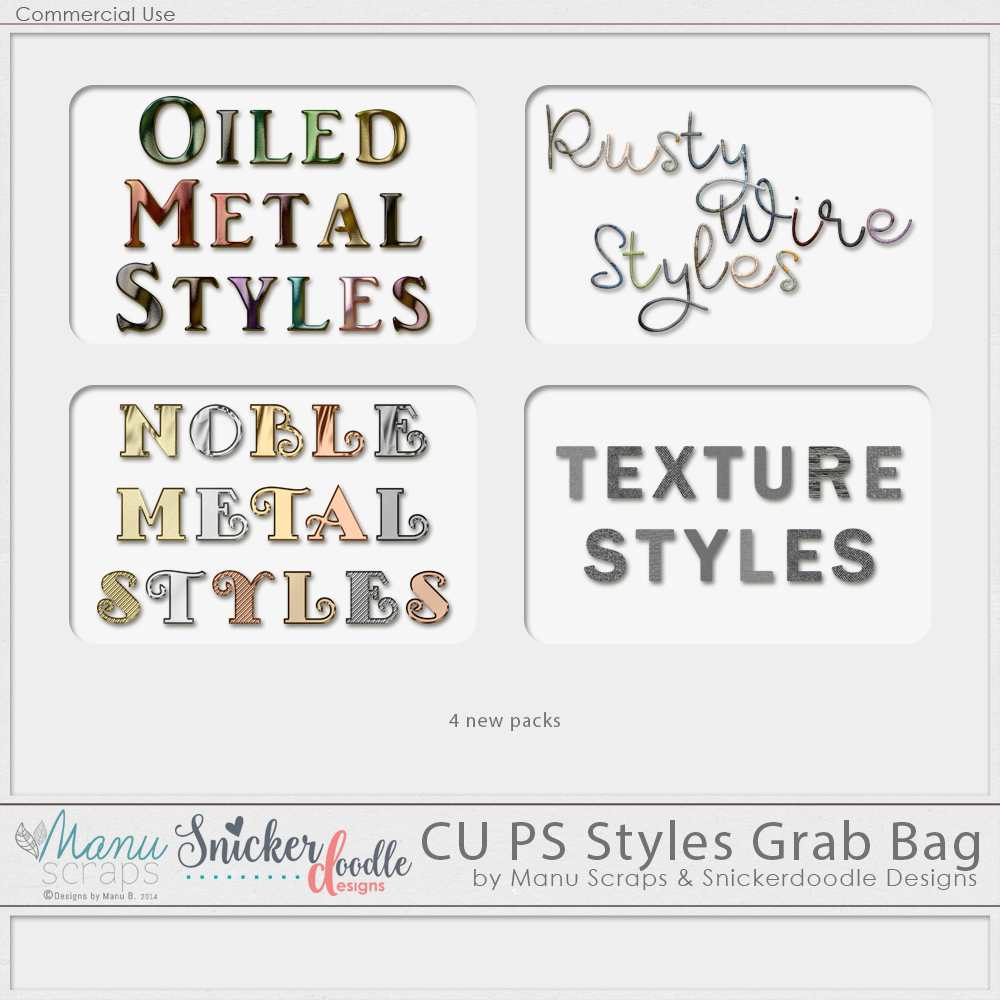 Have a GREAT and FUN Black Friday!