January 1, 2019. The beginning of a new year. 2018 treated us all differently. For some of us, it was a fabulous year, while others of us struggled. Some weren't especially to see 2018 come to a close, while others couldn't wait to mark the last day of the year and move on. No matter how 2018 treated you, know that 2019 can be different. Better!
The bad news is time flies.
The good news is you're the pilot.
Set your goals, chart your course, and let 2019 begin!
Let this month's Look-Back Collection, "Chart Your Course" help you document your journey!
Whether you are mapping out your vacation, or mapping out your life, making the right choices for YOU is critical to your general happiness and well-being. Chart Your Course includes all you need to tell your story: where you've been, choices you've made, what you've overcome, or where you want to go.
Available at Snickerdoodle Designs
Save 30-63% through January 11, 2019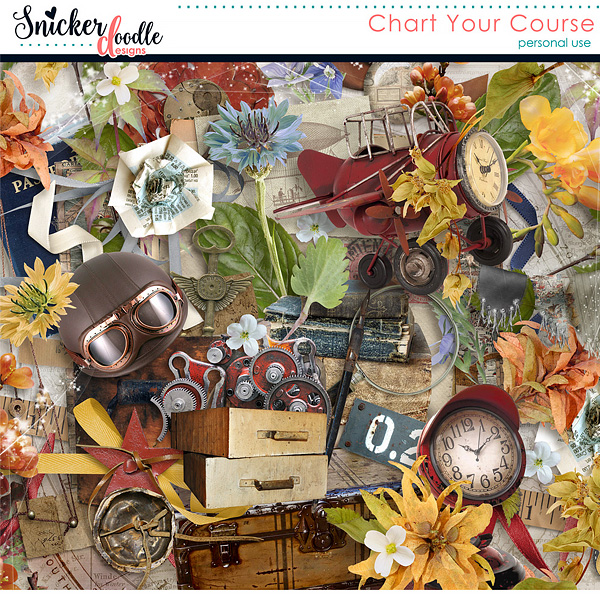 Thank you to CTM Norma for these first 2 layouts and to CTM Kay for the second 2.
Thank you to CTM Rochelle for this beautiful cluster gift! Click on the image below to download!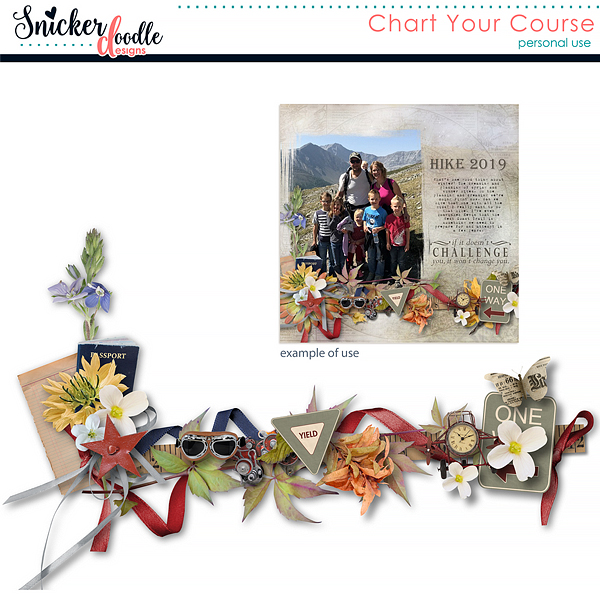 Wishing you a happy, healthy, successful 2019.