How are you doing with your Christmas preparations? Gifts all wrapped? Tree trimmed and house decorated? Uhhh… I can't say I have all of that done yet, but I'm making progress! And making memories in the meantime. Now I will just have to make the time after the holidays to scrap some of those memories!
My latest collection "Christmas Memories" is now available, and on sale, at SnickerdoodleDesigns as well as The Digichick!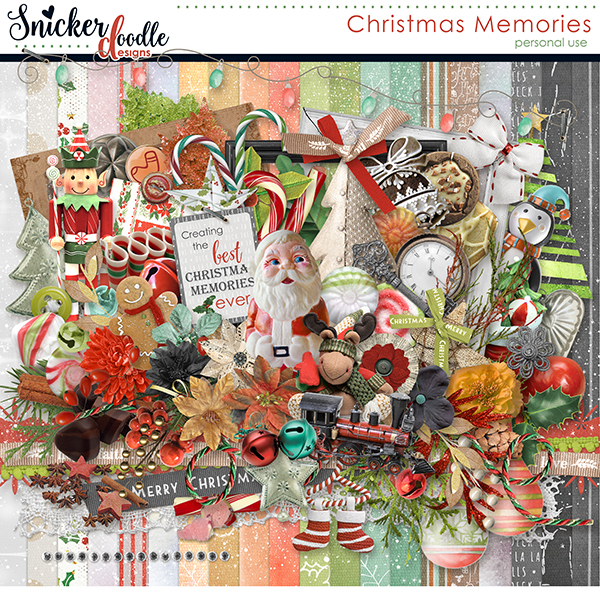 Visit my blog post: Christmas Tree Ornaments and Decorations to read about the Santa that is front and center in the kit preview!
There are plenty of fun extra packs to help you as you document your holiday memories.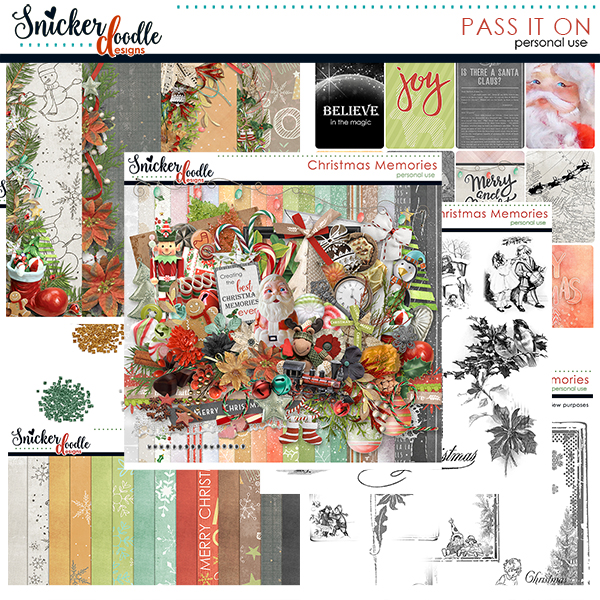 Visit the blog post, "Monday Inspiration with Beatrice" to see some layout inspiration using this collection. I love how she picks layouts to highlight and then tells us how and why they work so well.
Here are just a few layouts you will see there.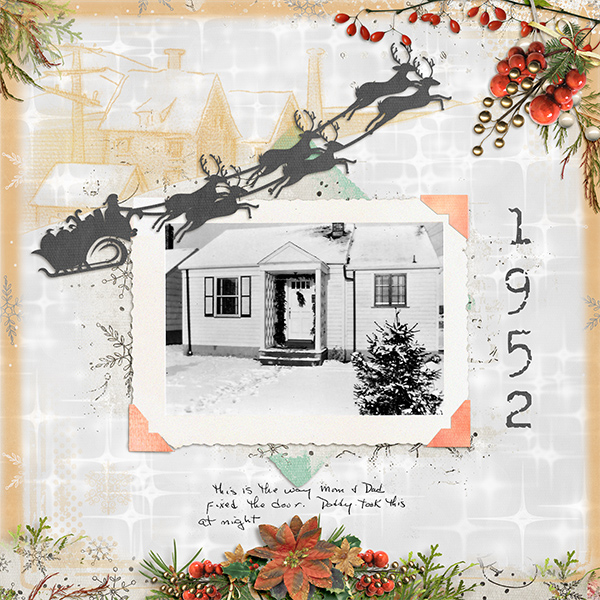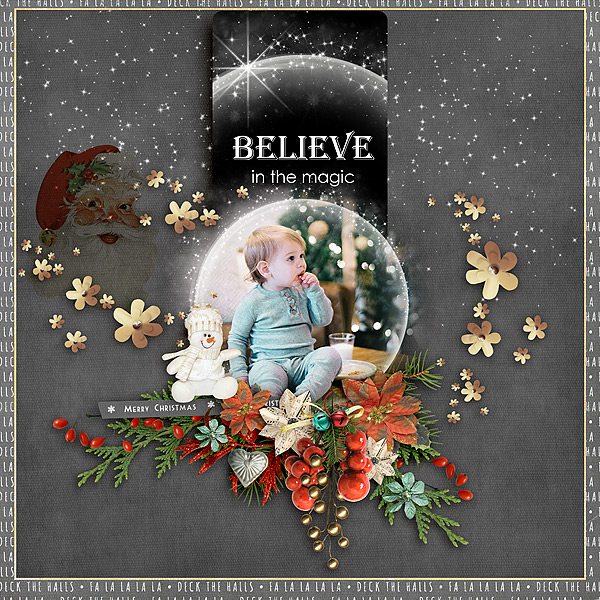 Rochelle created a beautiful cluster for you, which you can download HERE, from my Facebook page. You will also be entered to win a FREE KIT from my store!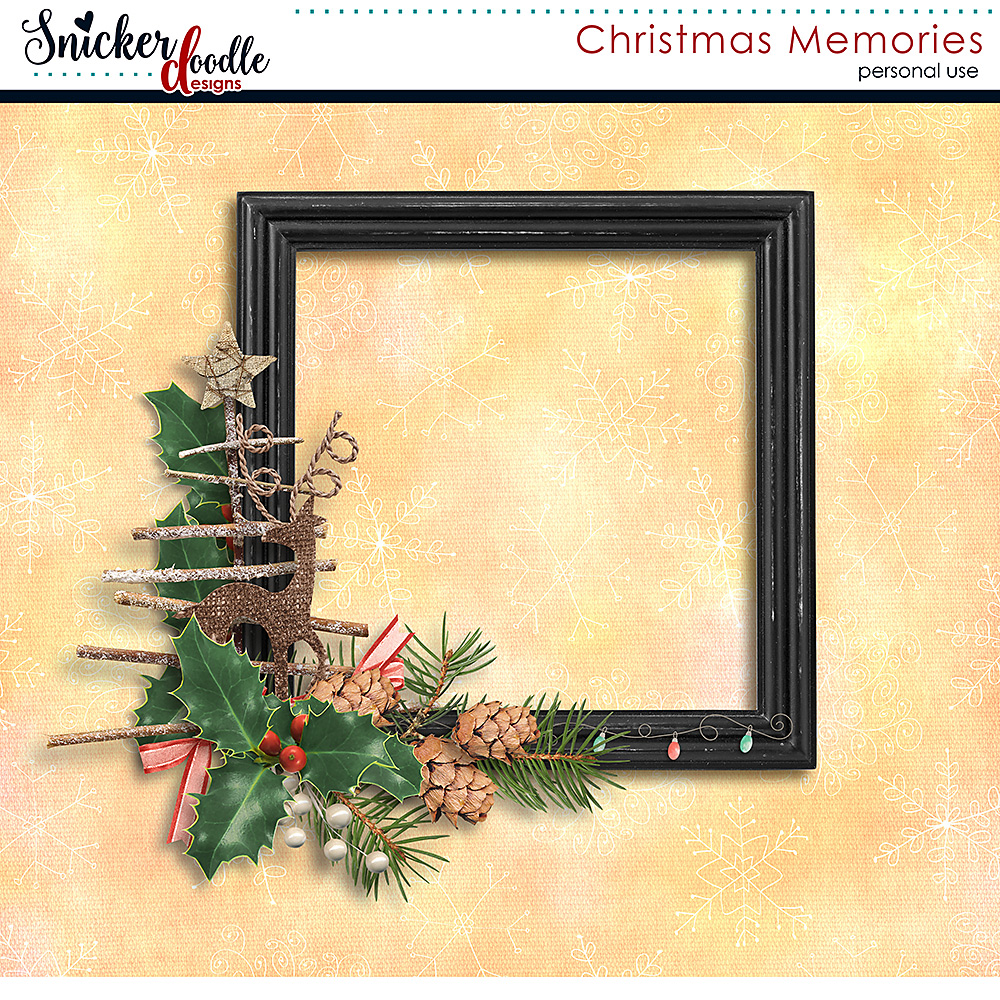 I hope you make many happy memories this holiday!