Add a touch of vintage to your digital scrapbooking pages or projects with the use of my Ephemera Postcards. These postcards from the early 1900s are perfect for family heritage pages or vintage pages for the Personal Use scrapper. They come with with a Commercial Use license too!
Available and on sale through January 7th at:
Snickerdoodle Designs | Oscraps | Ginger Scraps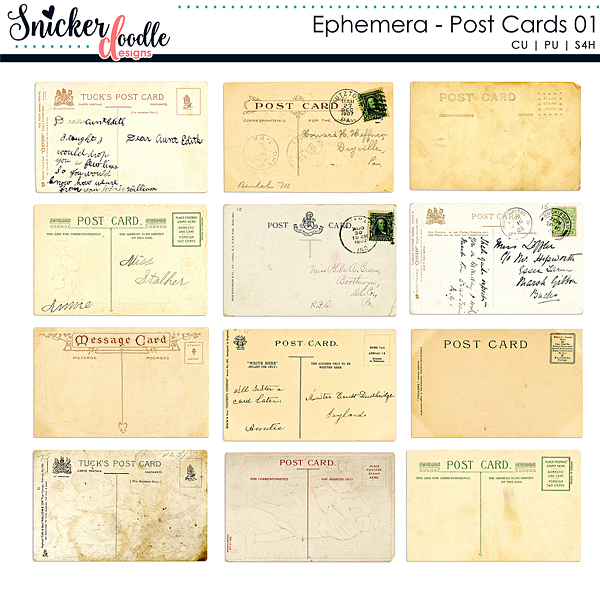 Five fun ways to use these cards if you are a Personal Use Scrapper:
Tuck a postcard behind a frame or cluster.
Use a postcard as a frame itself by placing your photo on top of the card: or cut out part of the card and place your photo behind the card.
Place on top of a background and experiment with blend modes on the card to create a unique look on your background.
Clip a postcard to an element, shape or text.
Cut into strips and stack; attach a staple or other type of fastener to the stack to create a fun element.
Five fun ways to use these cards if you are a Commercial Use Designer (to be used in your kits designed for your customer's Personal Use.):
Extract the texture from the card.
Extract the text for use as a stamp
Clip to shapes or text to add a vintage effect to your elements.
Extract the graphic to be used as you like.
May be included as-is in your Personal Use kits.
Here's a freebie sample for you to experiment with. Just click on the image below to download.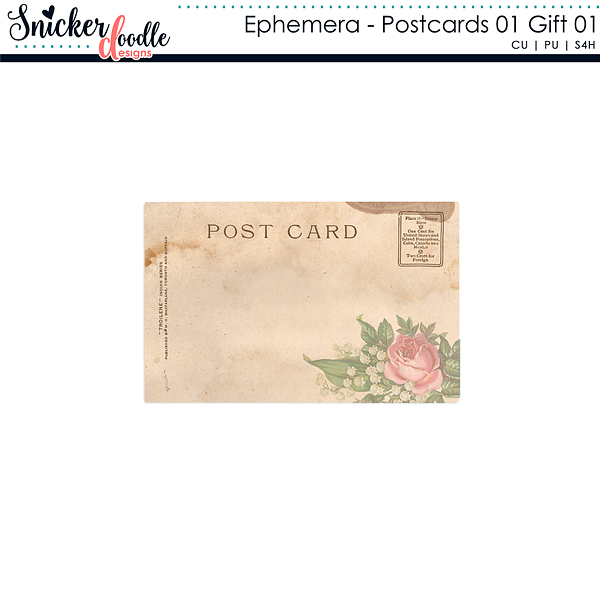 I look forward to seeing what you do with this product!
I invite you to join my private Facebook group, where we share and encourage one another.