Fall, the time when leaves change color, when acorns drop to the ground, squirrels scamper playfully in the fields, and children toss leaves in the air. "Fall Follies" was designed to help you capture the whimsey of the season, while adding rustic charm to your digital scrapbook pages.
Fall Follies is available at SnickerdoodleDesigns and The Digichick. (Coming to MyMemories within the week.)
Save 25-45% during Introductory Pricing.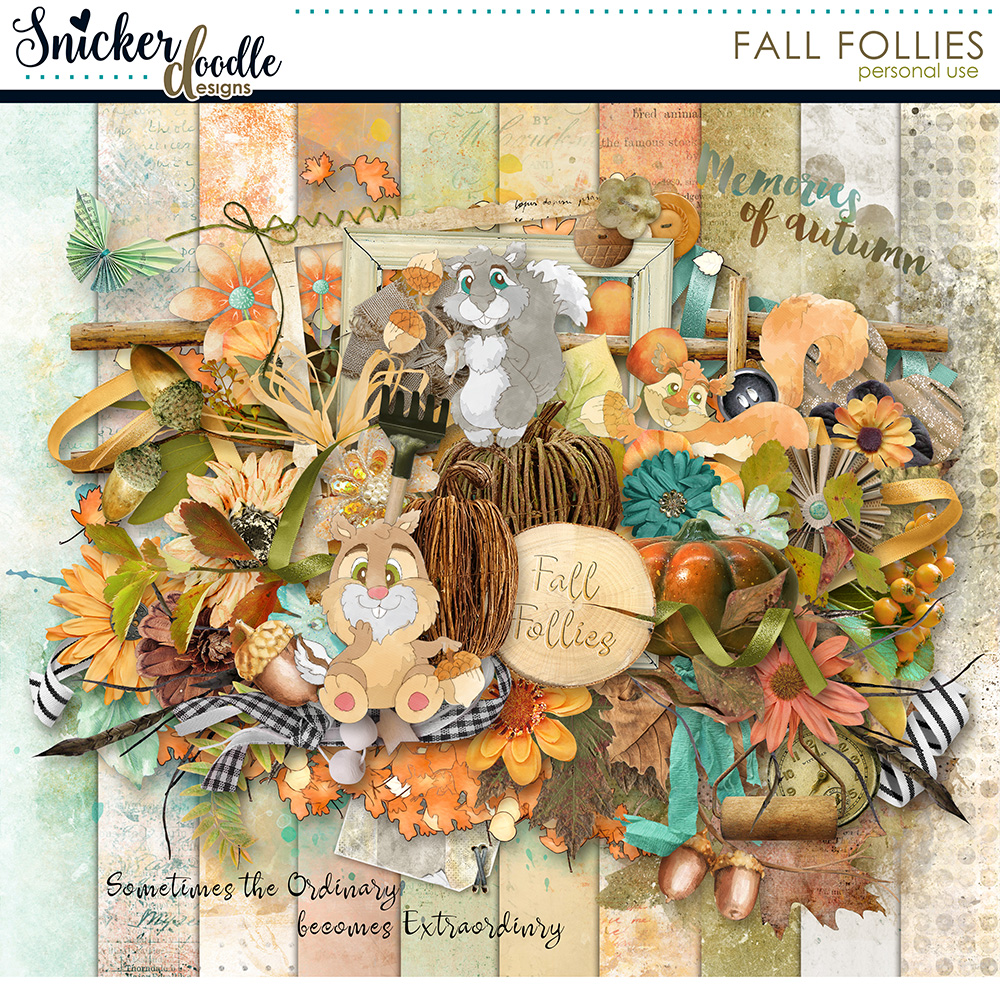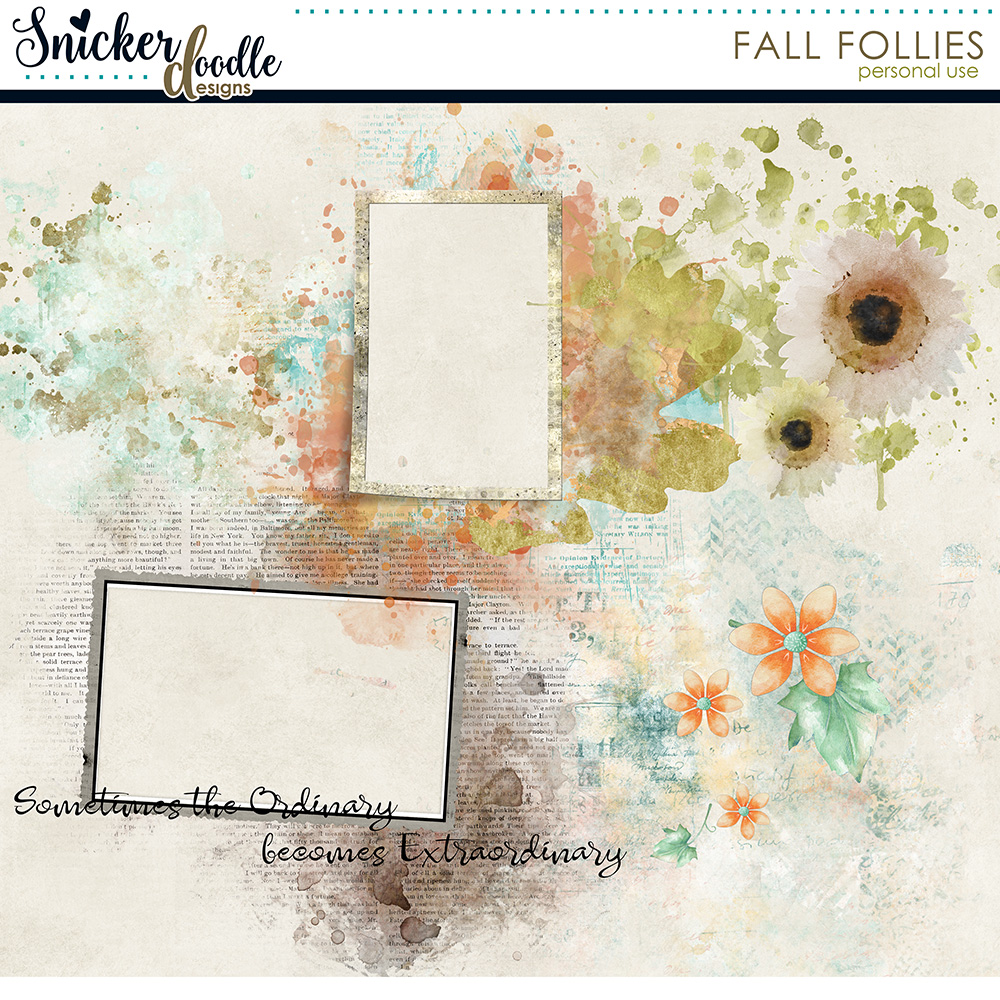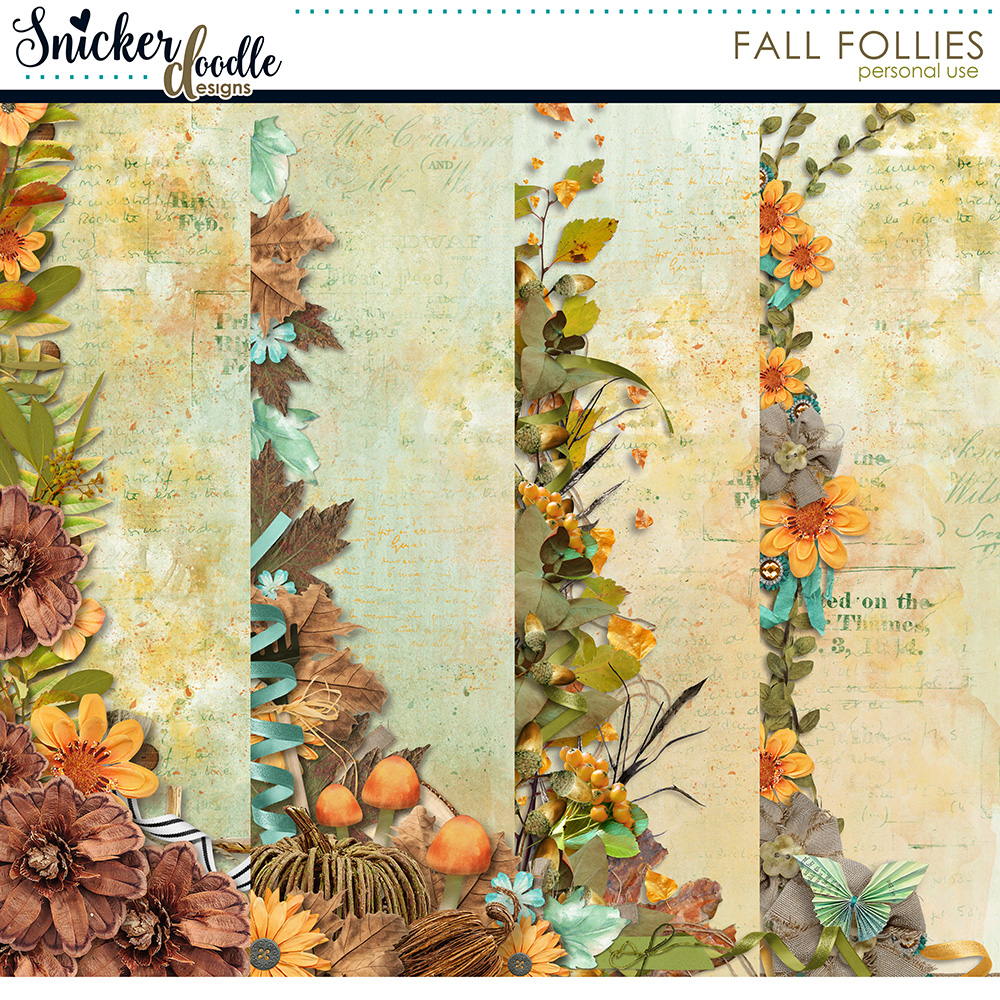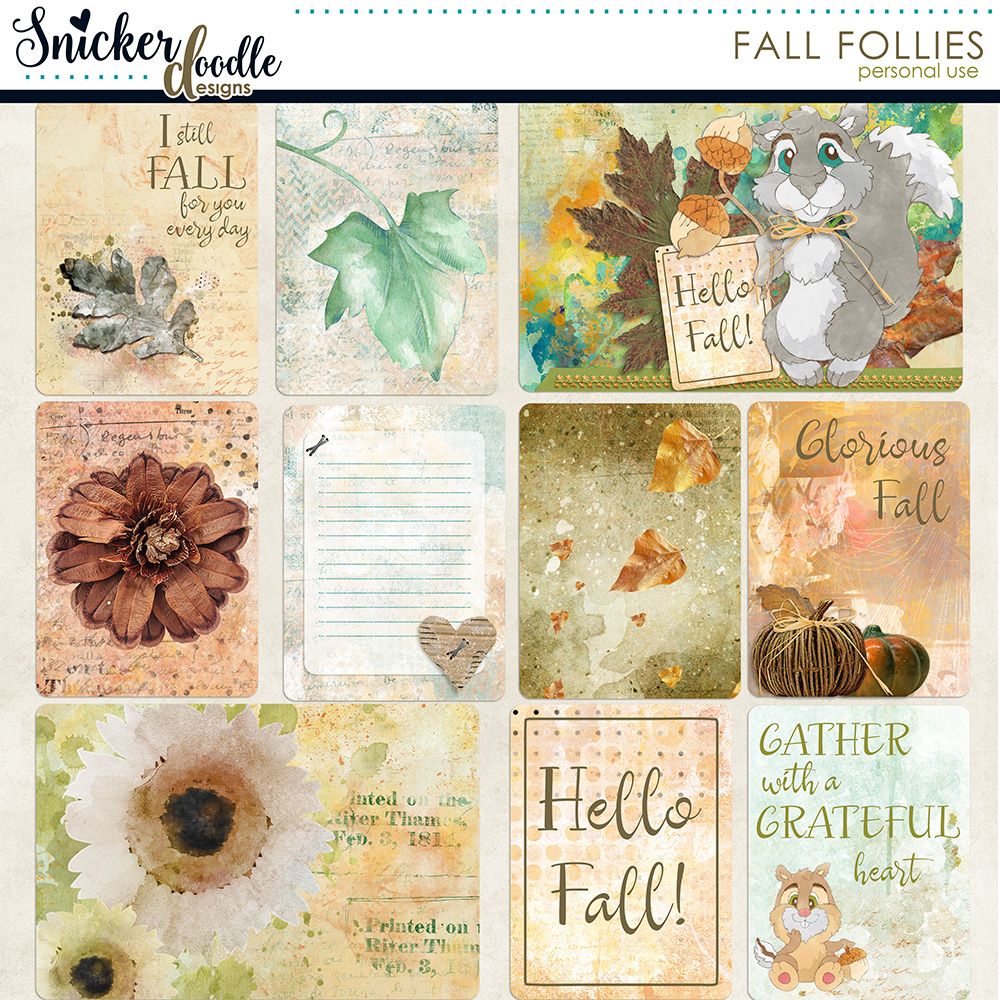 Here is just a little inspiration for you! Visit the blog on Monday when Beatrice will highlight more Fall Follies layouts and explain to us just exactly why they work so well!
Thank you to layout artists Chrissy, Norma, Renee, and Rochelle.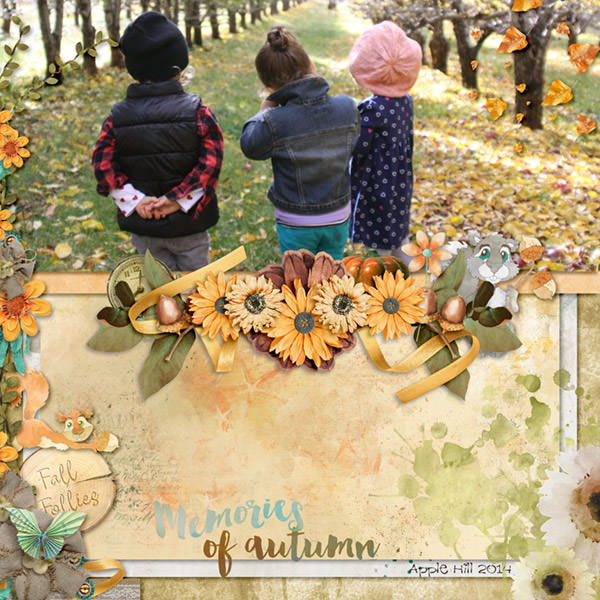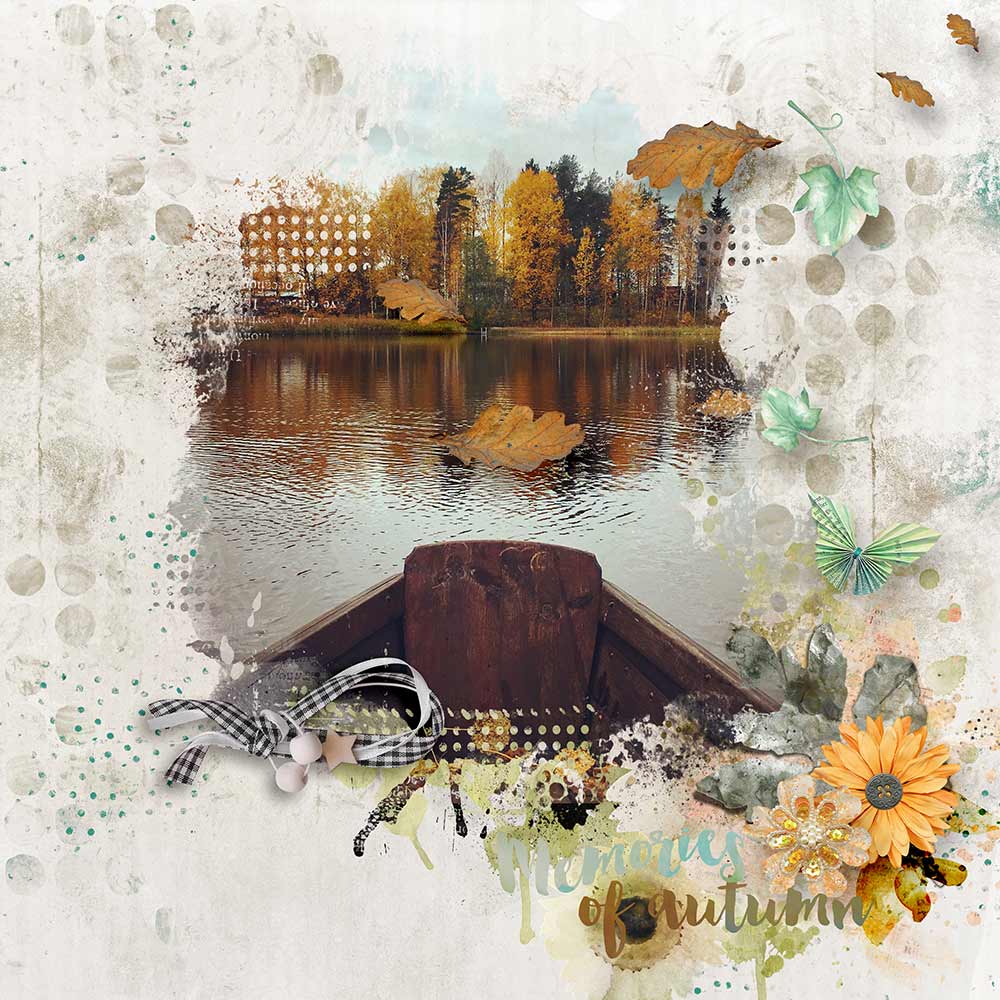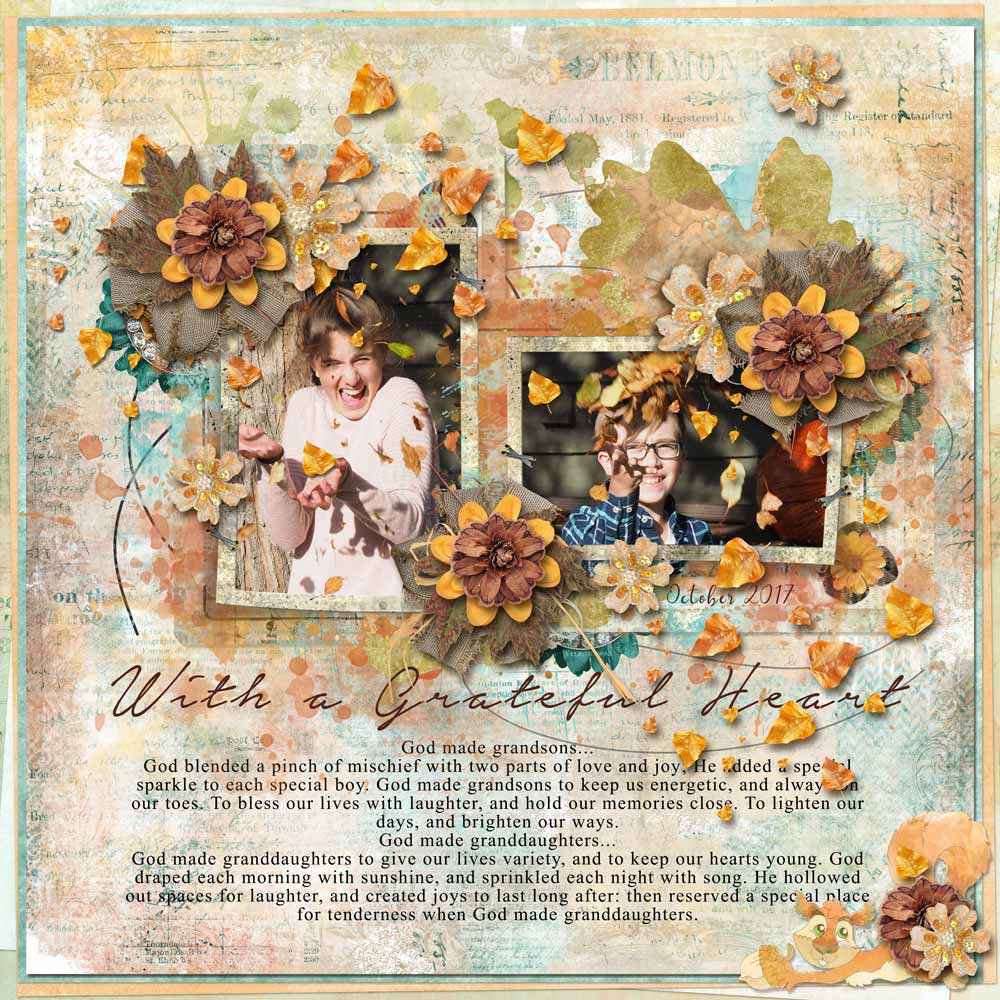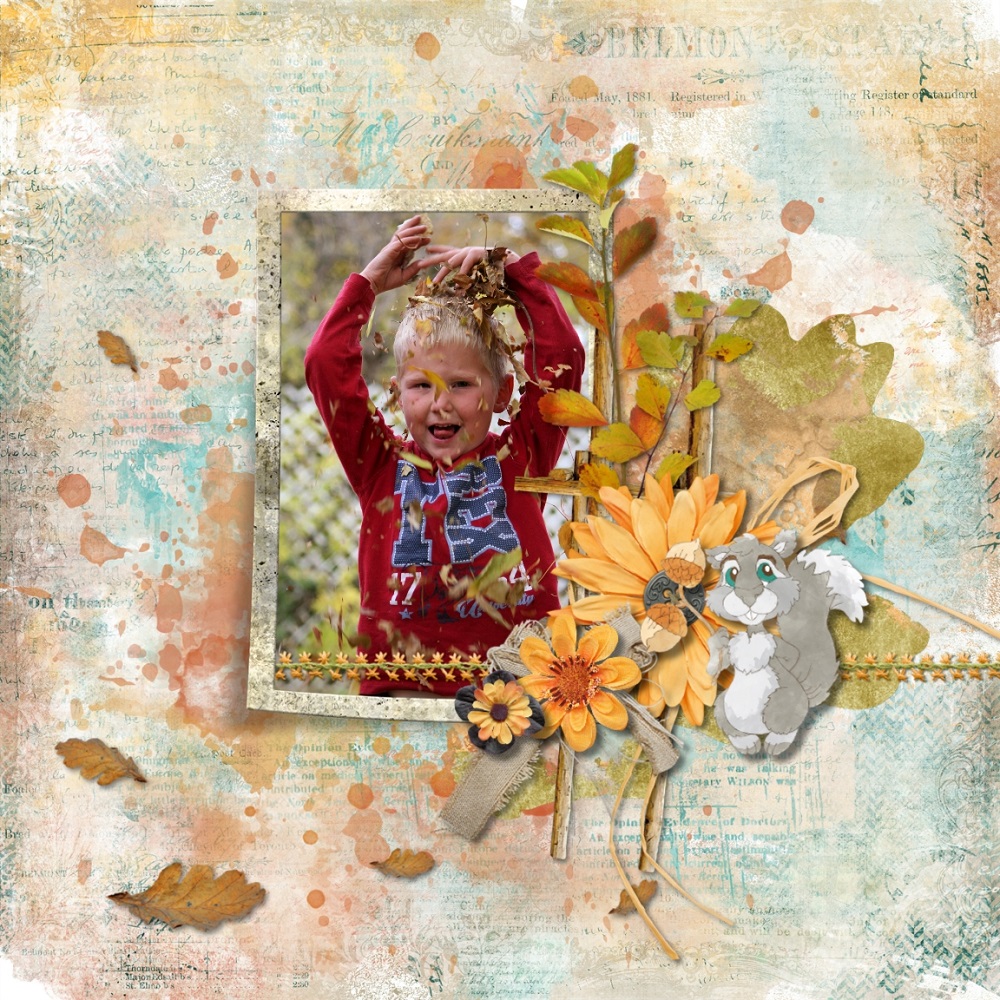 Norma has created this adorable cluster for you! Just click on the image below to download!