It's time to move Firm Foundation to Attic Treasures.
Available at: The Digichick at a 60-80% savings!
Building upon a firm foundation is critical to a structure's success. Whether we are constructing a new home, remodeling an old one, building a new relationship, or molding the lives of our children, integrity, honesty, and character are the foundation stones for success. Firm Foundation provides all of the tools you need to document your own building projects – whatever they may be!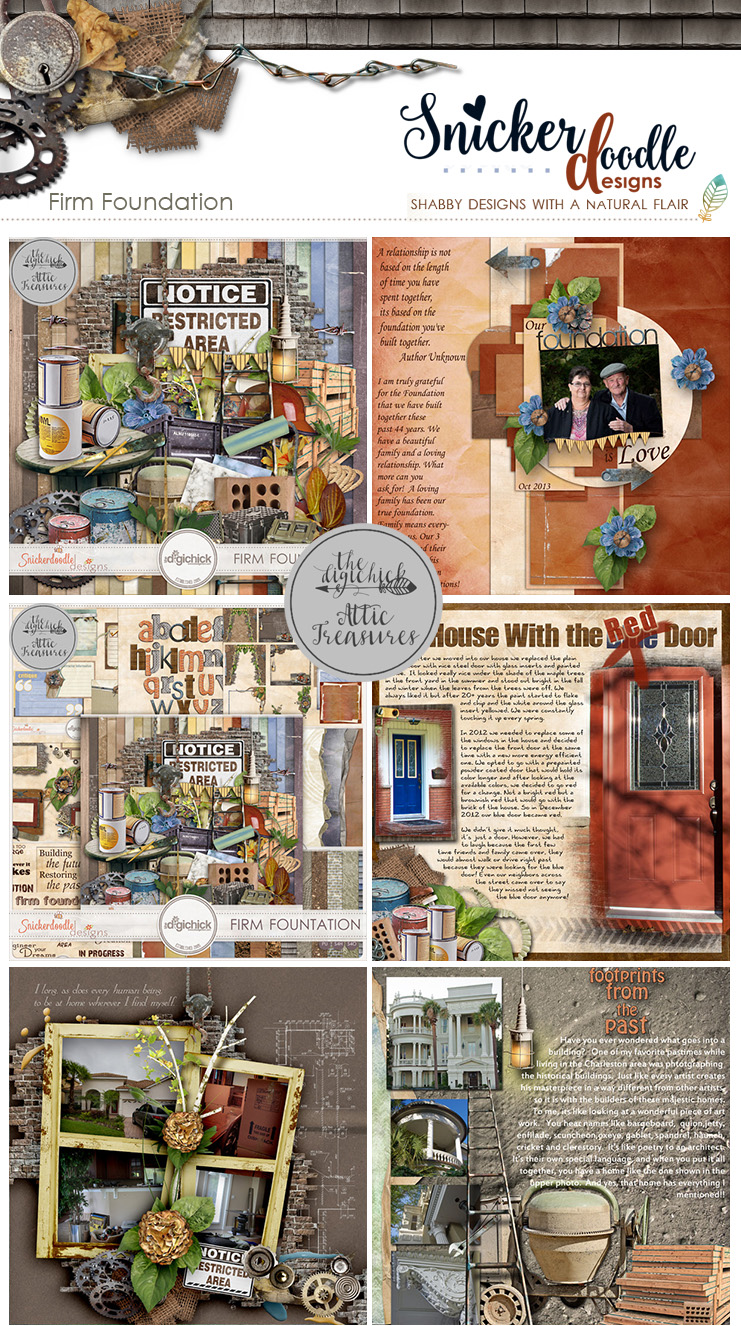 Click on the image below to download this lovely cluster, created for you by Kabra!