I love nature, and I love collaborating with other designers. I was able to combine these 2 interests, when I had the pleasure of collaborating with Mel Designs. Our Garden Gate Collection was the result. It's time, however, for this beautiful collection to be moved to Attic Treasures, both at SnickerdoodleDesigns and The Digichick.
Save 60-82% on Garden Gate now!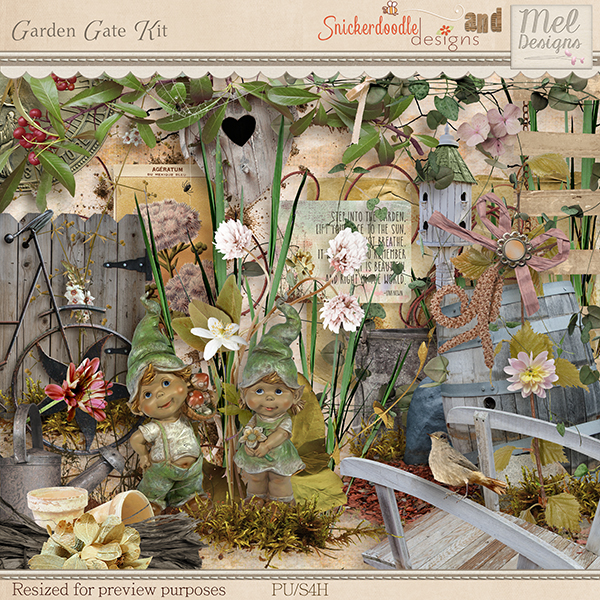 Visit the blog on Monday when Beatrice will have some Layout Inspiration for us. In the meantime, here is a Sneak Peak of some of what you will see.