02

Join me over at SnickerdoodleDesigns during my Grand Opening!
I have some GREAT sales for you!
My entire SugarHillCo store is on sale, offering a 40% savings on individual products.
Save even MORE on bundled products!
And EVEN MORE on the 2 BIG DEALS I have created for you!
Big Deal #1 is an Artsy Textures Deal. It includes Artsy Texture Packs 01, 02, 03, 04, 05, 06, 07, and 08!
That is 48 artsy textures, a $40 value for just $18.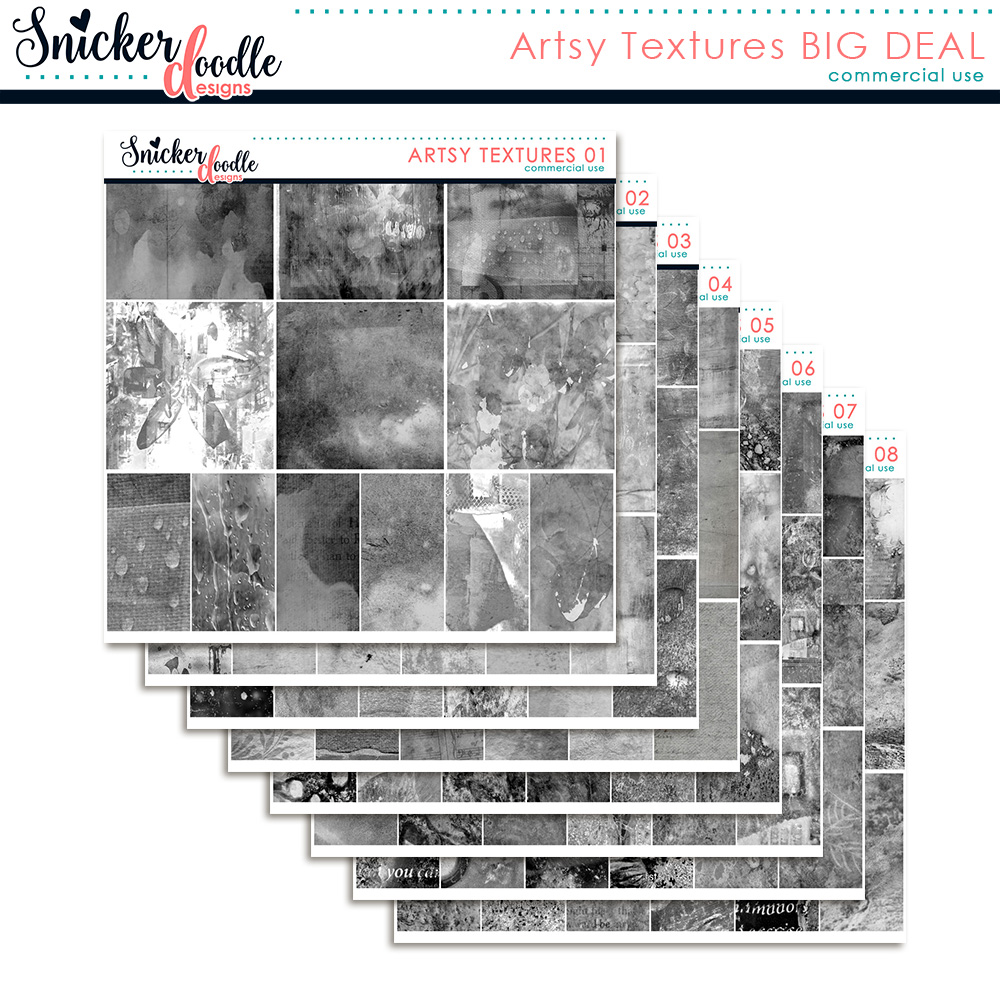 Big Deal #2 included my Blendable Builders: Vintage Graphics 01, 02, 03, Vintage Letters, Vintage Text, and Birds. These are GREAT products to use when creating layered blendables, to use as "graffiti," to include in clusters, borders, or blend into papers. Save 67% on this Big Deal, a $30 value for $10.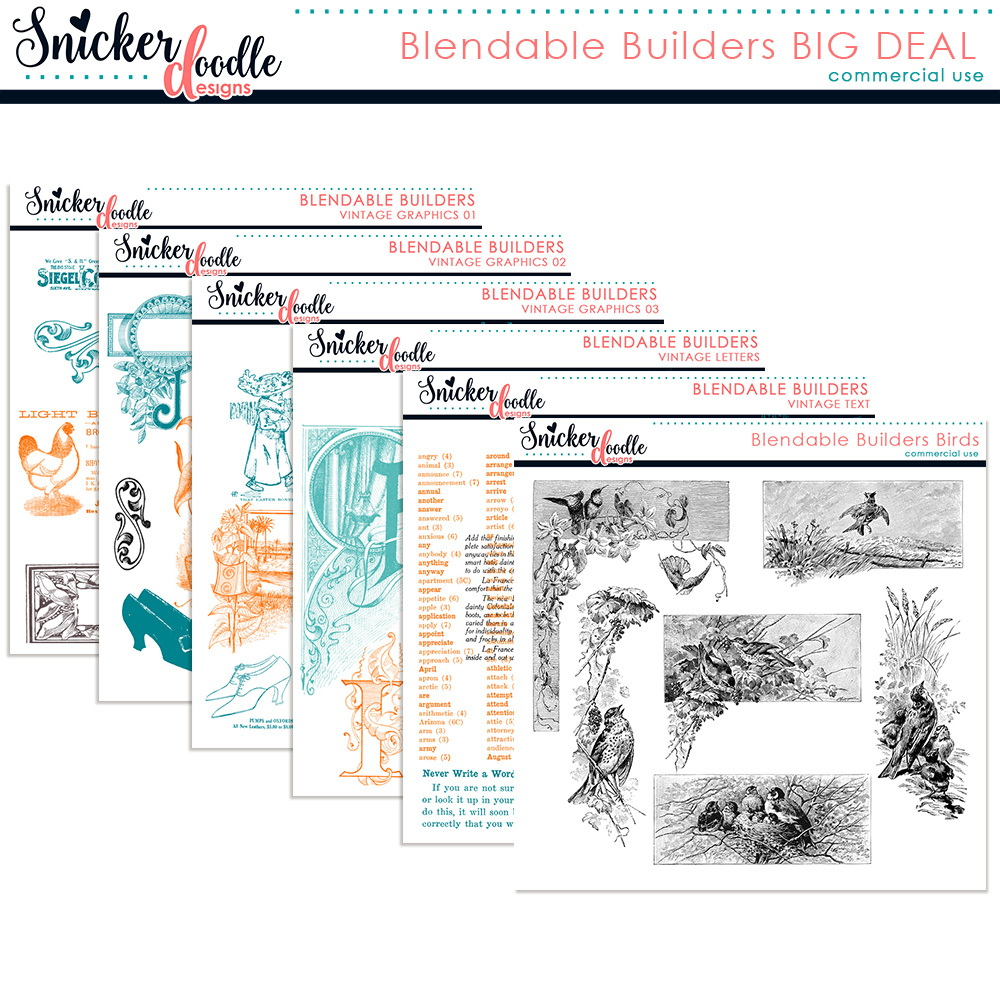 The Grand Opening Sale and Big Deals expire September 15th.
You do not have to be a designer to enjoy using Commercial Use products. They are perfect for the Personal Use Scrapper too!
My Commercial Use products will now be found exclusively at SugarHillCo and SnickerdoodleDesigns.