Applying Photo Filters to your digital images is quick and easy.  Photo Filters can be used to make overall color corrections or to add interesting and artistic effects.  Photo Filters can be found in both Photoshop and Photoshop Elements.
Today let's look at how we can use Photo Filters to make an overall color correction to a photo.
Take a quick look at the beauty of Bryce Canyon National Park in Utah. It's very pink/orange, isn't it?  That is part of its natural beauty, but it is also a part that affected some of my photos. After hiking to the bottom of the canyon, my husband and I were resting, having a snack, when this little guy came up looking for a treat.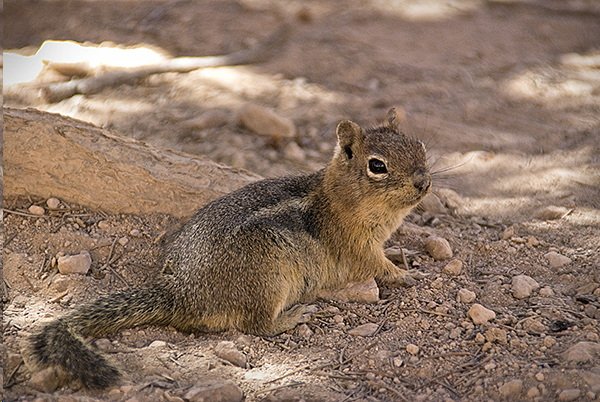 I was happy that he sat still for just a second so I could snap his picture; but I wasn't pleased with how the pink soil and canyon walls affected the color balance the photo. Let's remove that pink cast using Photo Filters.
Photo Filters are applied as a non-destructive mask. In Photoshop CS6, they can be accessed by clicking on the little camera icon in the Adjustments Panel. In previous versions of Photoshop, we need to click on the half/black and half/white circle at the bottom of the Layers Panel to access the Photo Filter option.
Photoshop CS6: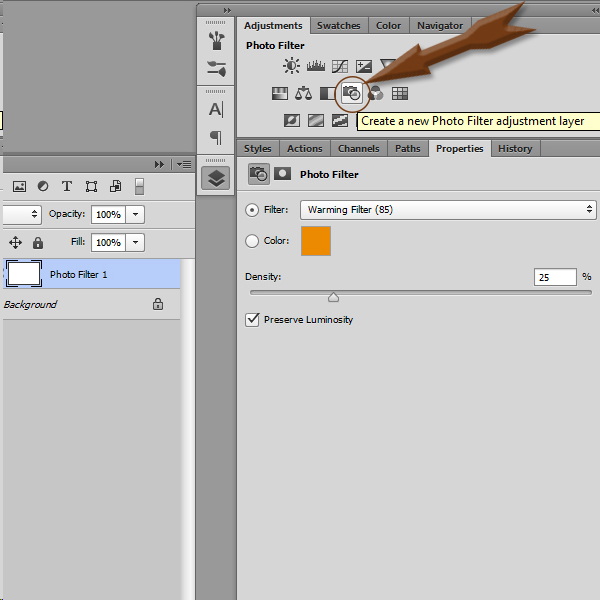 Photoshop CS3: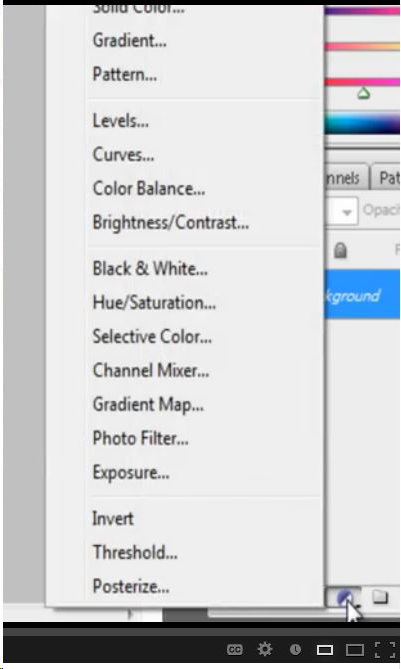 The Photo Filter Menu will immediately open, offering you several options: Filter, Color, Density, and Preserve Luminosity.
Let's look at "Filter" first.  Click on the down-pointing arrow on the right to access filter presets.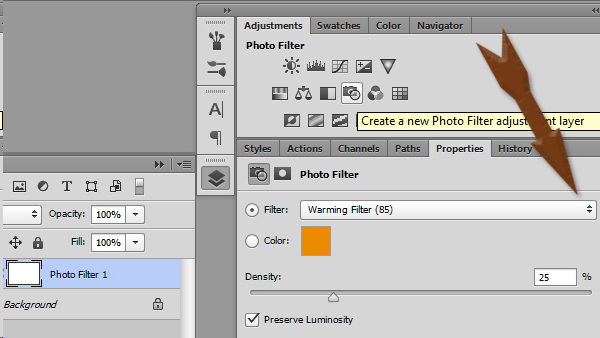 Here is a screen shot showing the preset options: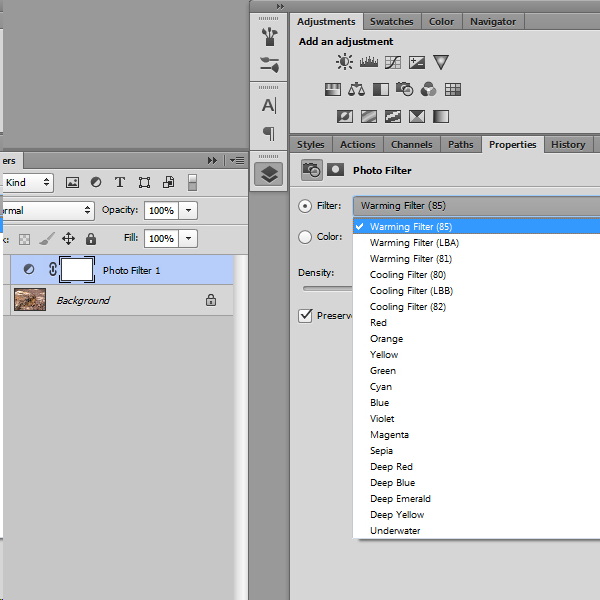 Because these filters are non-destructive, it's easy to cycle through the pre-sets to see which one works best for your photo.  I want to remove some of the pink/orange tones in my photo, so I chose the blue/green tones of Underwater. Here is the result: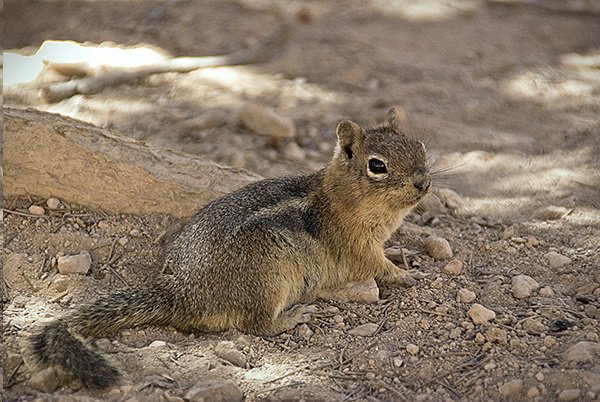 And here they are side-by-side for easy comparison: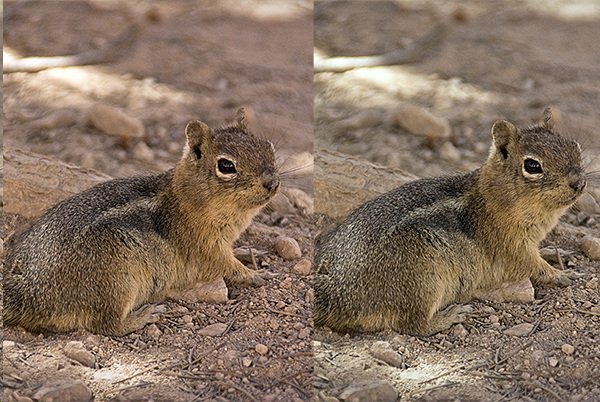 I like the photo on the right much better.
Besides using the Filter Presets, we also have the option of choosing a color to use for our filter. Fine tune your color correction choices here by choosing your own color, or go wild and apply color filters to your images to create artistic effects.
Play with the Density slider to increase or decrease the filter effect.
Be sure "Preserve Luminosity" is checked if you want to preserve the light values of your image.
And that's it! A super simple way to color correct your photos. This doesn't always work for all images, but it's usually my first go-to tool when I want to color- correct something.