Good morning and happy Monday. I hope you saw the announcement that SnickerdoodleDesigns has opened at SugarHillCo. While her entire shop is on sale she does have 2 Big Deals available. Big Deal #1 is an Artsy Textures Deal which includes 48 artsy textures, a $40 value for just $18.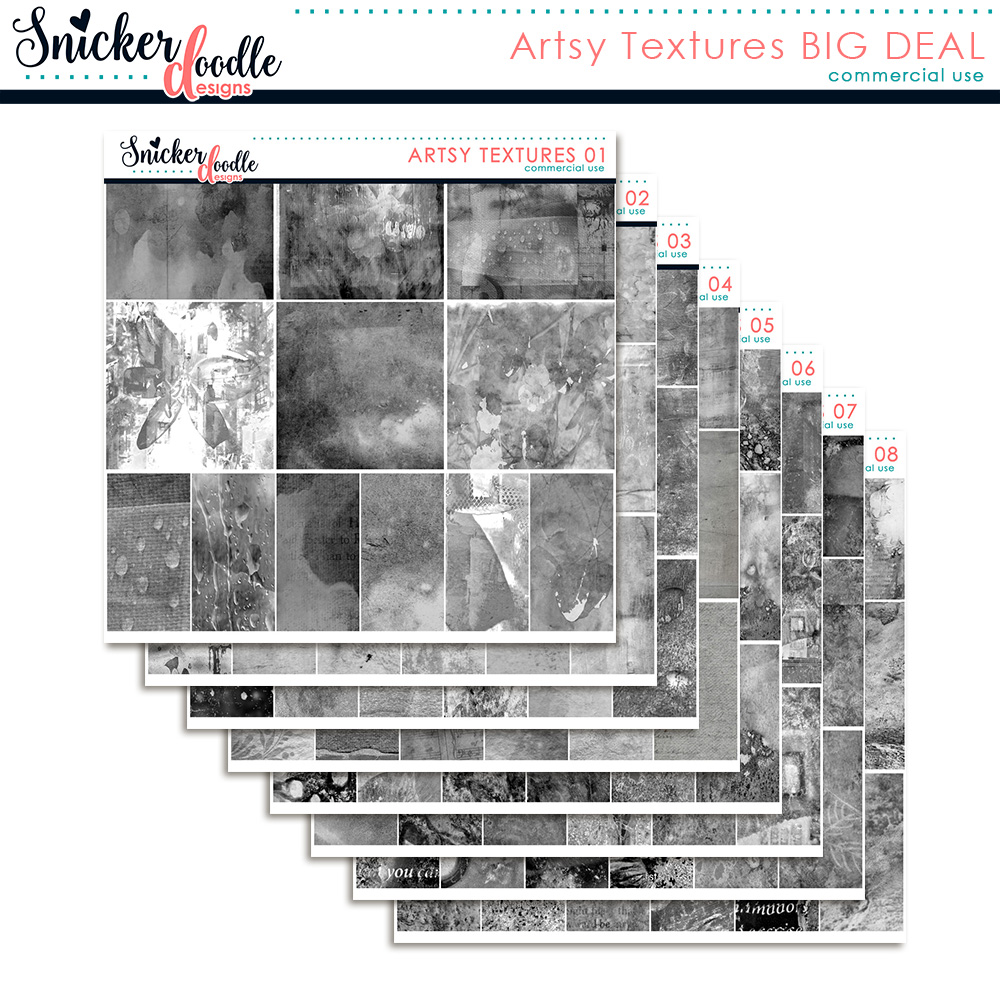 Big Deal #2 features six packs of Blendable Builders, a $30 value for $10.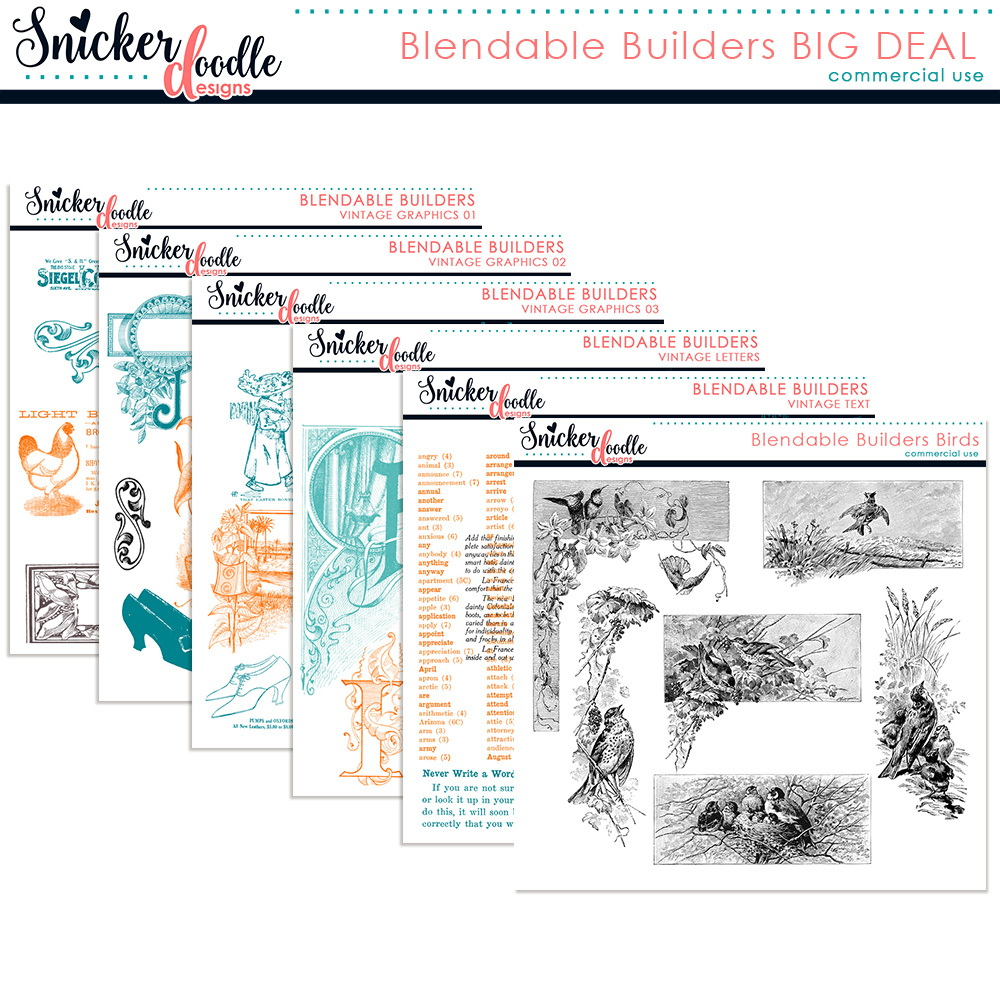 Even though these products are commercial use, I find them easy to use on personal pages as well. I consider most of these products to be stash builders in that they stretch your existing supplies in so many ways. If you find then a bit intimidating, Karen has several tutorials available on her blog. If you are familiar with her tutorials you know they are clearly written and easy to follow. Here are a few examples: Artsy Textures and Transparencies, Stretching your Digi-Stash with Textures and Overlays and Blendable Builders and a Freebie where you can view the possibilities by opening the included downloadable Photoshop file.
Here are just a few layouts for your inspiration using the Blendable Builders.
We've Got Sunshine by Chrissy uses the Vintage Letters from the collection. I really like how she incorporated the large W into her title. She recolored it to match her layout perfectly. She also used Spring-A-Ling Collection from Snickerdoodle Designs. I love how she created a frame for her layout by stacking papers. The vintage photo she used is just adorable and the large cluster across the bottom duplicated on a smaller scale in the top corner move the eye diagonally across the layout.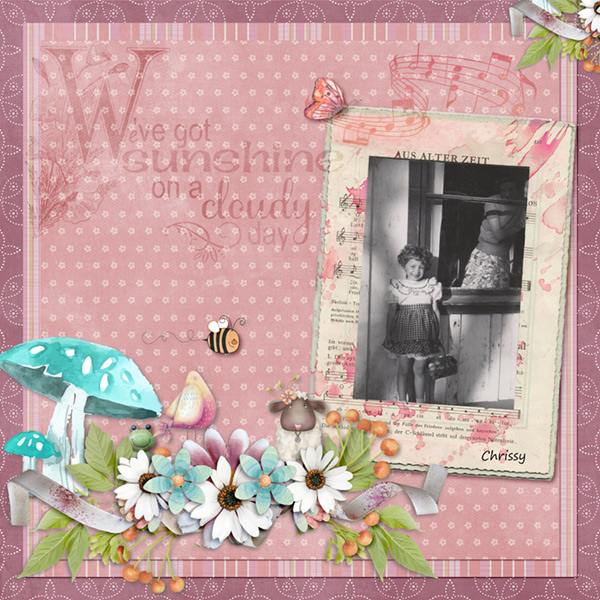 I love this white-space layout by LiMa Inspirations. She also used Serendipity Collection from Snickerdoodle Designs. She overlapped many of the blendables which creates a visually interesting background. I like the way she placed the blendables both in front of and behind the photo. She kept her cluster small which works well with the darling photo. The tiny, black flowers really pop.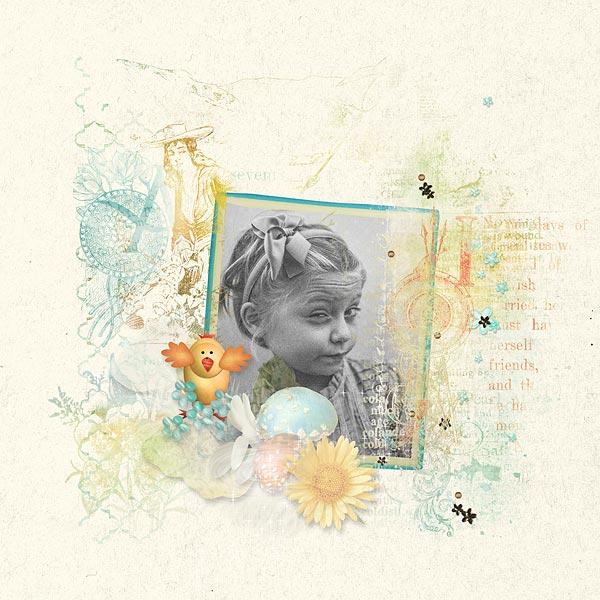 Norma used one of the vintage blendables in her layout, Appomattox Train Depot. It works so well with her layout, you may not even spot it in the lower right corner. She used Chart Your Course by Snickerdoodle Designs. The large photo of the train station is the perfect backdrop for the smaller, stacked photos. I like the monochromatic look of her layout which makes the floral cluster really pop. She added one of the Vintage Letters to her title which looks great with the alpha she chose.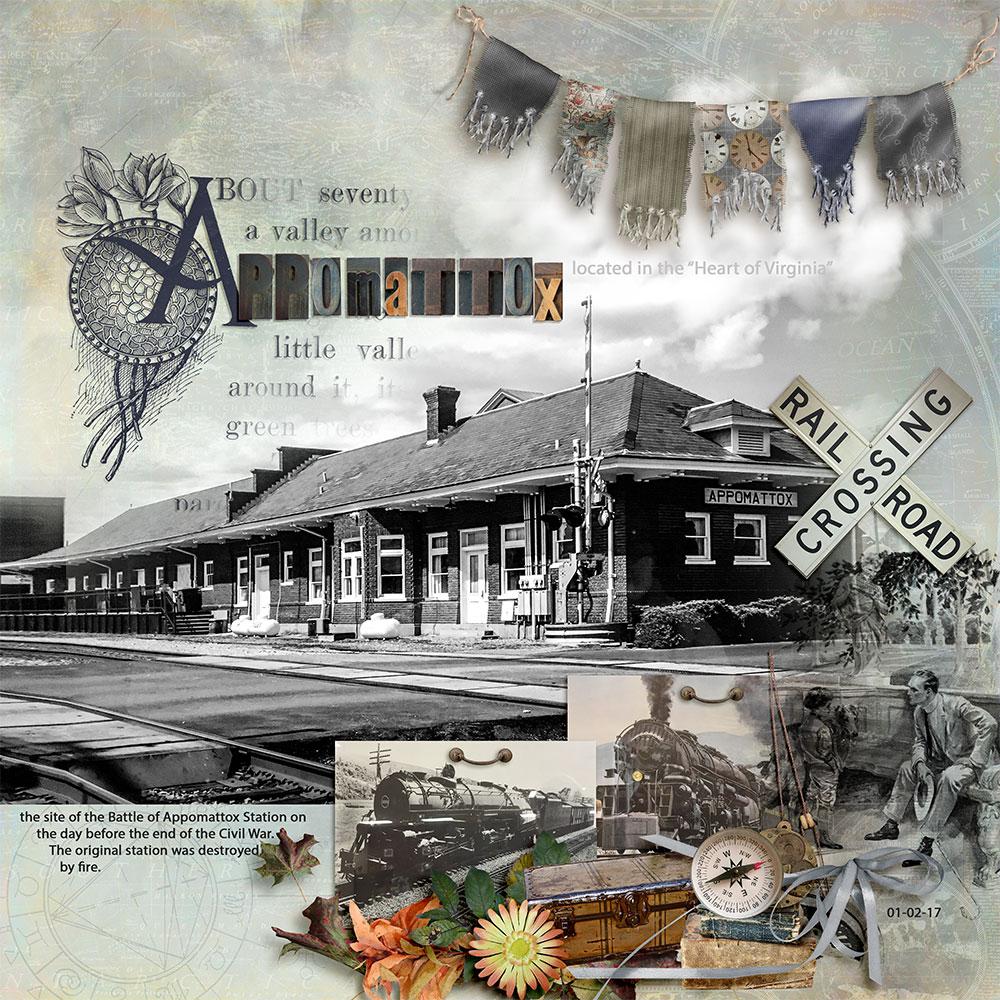 I hope you picked up Farm Fresh Collection when it was available at a special price a few weeks ago. I used it in my layout below of my dad, grandma and family on our farm in Ligonier, PA. I also used a template by Heartstrings Scrap Art. I added one of the vintage blendables as well as one of the Vintage Letters to the empty space in my background paper. I really like the way the blendables make for a subtle addition to any layout.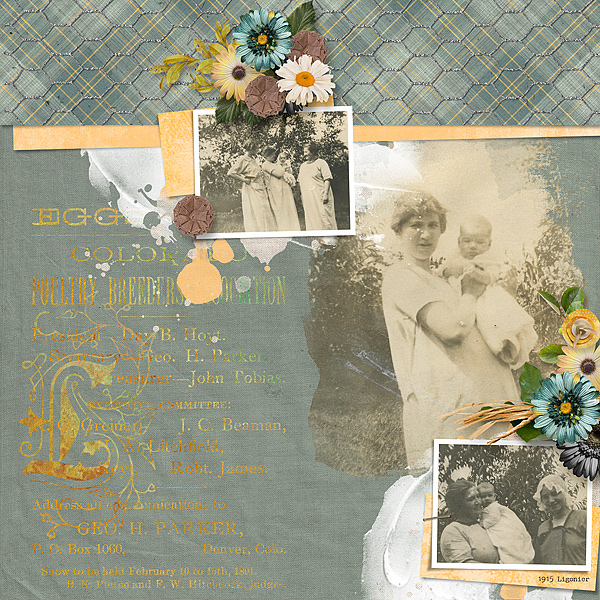 I've come to the end of my post, hoping to have inspired you to add some of these products to your stash. Make sure you visit Snickerdoodle's shop before 9/15 and the end of the sale. Thanks and have a great week.