Monday is here once again so it's time for me to be back on the blog inspiring you with layouts created with SnickerdoodleDesigns' re-release: Border Buddies 1-8, also available as 2 sets of duos shown below.
Border Buddies are currently available at SnickerdoodleDesigns and The Digichick
These are basically border templates which can add so much to your layout while still making it unique to your style as they may be easily customized.
Deanna's layout also uses Worn but Loved and the spilled frame works perfectly to showcase the majestic heron. I like the worn wood clipped to the border with the striped paper on the edge. The few vined clusters with the bird perched atop are the only embellishments required to complete her page flawlessly.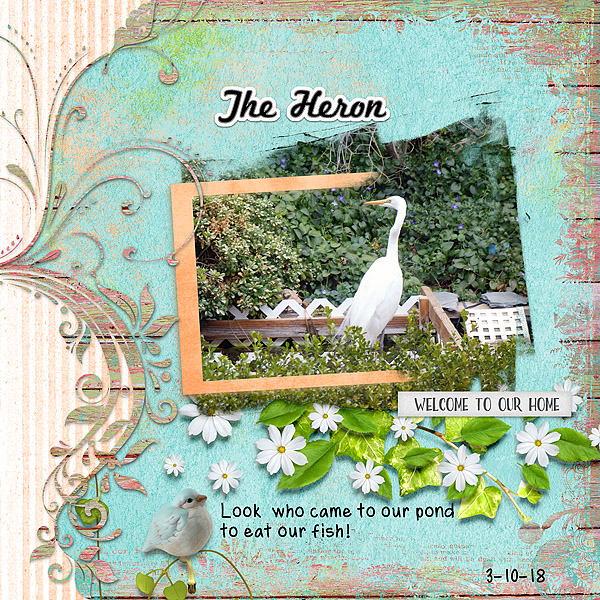 I like the way Anita stitched down the border on her layout which also used Good Friends in designing her page. I like the way she placed the border at the bottom of the page and scattered the flowers and vines all around the right side. She placed the word art in the open areas and added a few finishing touches such as the banner, lace and bead spill.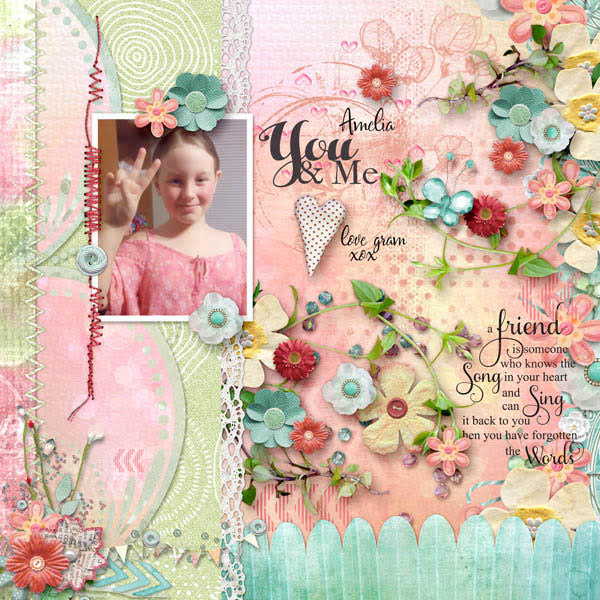 I like the way Jenny added just one piece of the border on the right side of the page. She combined the borders with the Spirit of Spring kit and created this delicate, pretty page. Her clusters are small in keeping with the size of the photo. I like the way she combined the two frames and used one for the photo and the other to frame the lovely quote.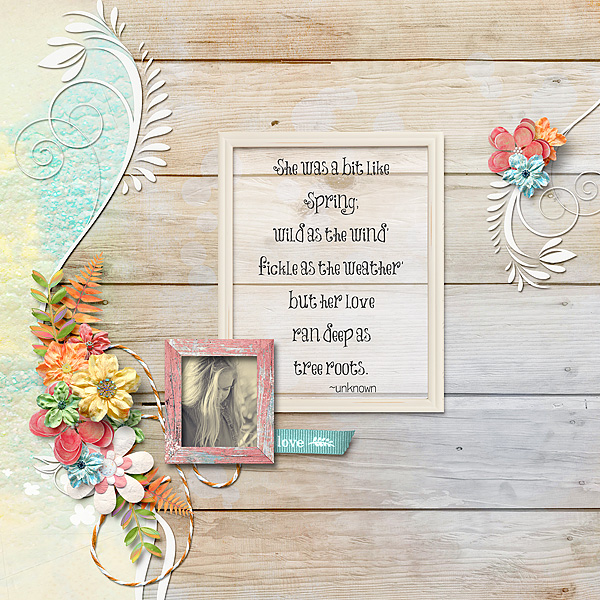 I really like this monochromatic page from Kythe. Her blending and masking is outstanding. She used This is Me, the perfect choice for her photo. I like the way she placed the grass and burlap piece on top of the border while laying the tape measure underneath. The scattered butterflies finish the page off perfectly.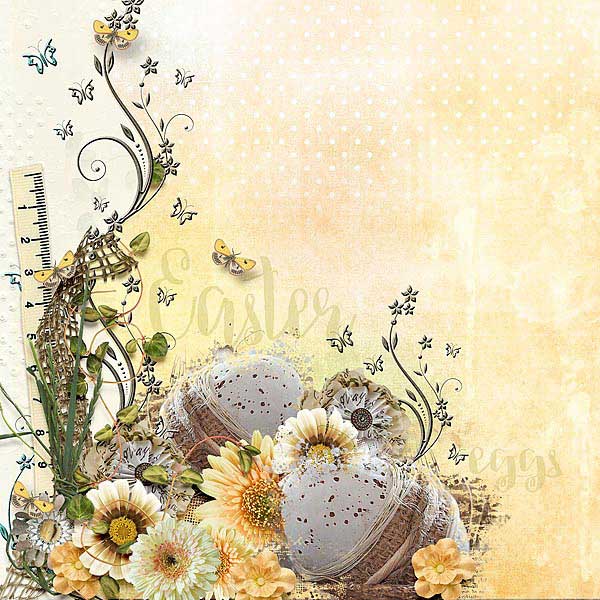 I like the way Norma placed the border at the bottom of the page. She used just part of the border and it looks like paint spatters are bubbling up from it in keeping with the theme of her page. She used Color Outside the Lines, a gorgeous artsy kit that works perfectly with her photo.
Glori duplicated one of the borders and placed it on the opposite side of the page. By combining the two borders, she created a very effective frame for her lovely photo. Her title work is outstanding and the heart scatters and glitter appear to be dropping directly from the snow.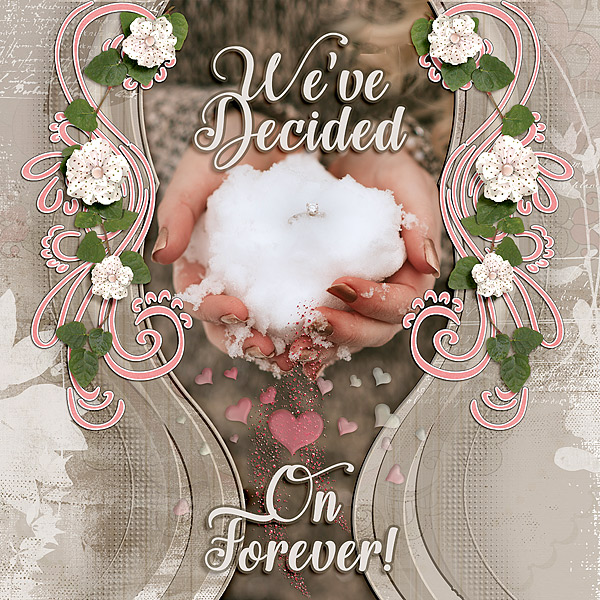 I've come to the end of my post hoping as always to have inspired you. I think you can agree that these templates are versatile and can help expand your existing stash by creating different looks to your layouts. Thanks and have a great week.