Good morning. I hope you enjoyed your weekend. Now it's Monday so I'm back on the blog ready to inspire you with projects using Chalk It Up.
Chalk It Up is available only at The Digichick in the Attic Treasures section of the shop. If you are not familiar with Attic Treasures you need to run and check it out because the prices are amazing. This particular Collection is discounted by 74%.
I love the whimsical look of this Collection and the way the bright colors contrast with the black. If you take photos of a family member that loves to draw or paint this Collection would be perfect to showcase those photos. But I think you will see it can be used in other ways as well.
I love the layered papers in this page by Linda. The photo treatment is amazing and effectively mimics all the colors on the page. The framing is modern and contrasts well with the chalked title work. The cluster across the bottom edge completes the layout flawlessly.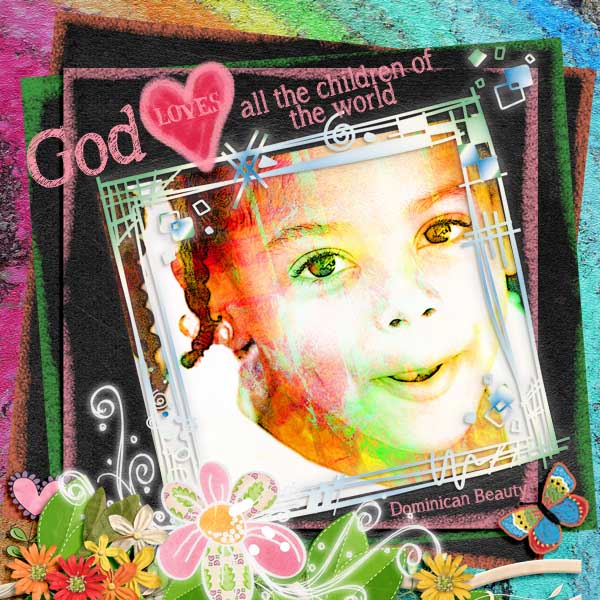 I enjoyed reading the story told by Kythe in her layout Broken. Her sense of humor really shows. The chalked elements of the hopscotch game and the house complement her story perfectly. The small cluster and few elements placed behind the photo add without distracting.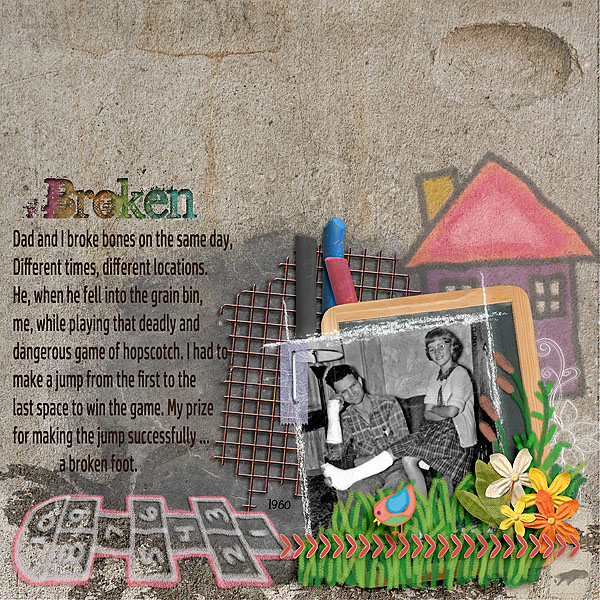 This layout by Kay uses the collection to showcase the child's beautiful chalk art. I like the split design of the page and the way the chalked elements are added on the black paper. The bright colors really pop. The pieces of chalk guide the eye around the page and the banner in the top corner finishes things off nicely.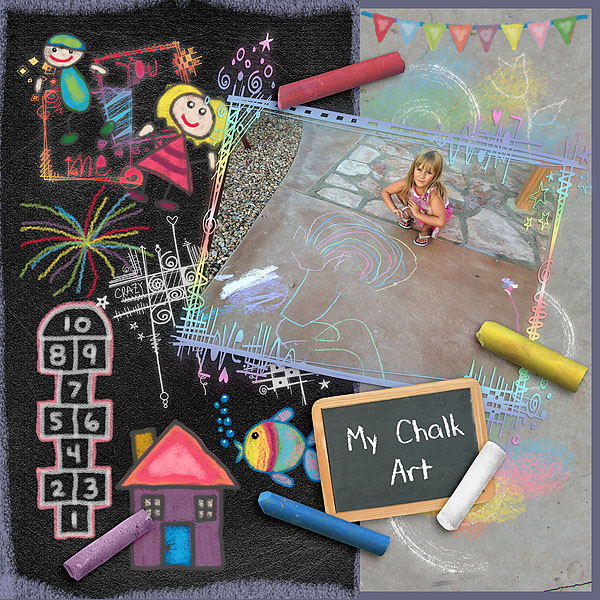 Kabra used the collection in a unique way to show off the photo of the tiny dancer. I like the way she chose only white chalked elements to contrast with the black background. The few colorful flowers and vines as well as the heart decorate the frame creatively.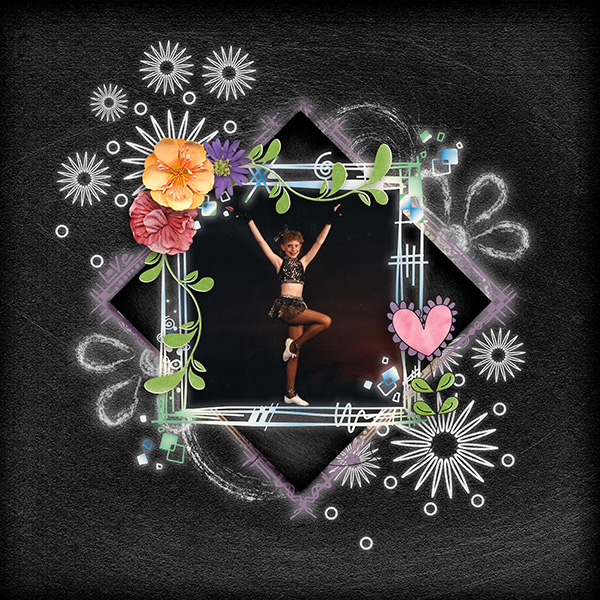 This page by Anita is amazing. I like the way the bright colors of the kit work with the child's brightly colored clothing. Bordering the photos in white helps them to stand out from the colorful background. I like the way she added so many of the chalked and realistic elements in the little paper squares and the cat heart in the corner is adorable.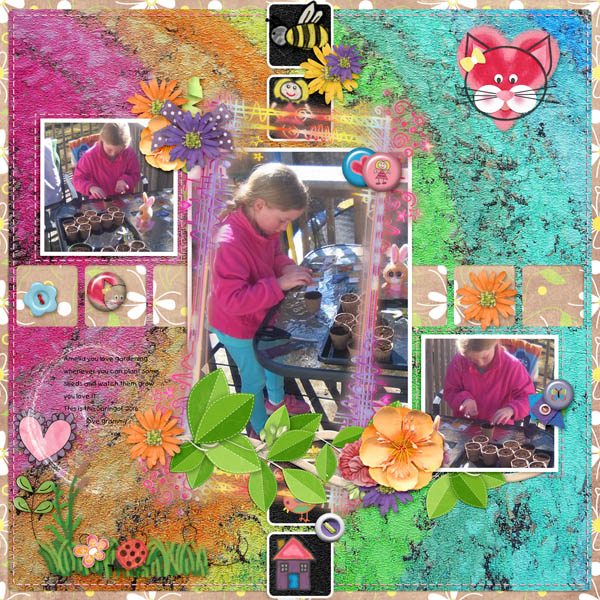 I hope you have found this post inspiring and that you will visit the Attic Treasures section of the shop in order to add this gorgeous Collection to your stash at such a great price. Thanks and have a great week!