SnickerdoodleDesigns has another gorgeous Collection for you. Let's take a look at the layouts created using this Collection.
Farmhouse Fresh is available at:
SnickerdoodleDesigns Oscraps Gingerscraps My Memories
The texture in the background paper chosen by Bright Eyes is amazing. I like the shelf she created from the flower-filled box and wreath. It's the perfect resting place for her photo. The graffiti adds even more dimension and stringing the alpha charms in the corner of the page is a creative touch.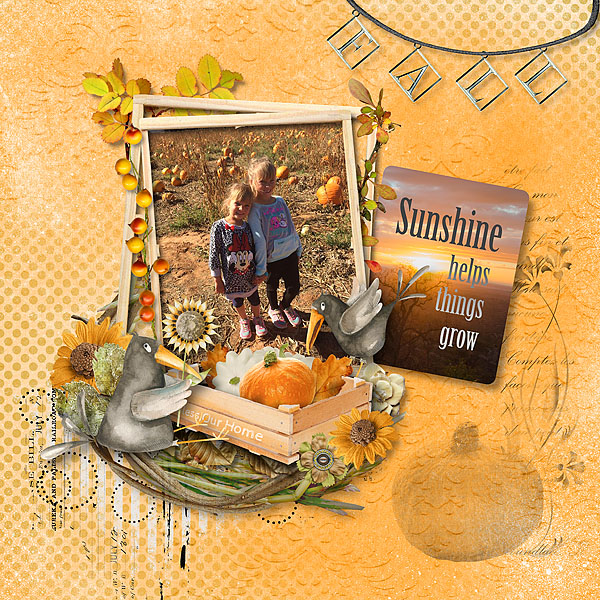 The selective recoloring in the photo in this layout by Deanna is perfect for the pumpkin elements found in the kit. I like the way she placed the photo on top of the framed paper and sandwiched the green paper between the background and the framed paper. The charms for the title are the just right for her page.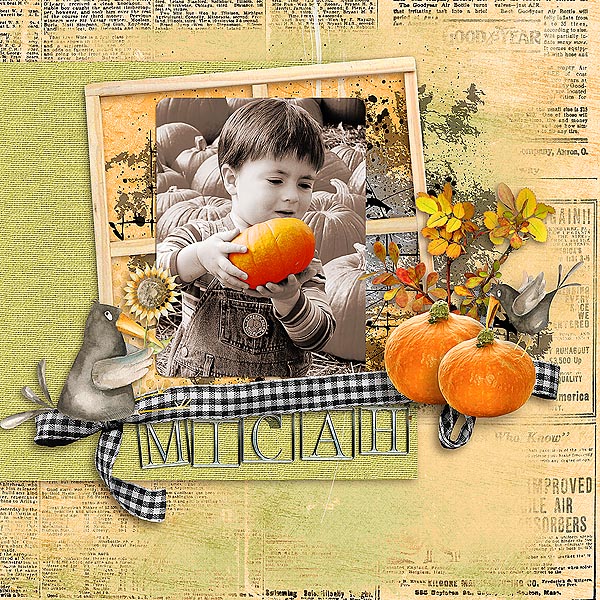 The stacked papers with the black on top make for a dramatic background in Kythe's layout. I like the horizontal flow emphasized by the strip of woodgrain paper. The masked photo of the chickens with the crows perched on the frame makes for an amusing focal point. The colorful brush work mimics the colors in the embellishments perfectly.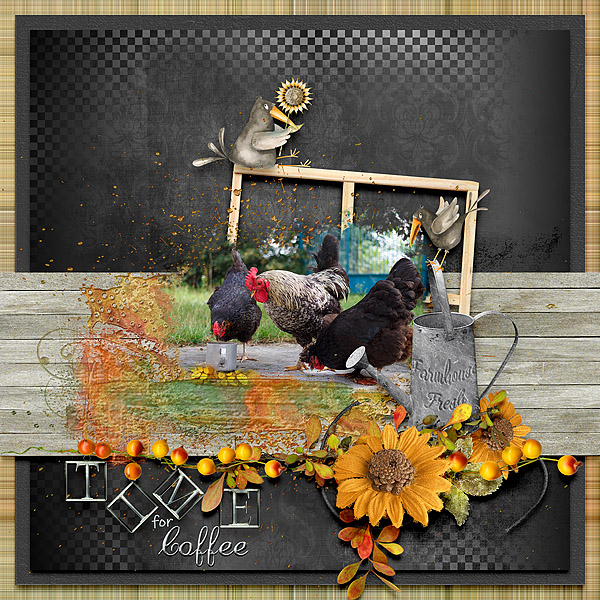 This pocket page by Rochelle really places the focus on the darling photos of her kids rolling around in the leaves. The tiny clusters draw the eye around the layout and I like the grouping of small paper squares placed at the bottom of the page.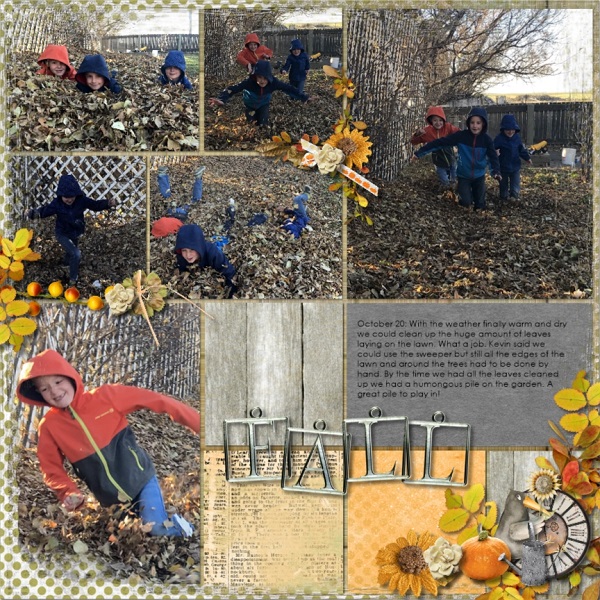 Zanthia created such a pretty page. The black paper strips accent the orange background in just the right way. The added brushwork brings out the black in the paper strips. The horizontal cluster placed below the adorable photo adds balance to the page.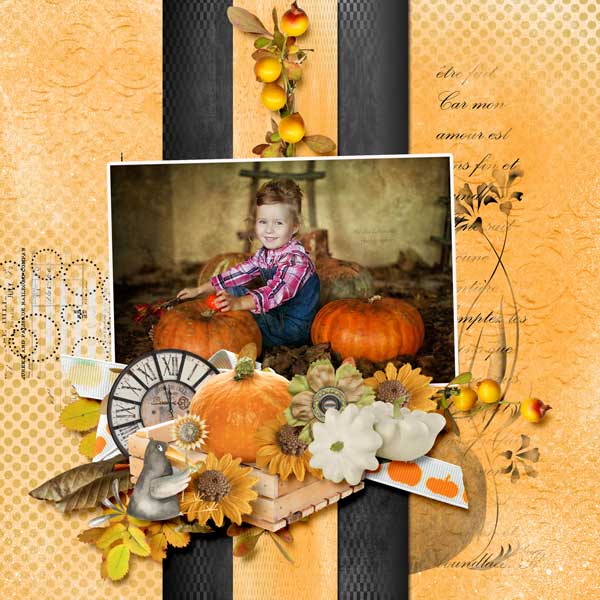 There is a lot going on in Jenni's page but the result is very cohesive. Using the divided framing over a single stacked photo moves the eye to each area of the photo. The papers are stacked beautifully and she managed to use three journal cards as part of her stacks. Her embellishment clusters complete her page flawlessly.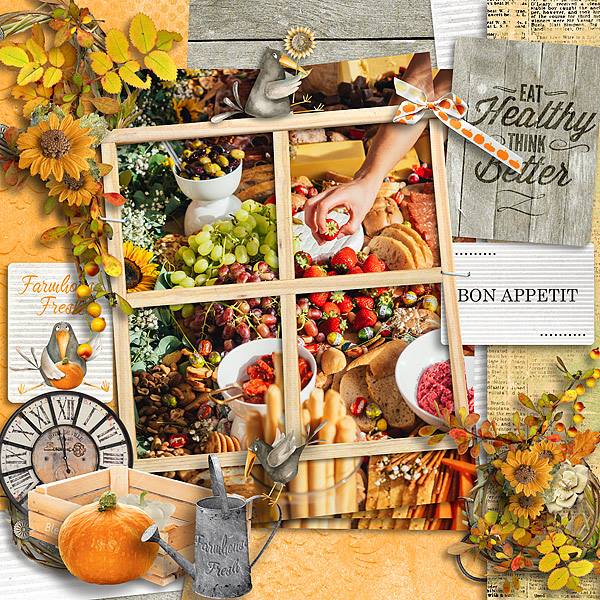 Did you grab this matching freebie by Kythe from a previous blog post? I'll add it again here in case you missed it. Just click the link to download it.
I don't know about you but I would love to try some of these techniques on my next project. I hope you have enjoyed today's post and, as always, thanks for reading along and have a great week.