It's Monday so you know that means I'll be on the blog showing you some inspiring layouts. This week I've chosen the Forever Friends Kit. I expect you will want to purchase the kit at a special price so be sure to visit the SnickerdoodleDesigns Facebook page. Choose Free This is Me from the sidebar menu and download the gorgeous free cluster that matches This is Me February. This is the last chance to grab the freebie so don't miss out. Once you have the freebie, page down a bit to find the three sale kits for this month: Follow Your Heart, Forever Friends, and Good Friends. Choose one or all three and purchase at the special price of 30% off.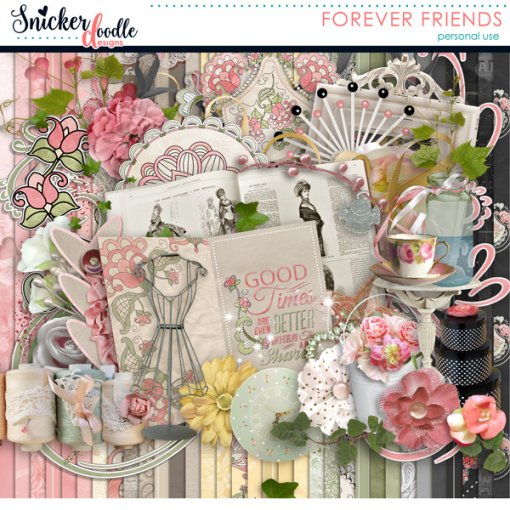 While I love all the papers and elements in this kit, I'm partial to the vintage items which would be perfect for heritage pages just like this one from dj_w. The photo is amazing. I like the soft, watercolor look of the background paper. The clusters are gorgeous and perfectly placed to walk the eye around the page. The word art makes for an ideal title and I like the lift to the paper placed under the photo.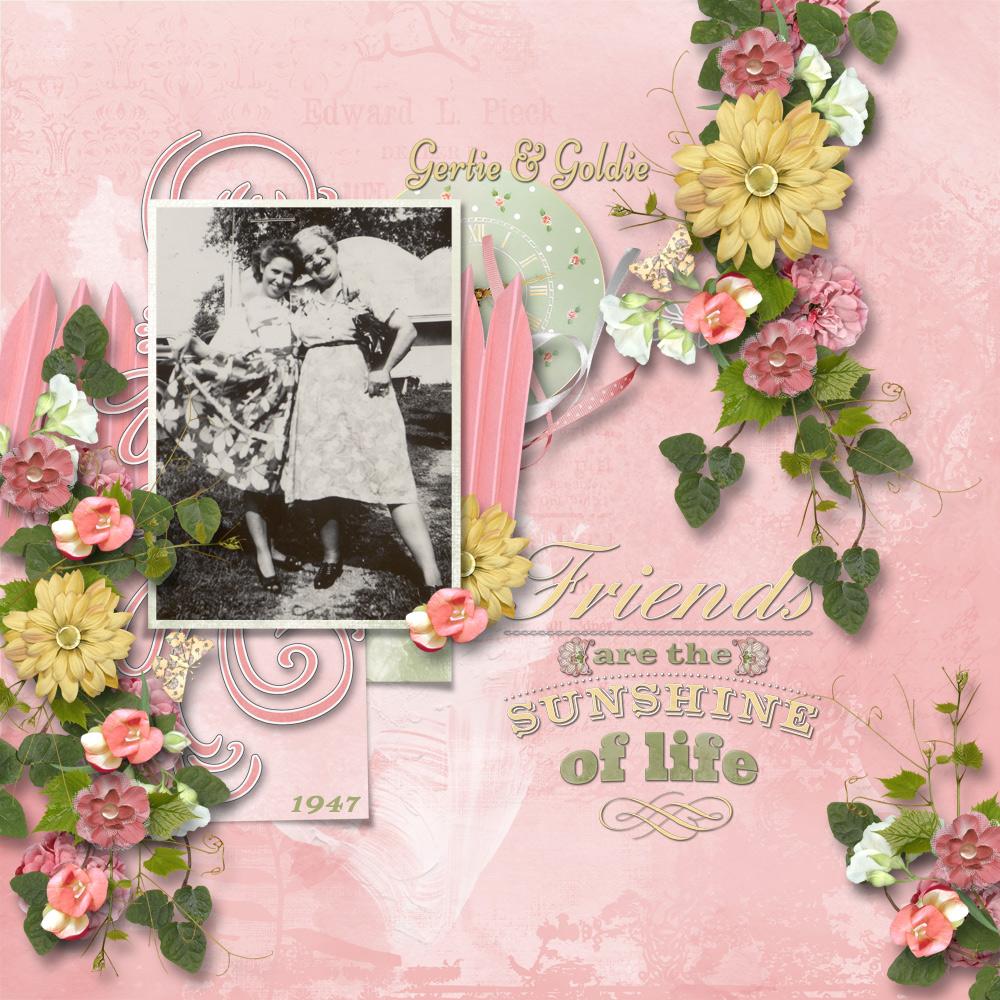 This page by Norma has a completely different look since she chose mostly the yellows in the kit. I like the way she used the frames to both highlight her adorable photo and serve as a foundation for her beautiful clusters. I like the little bit of glitter she scattered about.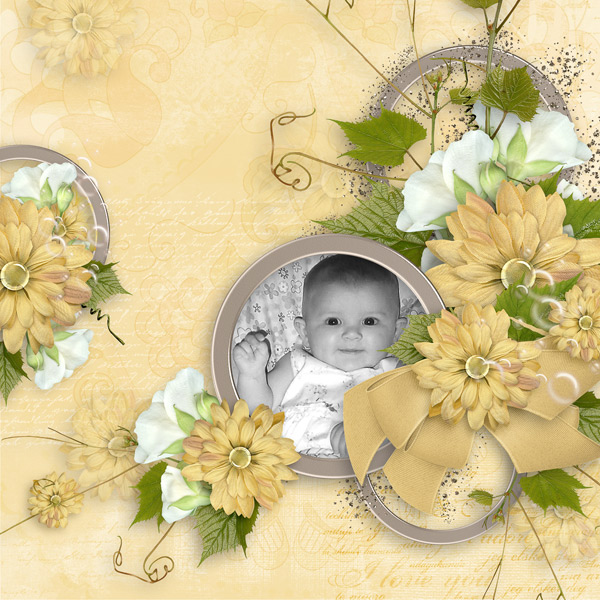 I was excited to find this lovely tribute page by mshawnee1. The background she created by blending the large photo with one of the kit papers is so creative. I like the clusters in the opposite corners and the way the stitching lines tie them together. The smaller photos tucked into the top cluster add interest to the page. The poem she chose is an excellent match for her photos and page.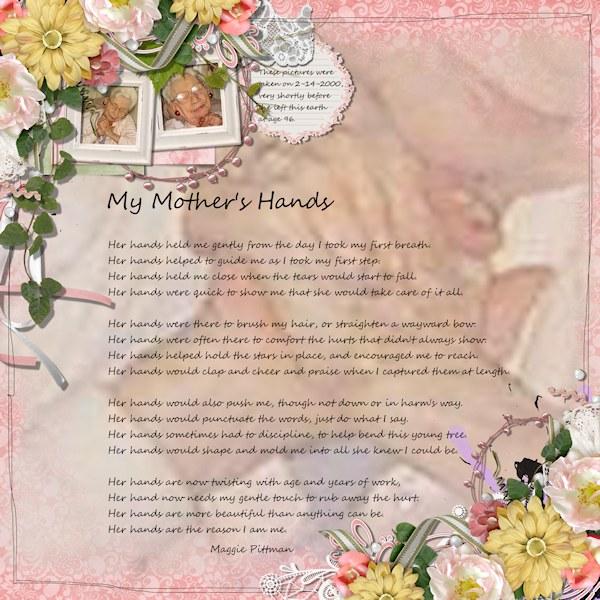 Here's another pretty tribute page by Donnatopia. She used a few things from other SnickerdoodleDesigns kits that work so well with Forever Friends. Her photo is amazing and reveals so much about the subject. I like the way she placed the paper strips behind the photo and the doily is an elegant touch. The clusters are small and sweet in the spirit of the page. The poem is so captivating and works well with the photo.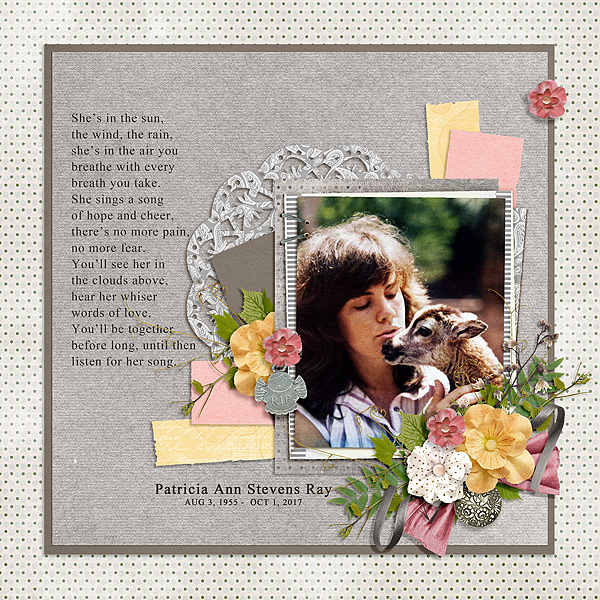 I really like the page design of this layout by Glori. The clusters bordering the page are very creative. I like the way the artist mixed in the pieces of lace. Her title work is so pretty and the journaling an interesting read. The vertical row of hearts supports her theme.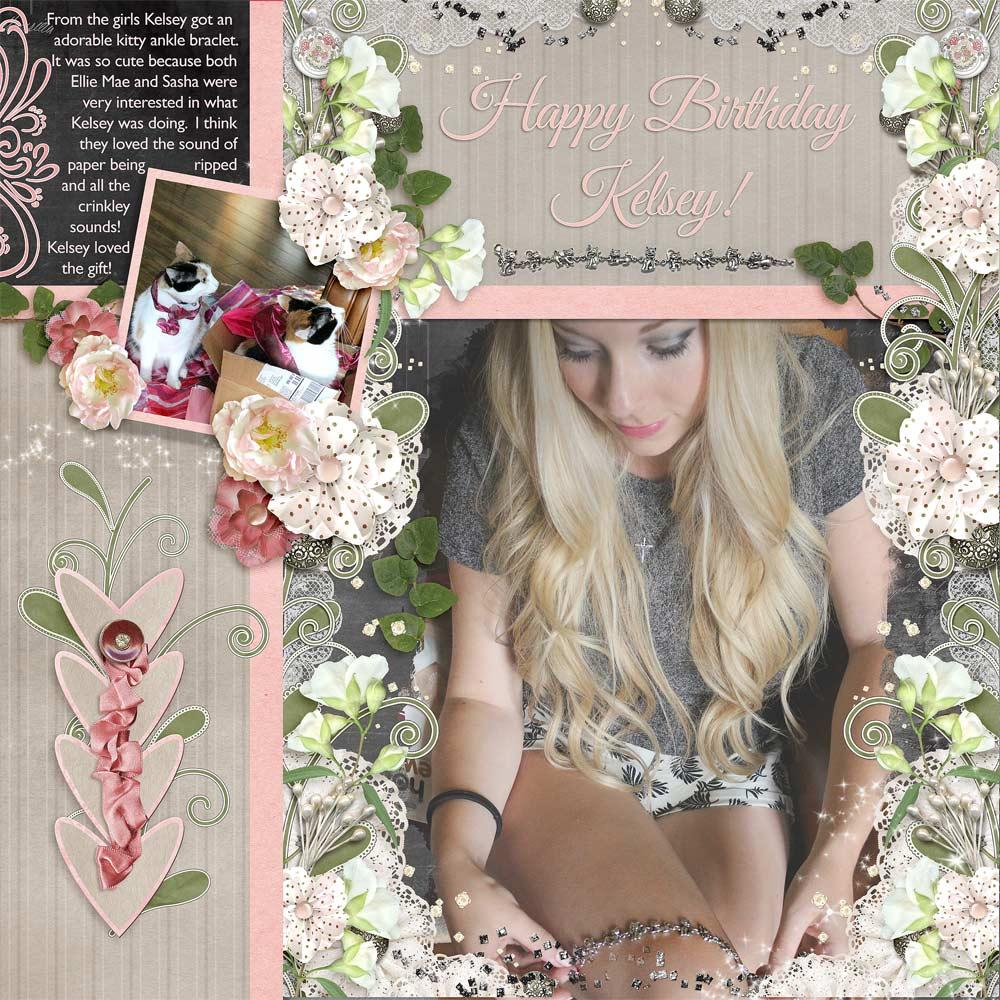 Once again I've reached the end of my post. I hope you have been inspired by these layouts. I think this post proves that SnickerdoodleDesigns' kits are timeless and also work so well together. Thanks and have a great week!