Beatrice here, and welcome to another round of Monday inspiration. I'm on the blog today to show you some outstanding layouts using Holiday Hoopla Collection. This is a Classic, timeless Collection, by SnickerdoodleDesigns. I'll show you the Collection here but, as always, the separates are available.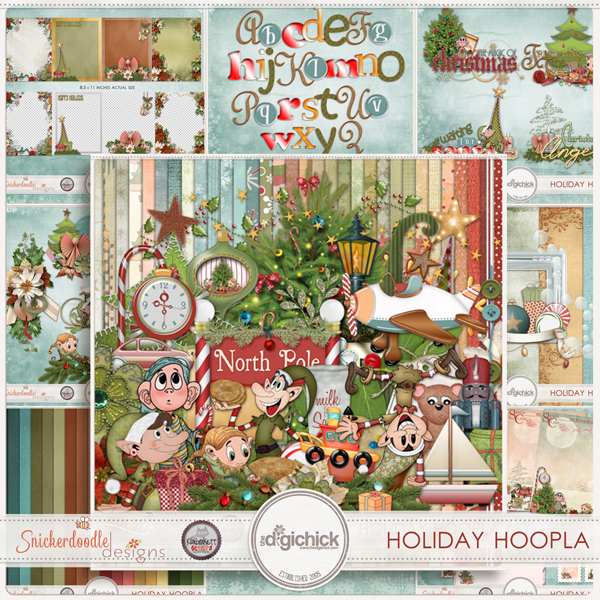 Holiday Hoopla is available now at a special low price at Snickerdoodle Designs and The Digichick
I love all the adorable characters but there are a lot of sophisticated elements in the collection as demonstrated in this gorgeous page by Kabra. I really like her split page design with the amazing cluster marking the division. I think the alphas could be used for more than just Christmas pages but I love the titlework on this page combining one of the alphas with a font. Topping the frame with another sweet cluster finishes off the page just right.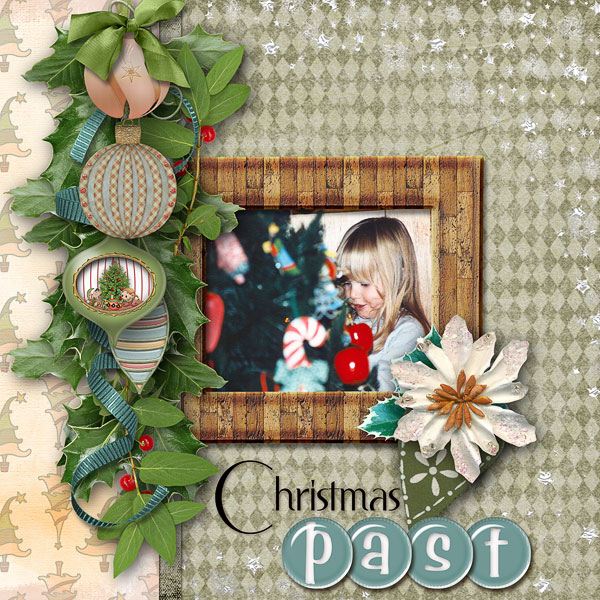 I love this delightful layout by Kythe. The characters in the collection work really well to show off her Santa ornaments. I like how she combined the circle framing with the rectangular photos and repeated the dot paper inside her circle. Her clustering is beautiful and draws the eye down across the entire page. I like how she hung one beribboned ornament at the top.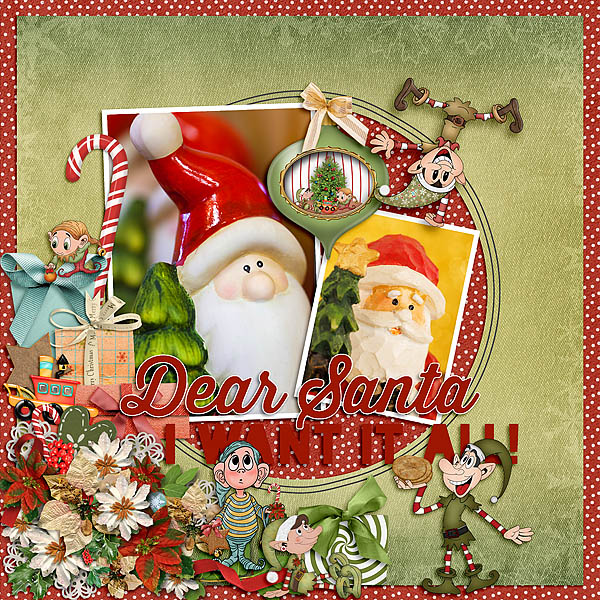 This white space layout by Judy shows how you can achieve an entirely different look from the same collection. She used only the blues and whites in the collection to achieve a monochromatic page. I like the way her layout looks almost like a package, tied up and ready for Christmas.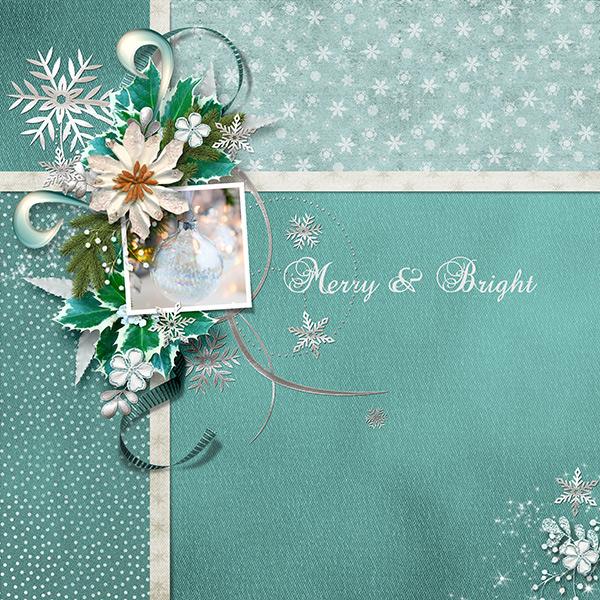 The design of this layout by Bernie is amazing. I really like the way she placed the title-work around her lovely horizontal cluster. I like the way she tucked in her photo and added the paper angel to support her theme. The ribbon across the page ties things up perfectly.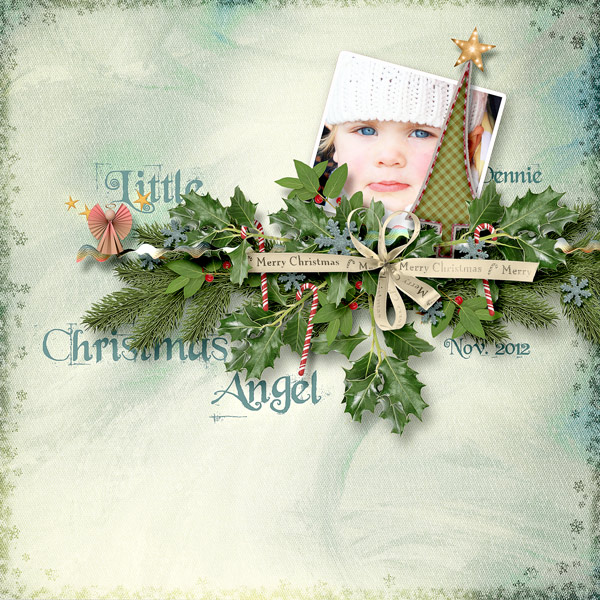 I have a lot of photos of my kids taken in the 1970s so I can appreciate how britnkaysmemaw2 showcased this photo in her layout. I like the way it's placed at an angle on top of the frame instead of behind it. The paper stacking creates an ideal background. The Christmas tree balances the photo and I like the way the elf is posed at the edge of the frame. The bright red of the poinsettias really pops and her title work using one of the alphas is so pretty.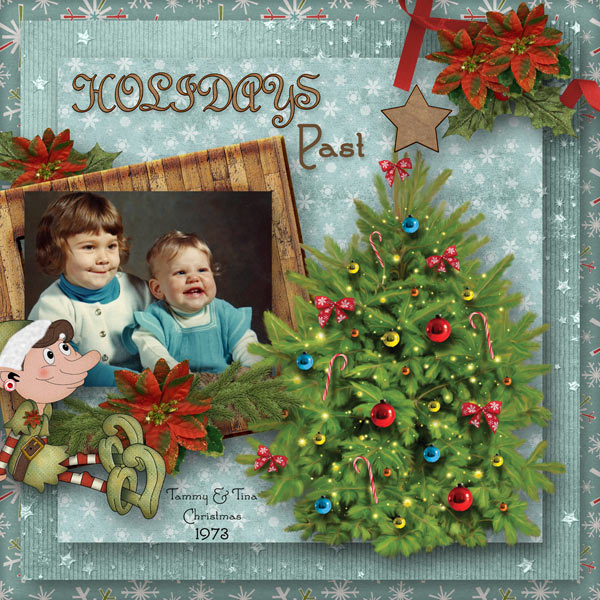 I'm certain many of you are already feeling the holiday spirit. I hope this post inspires you to either find this collection in your stash or check it out in the shop while it's available at a special sale price. Thanks and have a great week!