It's Monday, dreaded by some; but for me it means I'm back on the blog ready to share some inspiration with you. Today I am featuring layouts from SnickerdoodleDesigns' "Spring-a-Ling Collection".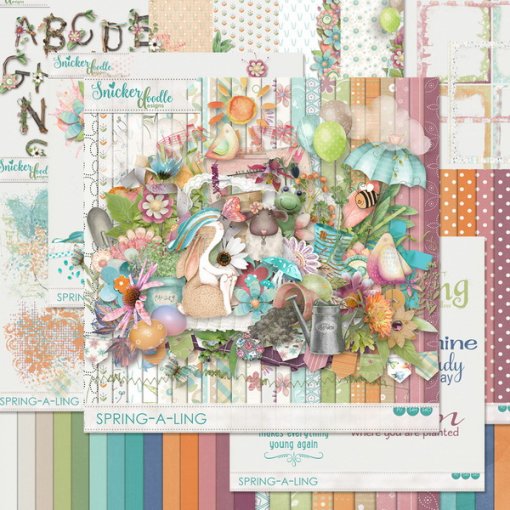 This collection is no longer exclusive to The Digichick, and you will now also find it at:
SnickerdoodleDesigns | theStudio | as well as The DigiChick
Last week I showed you one side of a double page spread by msbrad. One of my favorite things about the layout was the way the cascading photos down the right-hand side mimic the progress of the child's ride down the slide. Karen, in her March 11 blog post, shared that she missed that detail. I believe that, while we may not verbalize either internally or externally what we find pleasing about a layout, it is the small details like this that make us take notice.
Browsing the galleries I found a few more layouts using "Spring-a-Ling" that I'll show you below.
The little girl in Spring Watering by franlk is perfectly extracted, shadowed and works as the foundation for the layout. I love the scene the artist created around her focal point. The edger she used draws the eye into the layout. The word art serves as the title and journaling and represents the music made by the hand-drawn birds.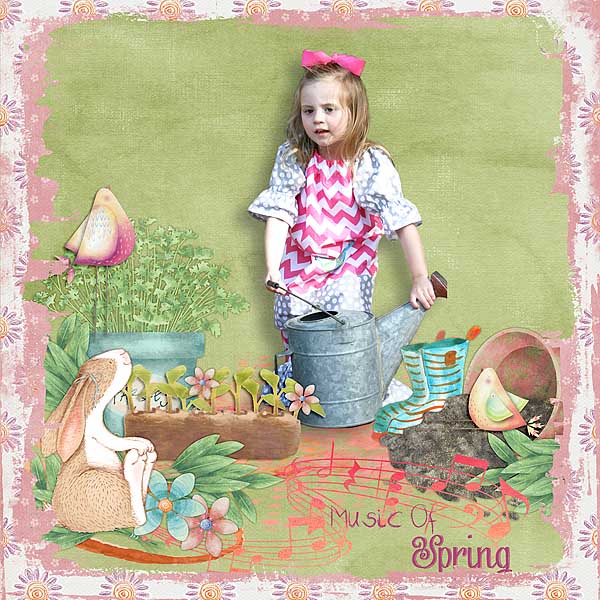 I really like the unique treatment of the frames in Spring Garden by Norma. The way they are stacked and tilted is so creative and works to frame both the photo and brushwork in just the right way. I love the two large clusters in opposite corners and the pot of parsley grounds things perfectly. The quote she chose is lovely and supports the theme of her layout.
I'm always attracted to the combination of framed and masked photos as in Here Comes the Sun by britnkaysmemaw2. She used a template by Heartstrings Scrap Art. There's always something so appealing about any photo taken from behind. The clusters are so pretty and I like the way she tucked in the word strips. The small blue border on only two sides of the layout is an expert touch.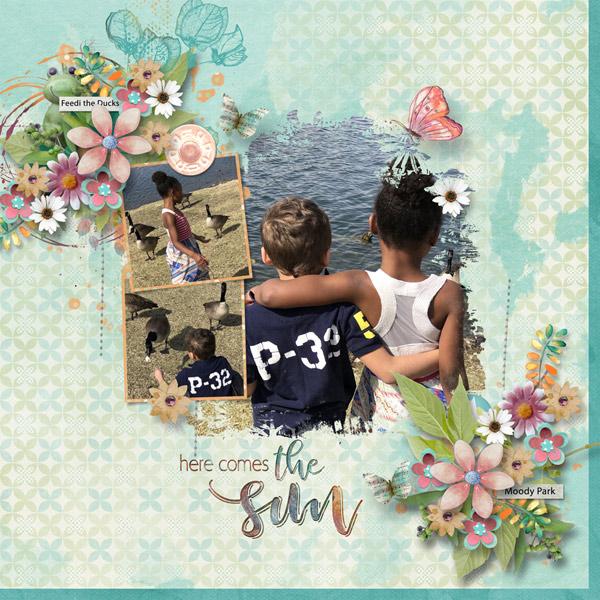 The photo in Beauty in Bloom by scraptious is just adorable. Cutting the title out of one of the paper blocks is very creative. The border she added to the background paper frames the layout perfectly. I love the L-shaped cluster she created around the photo to keep it the focus of the layout. If you love it too and would like to grab it, you can find the freebie at the end of the March 4th blog post.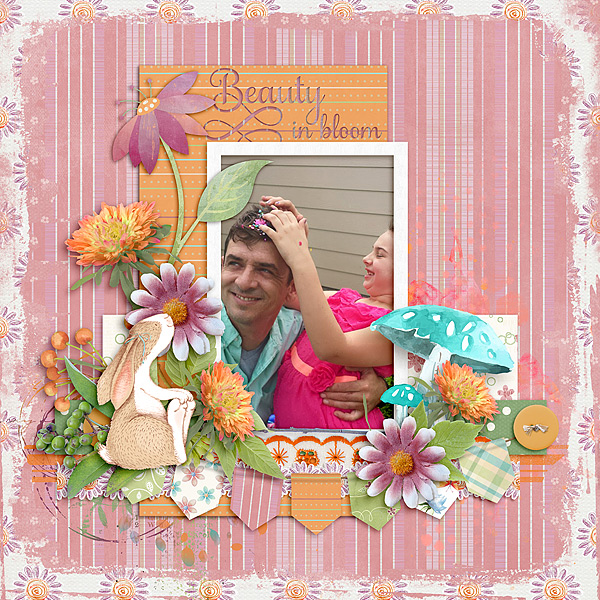 I've come to the end of my post but before I sign off I want to be sure you grab the freebie Karen added to the March 11 blog post. Simply click the image to download the gorgeous cluster created by Charne.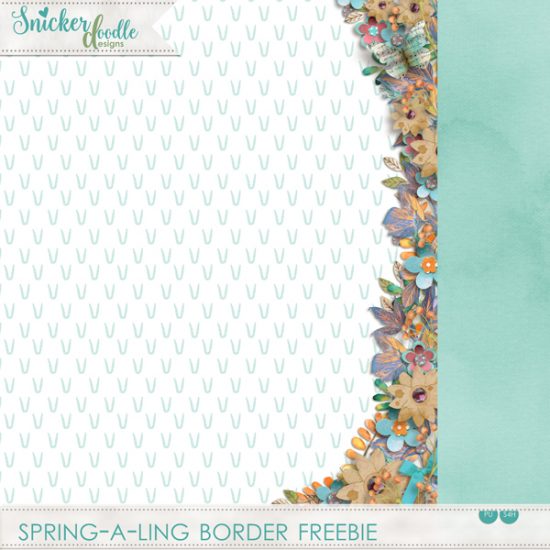 Thanks and have a great week!