It's Monday so I'm back on the blog after a brief absence ready to show you some inspiring layouts using This is Me February. I'm excited that Karen has decided to continue her series focusing on the person behind the camera. You can mix and match the kits or use them separately. As with all SnickerdoodleDesigns' kits, they are packed with a variety of elements and papers.
This Is Me February is available at is available now at SnickerdoodleDesigns and The Digichick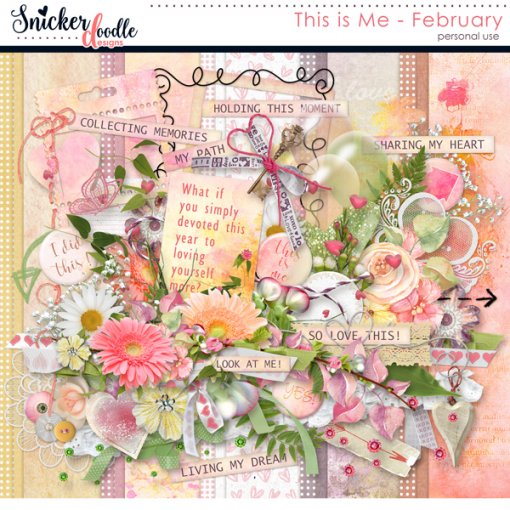 I'll begin with this gorgeous layout by cutiejo. She used one of the blended papers in the kit and made it even more elegant by adding the included brushwork, which even extends over the photo. This would be a great technique if you had a distracting element in the photo and needed to cover it. Her corner cluster is beautifully shadowed. The horizontal cluster below the photo provides a shelf for the photo. I really like the way she stitched down the photo in one corner.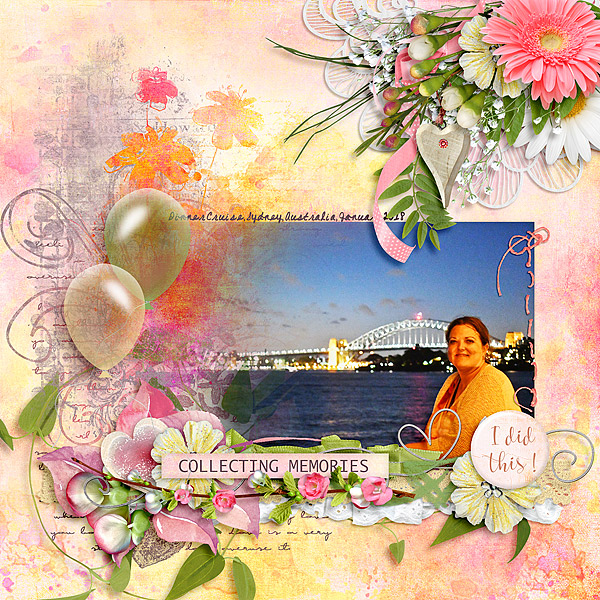 I love the photo in Chrissy's layout. Honestly, how many times do we lunch with friends and fail to take a photo. I like the framing on the page. I like the way the framed photo fades into the horizontal cluster. Tucking the journal card into her corner cluster balances her journaling and completes her layout flawlessly.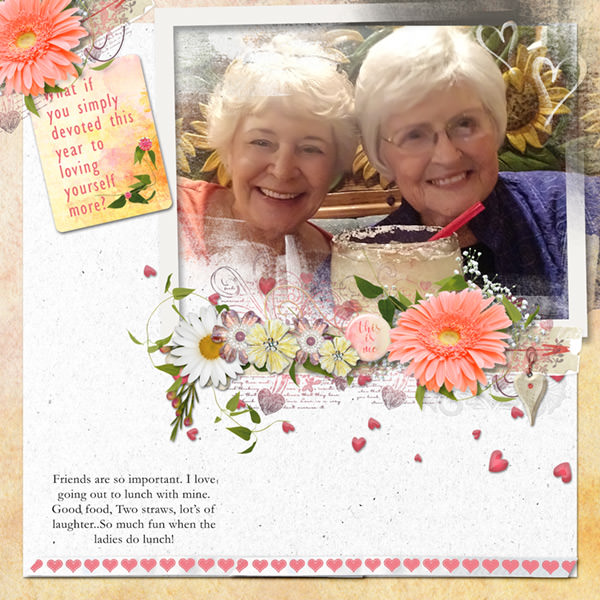 Next up is a stunning layout by Bright Eyes. I really like the way she framed the photo with the scribble. Her cluster is so delicate and pretty. I like the way the title is on the speech bubble which points to the journal strip.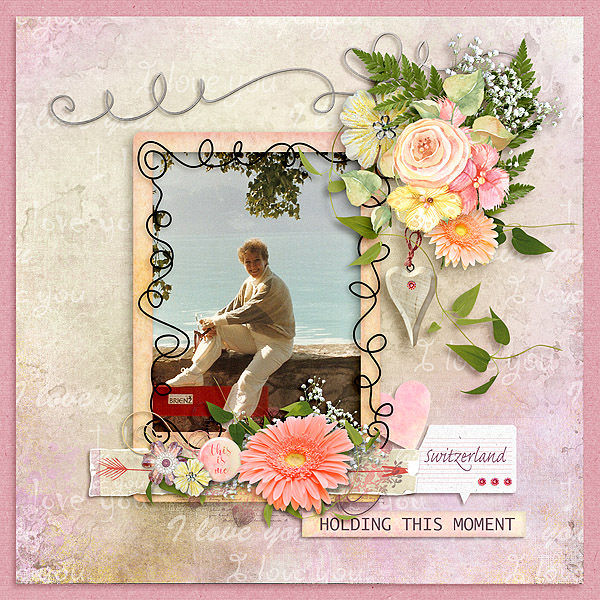 Maybe you are like me and not quite brave enough to actually post a photo of yourself. I found quite a few layouts with no photos. You can still communicate your thoughts and feelings and as the year progresses, maybe you will find the courage to add a photo to your layout. I really like everything about the page design in this layout by Yobeth. She was able to show off all the patterned papers by placing them in an orderly grid, divided by stitching. I like how she placed the buttons in a triangle and sewed the lace across the bottom. Using one box for the cluster and several others for word art finishes off her layout perfectly.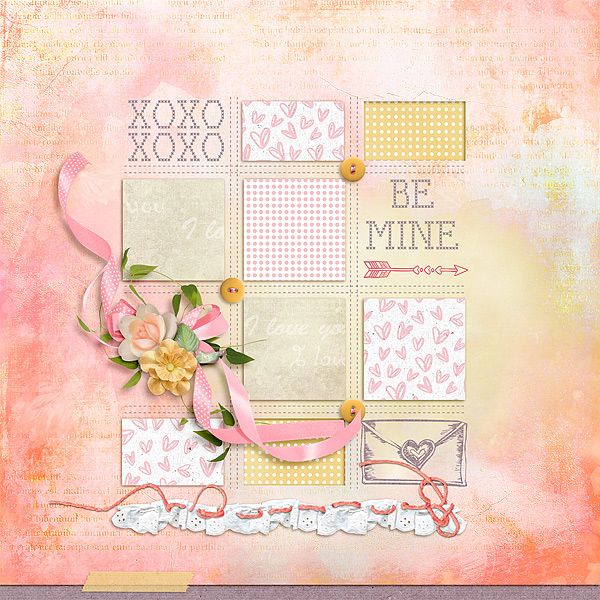 This layout by modgee features a lovely quote. I like the font she chose. I really like all the arrows and banners and the way the ribbon ties it all together. Do you want to hide part of your journaling? The way the artist placed the ribbon works to do that. I like the way she positioned the doily at the edge of the page and her clusters are so pretty.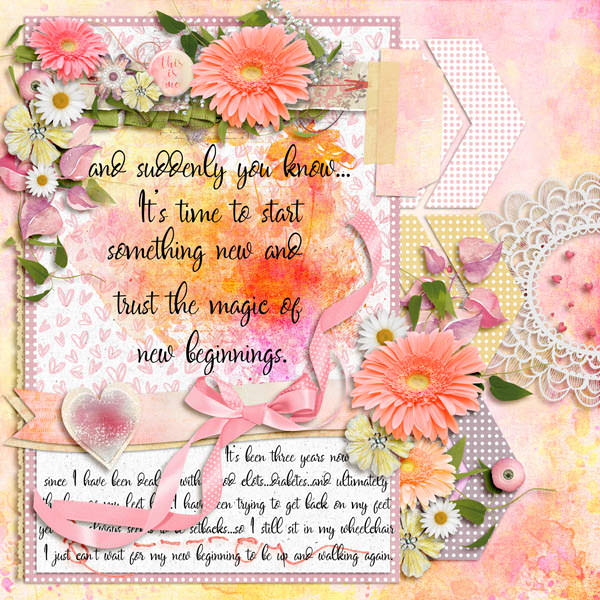 I've come to the end of my post and hope I have inspired you to create something about you for you! Thanks and have a great week.