Good morning, and welcome to the second post featuring layouts using This is Me October. This is Me October continues to be offered at Introductory savings! Save 30% on individual packs or 55% on the Collection!
Snickerdoodle Designs Oscraps Gingerscraps
I found so many gorgeous layouts using this Collection I asked Karen if I could write another post and luckily for us she also extended the sale.
I'll begin with this gorgeous page by Kythe. She also used Color Outside the Lines in creating her layout. The photo she chose is outstanding and truly representative of the season. I like the texture of the torn papers and adding the slight bevel to the doodles is a creative and unique technique. Her large cluster is beautifully shadowed and her title work is impressive.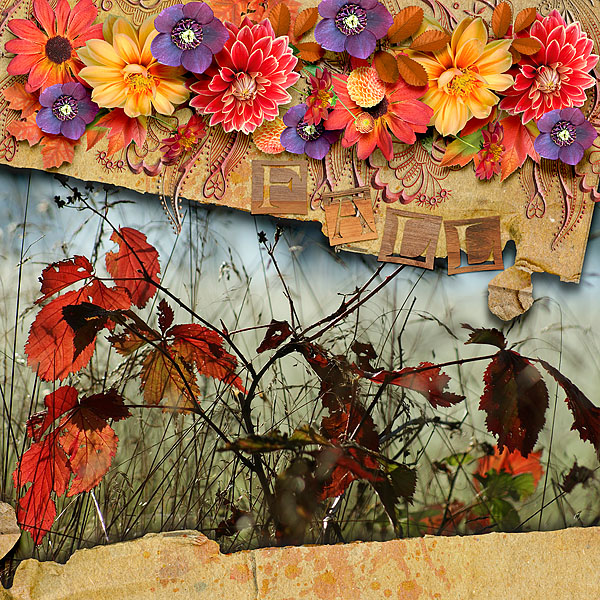 The framing constructed by Rochelle is an adorable way to showcase her equally adorable photos. The green background she chose works so well with the orange outline of the pumpkins. The clusters she designed are small and in keeping with the pumpkin motif. I like the way she tucked in the fox and owl adding to the whimsical feel of her page.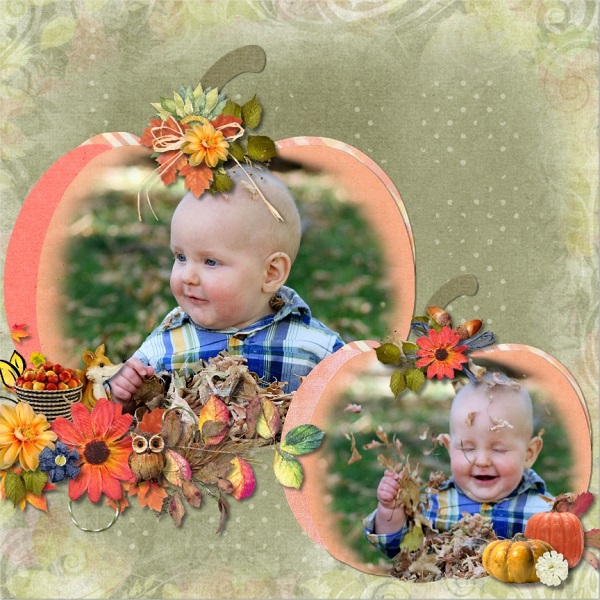 The perspective in the photo in Norma's layout really leads the eye into the layout. The masking is impeccable. The cluster across the top is so pretty and I like the way she added the scribble stem directly on top of her photo. The double meaning of the title is very clever.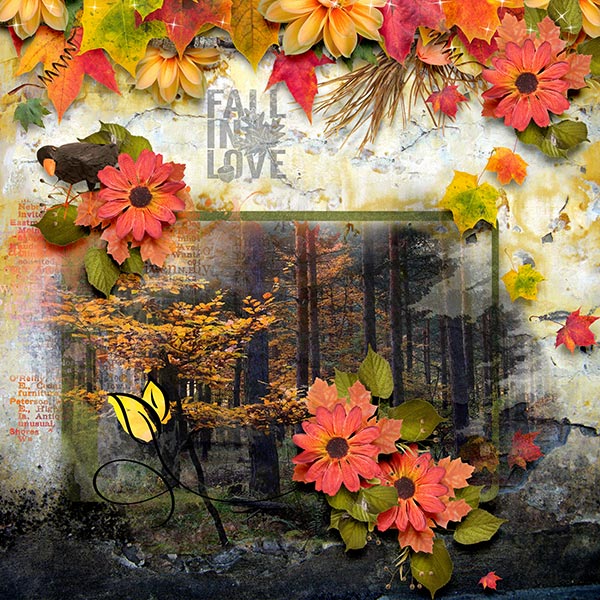 The paper chosen by franlk is full of amazing texture. Her framed and masked photo is incredible. The way she placed the title diagonally across from her cluster walks the eye across the entire page. The stalk of wheat supports the theme of her page.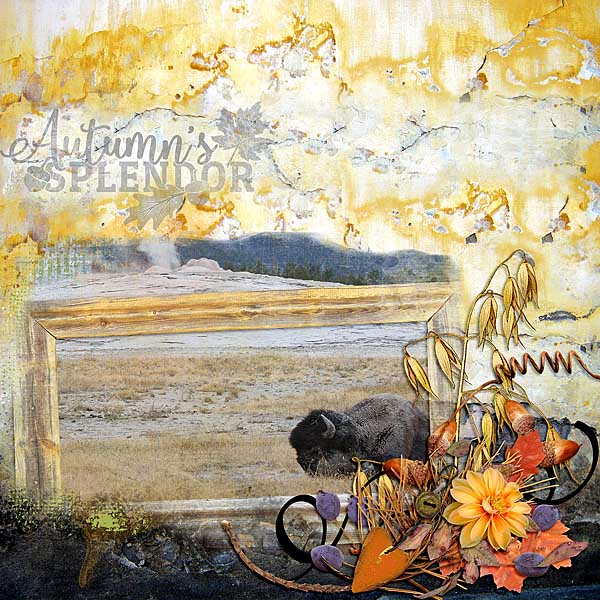 Jenni used the same background paper but her page has an entirely different look. I like the way her photo appears to be a peek through a window with the curtain drawn aside. Combining the circle and rectangular frames is very effective. Her clusters are so pretty and clipping the paper to the stamped title makes it work perfectly with the background.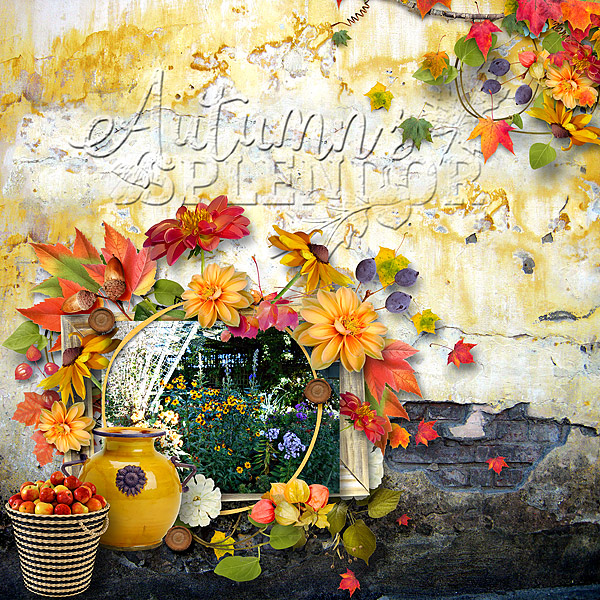 The photo treatment in this layout by Deanna is so soft and pretty. This time it's a path that leads the eye into the page. I like the way she placed her brushwork in the bottom corner of the page so the stacked papers appear to blend seamlessly. The ribbon is the perfect shelf for her framed and masked photo and the fox and owl add a playful feel to the page.
It's a perfect October day here in Michigan so I'm heading back outside while there is still a bit of light remaining. Thanks for reading along and have a creative week!