Hello, Beatrice here! It's Monday, and I'm excited to be back on the blog, ready to inspire you with layouts using SnickerdoodleDesigns' latest collection, Winter Wonderland.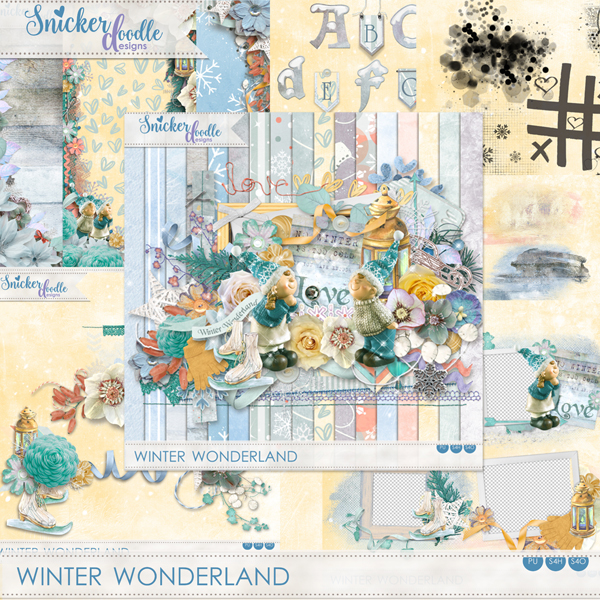 Originally available only at The Studio, the Winter Wonderland Collection is now available at special pricing:
SnickerdoodleDesigns The Digichick MyMemories and TheStudio
Before I move on to show you the layouts, I want to be certain you grab the freebies Karen has available on her blog here.
The wood paper is the perfect backdrop for the scene in the photo in Winter Wonderland, by Kay. The masking is perfect for the photo, and I love the way she included the journal card as part of the mask as well. The swirl of ribbon, also part of the mask, works seamlessly with the title on the banner. The large snowflakes finish the layout off just right and maintain the monochromatic look of her layout.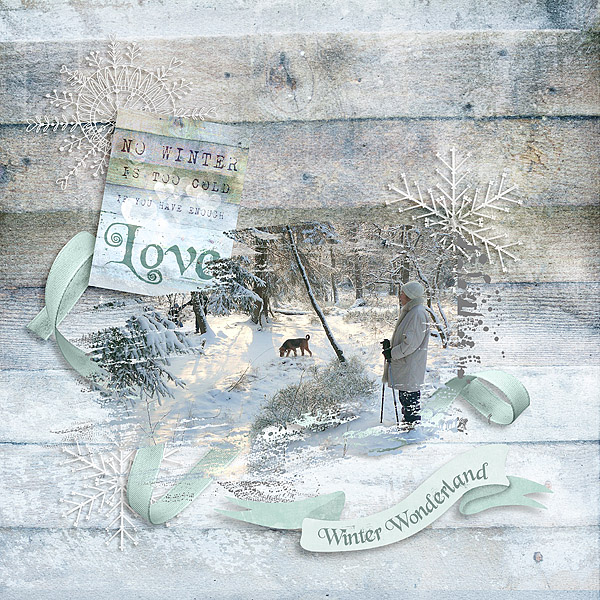 I really like the sweet clusters in Thanksgiving 2006 by dj. She also used a template by Heartstrings Scrap Art. The dainty clusters are placed in triangular formation leading the eye through the layout. The stitched heart frames her masked photo and supports the theme conveyed by the photo.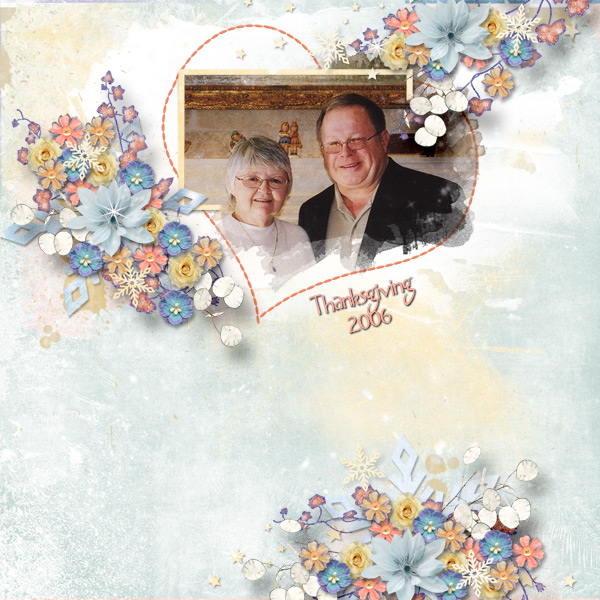 Sleep Sheep by Deanna features an adorable photo of her grandson. She also used a soon to be released template by Akizo Designs. I like the way she hung the snowflake charm from the date tab, and the little character from the kit appears to be looking right at the photo and enjoying the story told by the layout. The layers of torn papers add texture to her lovely layout.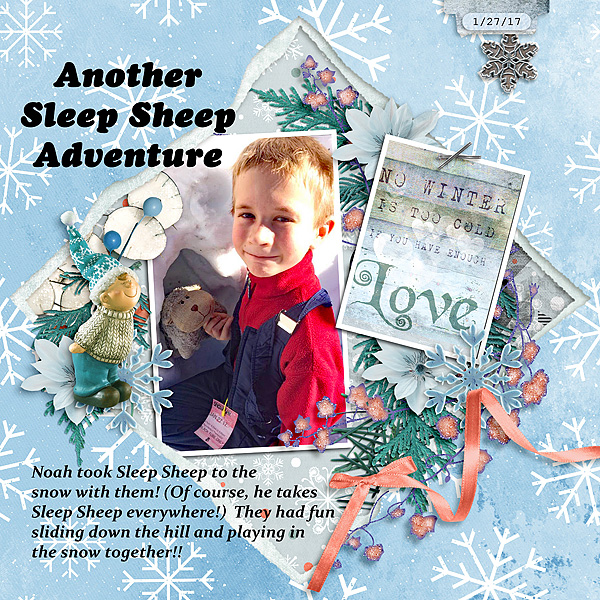 I love polar bears, and I love this layout by Jenni, Mother Love. The paper stacking is the perfect background for her photo and all the gorgeous clusters. Her shadowing is realistic and outstanding. I really like the way she tucked the embellishments both in front of and behind the photo and papers. The journal card serves as her journaling, and the banner holds her title.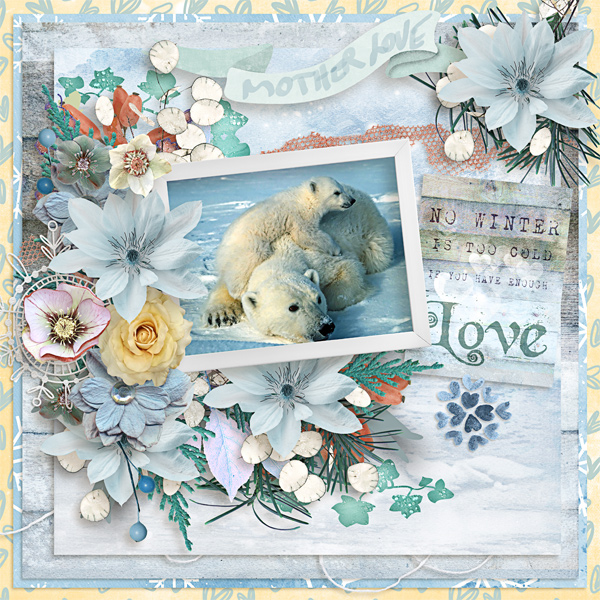 Karen asked me to create a layout to give you just a peek of the upcoming mini which will be offered for free as part of the Use It All Challenge at The Digichick beginning Wednesday, February 1. The mini coordinates with the Winter Wonderland Collection and I'm certain, once you work with the mini, you will want to add the collection to your stash. For my layout I used only the mini and a template by Connie Prince. I really love the hand-painted scene in the paper I chose for the background. Make sure to check the challenge forum at TDC Tuesday for the free mini.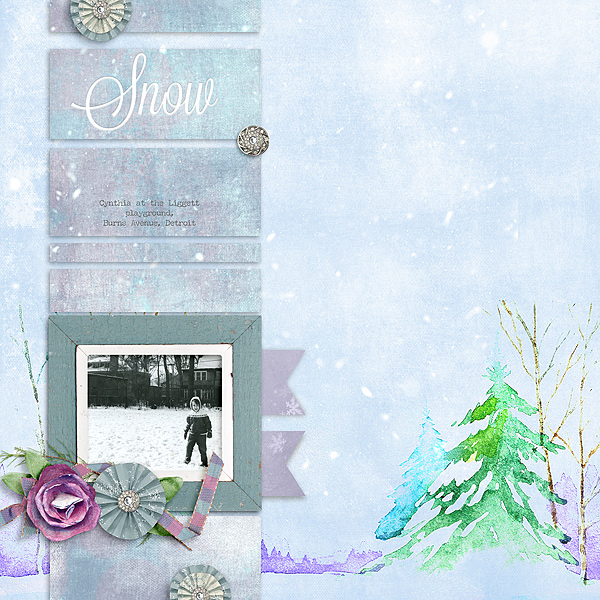 I've come to the end of my post and I hope you have enjoyed today's inspiring layouts. Have a great week and be sure to find time to create something for yourself!