Each month the designers at My Memories host the MyMemories Blog Train. You never know how many designers will be participating and you never know what gifts and deals you can pick up along the way.
If you've never participated in a Blog Train, here's how it works
1. Click on the image below to be taken to my contribution to this month's Train.
2. Then come back here and scroll to the end of the post. There you will find a list of all of the participating designers. Click on each link provided to go to the designer's blog and pick up their gift.

Collecting all of the color-coordinated contributions is a great way to get a taste of a designer's style. And you get some fun freebies at the same time!
MyMemories has a ZIP download option for non My-Memories software users. All you need is an editing program that uses JPG and PNG files.
My contribution this month coordinates with my Chalk it Up Kit & extra packs. Be sure to check it out while it's on SALE! With summer here, Moms everywhere are compiling lists of activities to keep their children happy and busy. Chalking up the sidewalks in bright, cheerful colors is a great addition to that list! Chalk it Up is here to help you scrap those adorable chalked sidewalk drawings, the smiling faces of your artists, and the chalk-dusted knees and hands. Chalk it Up is a collaboration between myself and KimberKatt Scraps. Complete with unique, exclusive, hand-drawn doodles by Kimberly, this kit is chalk-full (pardon the pun!) of cuteness, color, and fun.
Click HERE to be taken to the download area for my contribution.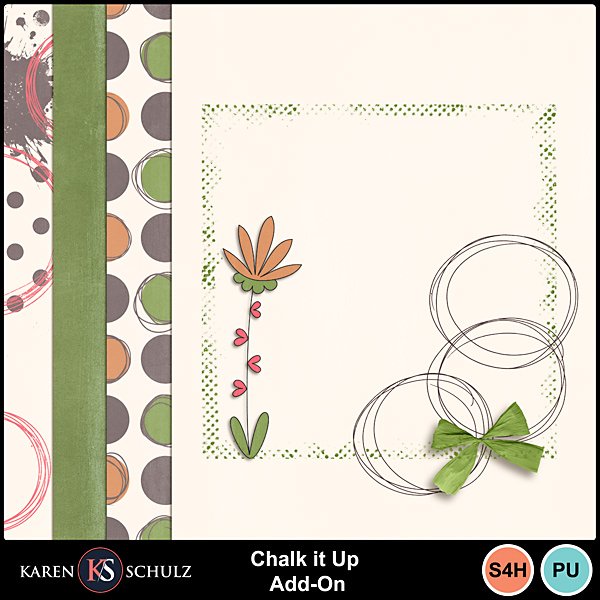 Click HERE to be taken to the Chalk it up Kit and SAVE!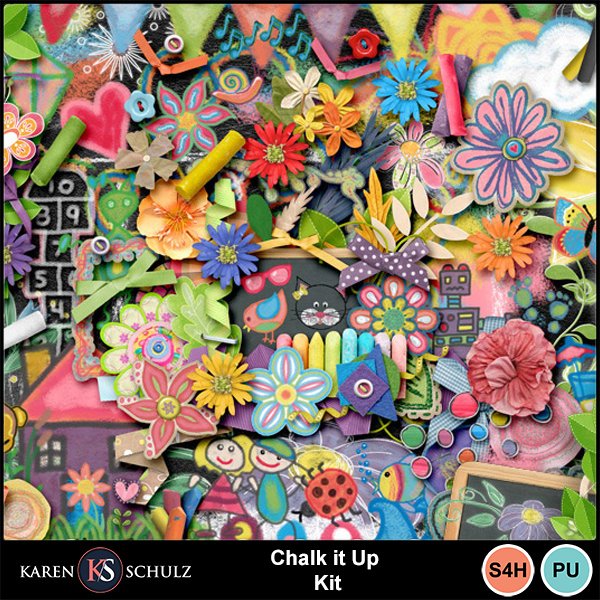 Here is a list of all the participating designers. Just follow the list and pick up some great gifts!
Designs by Lisa Minor
PattyB Scraps
ADB DesignsOver the Fence DesignsKathryn Estry Designs
A Giving Heart Studio
Karen Schulz Designs
Scrapbookcrazy CreationsFranB Designs
Carolyns Scrap Creations
Caroline B.
Aimee Harrison
PrettyJuScrap
Marie H Designs
Songbird Scraps Designs
Scrap de Yas
WinksArt Graphics
Louise L
Happy Scrap Arts
Elizabeth's Market Cross
Shmooangel Designs
Cutie Pie Scraps
Lins Creations
LLL Creations
Connie Prince
Pat Scrap
Sugar Moon Designs