Each month the designers at My Memories host the MyMemories Blog Train, and each designer provides a digital scrapbook free product for you to download. You never know how many designers will be participating and you never know what gifts and deals you can pick up along the way.
If you've never participated in a Blog Train, here's how it works:
Click on the image below to be taken to my contribution to this month's Train.
Then come back here and scroll to the end of the post. There you will find a list of all of the participating designers.
Click on each link provided to go to the designer's blog and pick up their gift.
Collecting all of the color-coordinated contributions is a great way to get a taste of a designer's style. And you get some fun freebies at the same time!
MyMemories has a ZIP download option for non My-Memories software users. All you need is an editing program that uses JPG and PNG files.
My contribution is an add-on to my Life Captured Collection. Save 50% on the Collection and 30% on the Kit through the end of January. Click on the image below to be taken to the Download.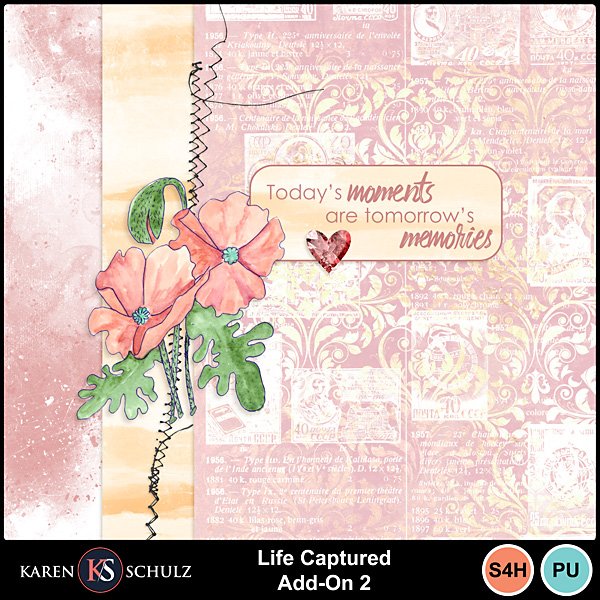 Be sure to check my store for other Life Captured FREEBIES!
There are other FREEBIES in my shop too. Be sure to take a look!
Here is a list of the Participating Designers for this month's blog train:
FranB Designs
ADB Designs
Over the Fence Designs
PattyB Scraps
Kathryn Estry Designs
Scrapbookcrazy Creations
Karen Schulz Designs
Designs by Lisa Minor
Aimee Harrison Designs
PrettyJuScrap
WinksArt Graphics
Happy Scrap Arts
Caroline B.
PS Digital Memories
Scrap de yas
ButterflyDsign
Cutie Pie Scraps
Carolyns Scrap Creations
Shmooangel Designs
Connie Prince
Elizabeth's Market Cross
LLL Creations
QueenBrat Digital Designs
Lins Creations
ManiSky Digital Designs
LouiseL
Pat Scrap