Droplet Templates Sets 9-12 are now available! These templates include the Drag and Drop Feature available in Photoshop Elements versions 10-15. If you are not a PSE user, you will use clipping masks with the templates, just as you would with any template.
I have included a variety of different styles in this Collection. Set 9 includes some unique Gradients, while Set 10 offers a traditional pocket scrapping style. Set 11 includes shapes in the set, and Set 12 includes some dual backgrounds. I hope there is something for everyone here!
You will find the new Droplets Sets available individually, with an introductory savings on 30%; or save 40% on the entire collection.
Find the Droplets at:
SnickerdoodleDesigns The Digichick theStudio
Let's take a look at the new Droplet Sets!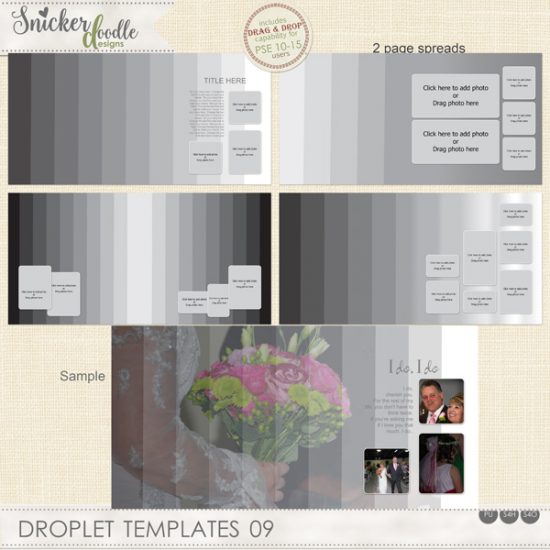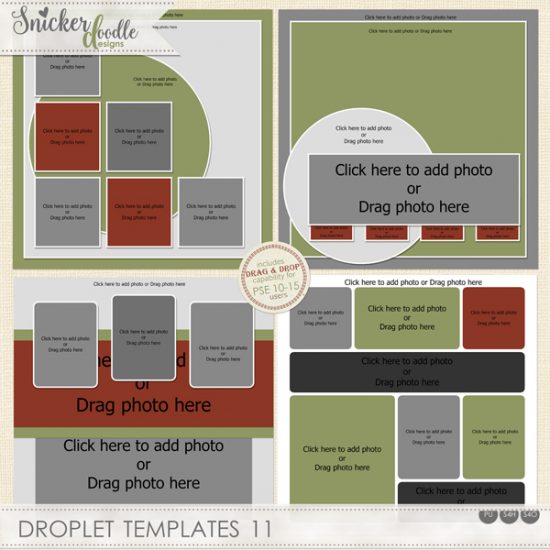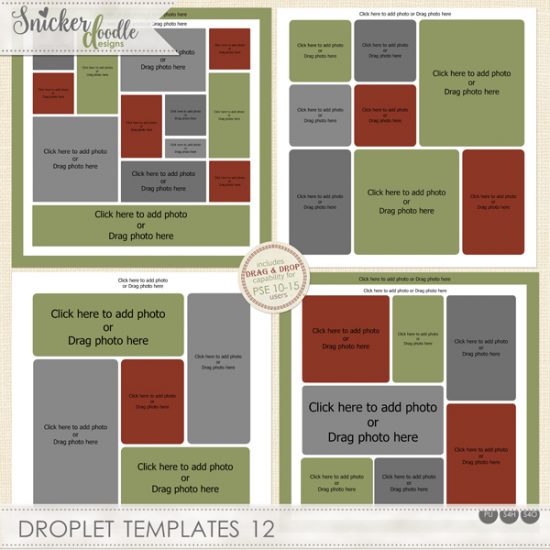 Set 9 is a set of 24″ x 12″ templates. I love 2-page spreads! Look at the gorgeous page created by msbrad. I especially love how she placed one photo into the 3 frames on the right side! She used a retired collaboration between Jilbert's Bits of Bytes and me entitled "Ramblin Rose."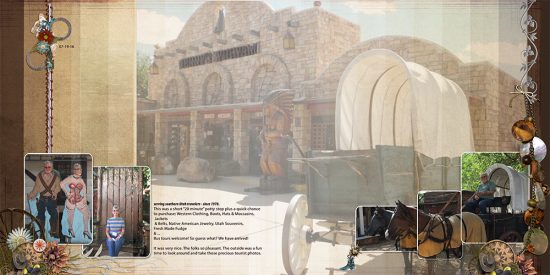 If you would like to experiment with one of the Droplet Templates, click on the image below to download a Sample.
If it is your first time using a Droplet, you may watch a short video HERE.
And HERE is a second video that will give you some tips on how to get the most out of your Droplets (or any templates).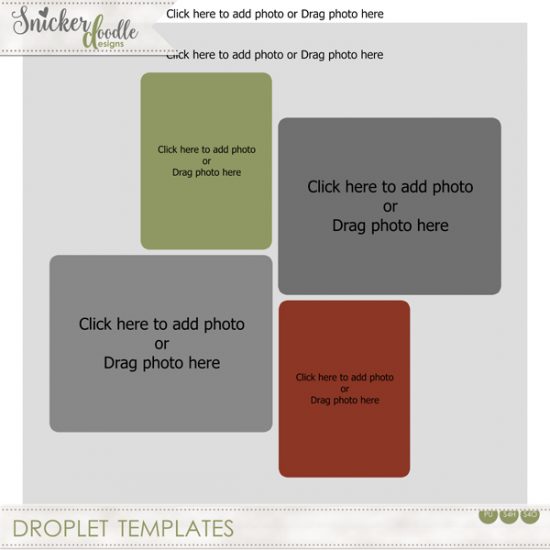 Here is the beautiful page that Renee created using this template. Using my Winter Wonderland Collection, Renee placed her background paper, used the premade borders, and one of the journal cards. She added the snow element at the bottom of the page, along with a few extra flowers from the kit and a little piece of lace. Very simple. Very quick and easy. And a gorgeous page done in minutes!
Winter Wonderland is still available for just $1 per pack, through January 26th.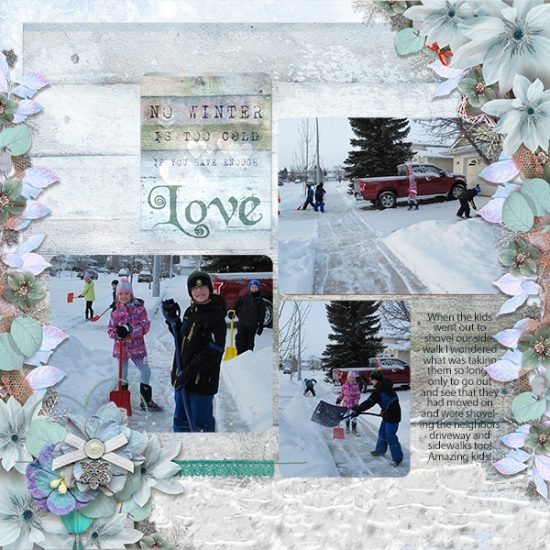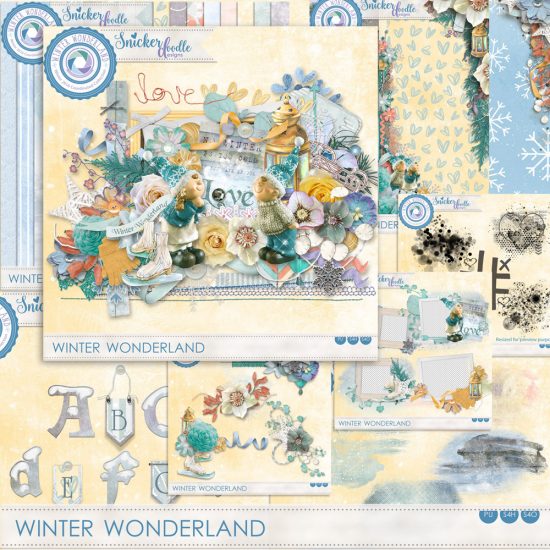 Thank you for stopping by today! I hope you enjoy the new Droplets, and have fun with the Sample!