It's almost Easter. Since Easter is a Christian holiday, have you ever wondered how bunny rabbits and chocolate eggs got into the mix? I did, went searching for answers, and this is some of what I found:
The story of the Easter Bunny is thought to have become common in the 19th century. Rabbits usually give birth to a big litter of babies (called kittens), so they became a symbol of new life. Legend has it that the Easter bunny lays, decorates and hides eggs as they are also a symbol of new life.
Since ancient times rabbits have been associated with spring. It is believed that Anglo-Saxon Goddess of Spring, Eostre had a hare as her companion. The hare symbolizes fertility and rebirth. Later Christians changed the symbol of the hare to the Easter bunny.
The custom of giving eggs at Easter celebrates new life. Christians remember that Jesus, after dying on the cross, rose from the dead. This miracle showed that life could win over death. For Christians, the egg is a symbol of Jesus' resurrection, as when they are cracked open they stand for the empty tomb.
If you are interested in reading more, here is a concise and informative article.
These thoughts were the inspiration for my newest collection, Spirit of Spring. It is bursting with bunnies, chicks, colored Easter eggs, and plenty of flowers and greenery for colorful Easter photos. Kissed by watercolors in vivid reds, purples, teals, and bright yellows of the season, this digital kit is about fun, as well as the "spirit of Easter."
Available now at introductory prices at:
SnickerdoodleDesigns The Digichick theStudio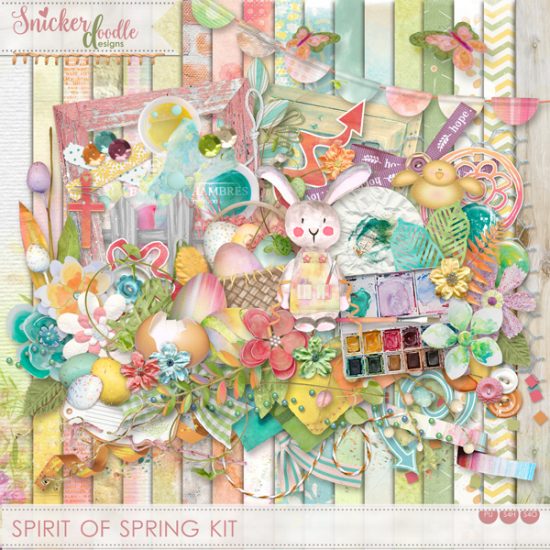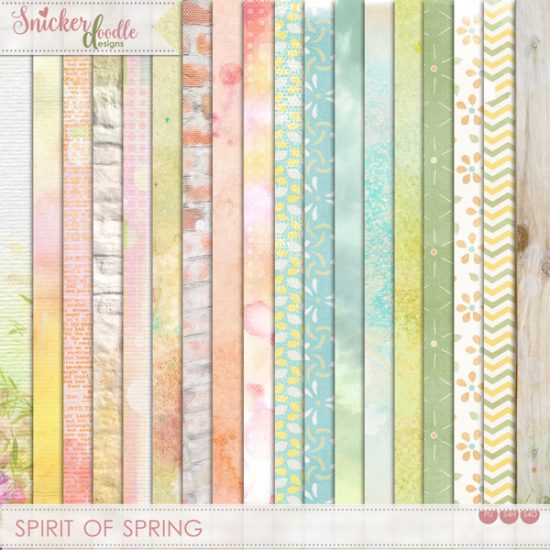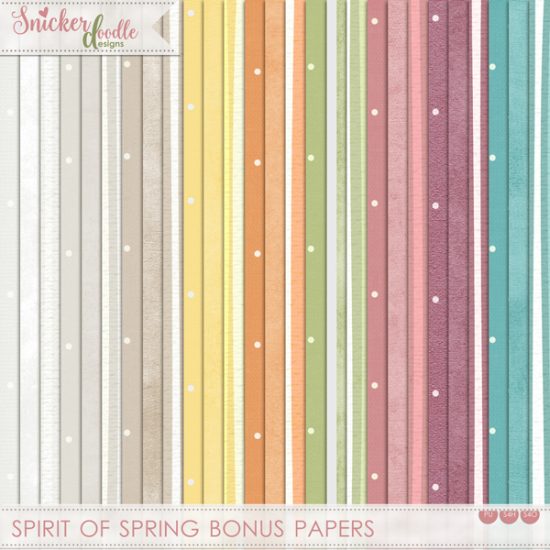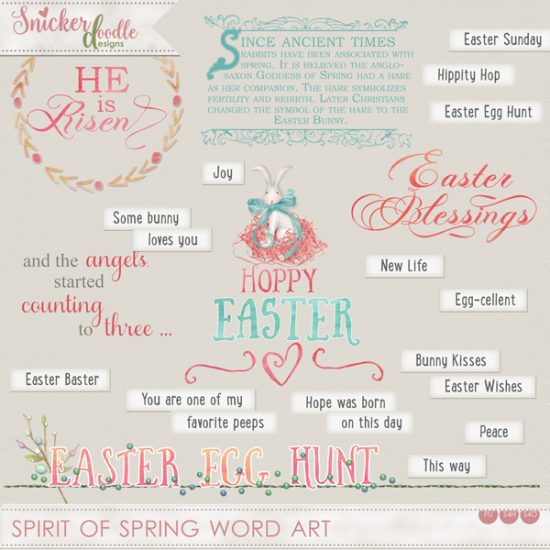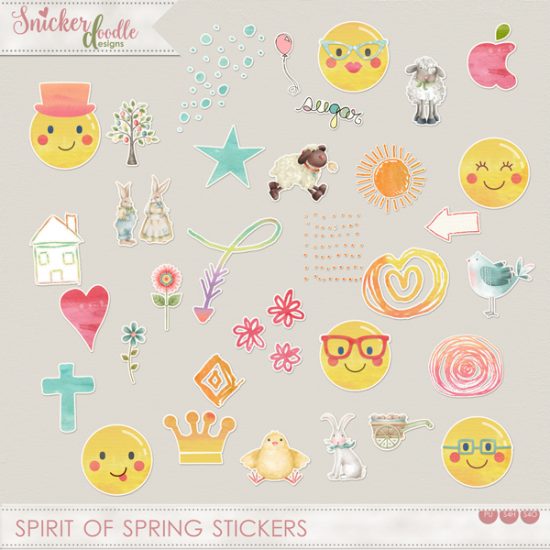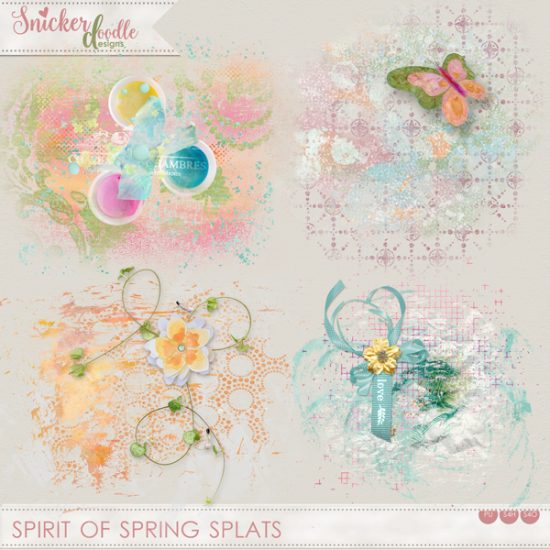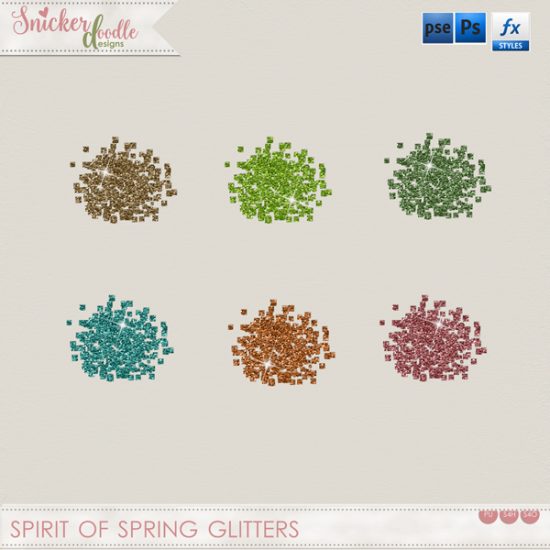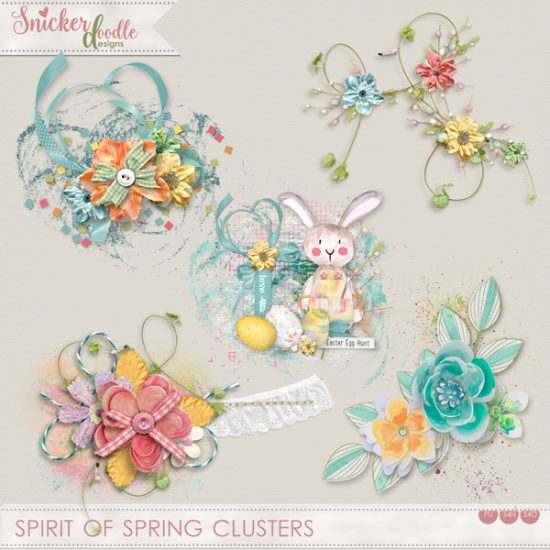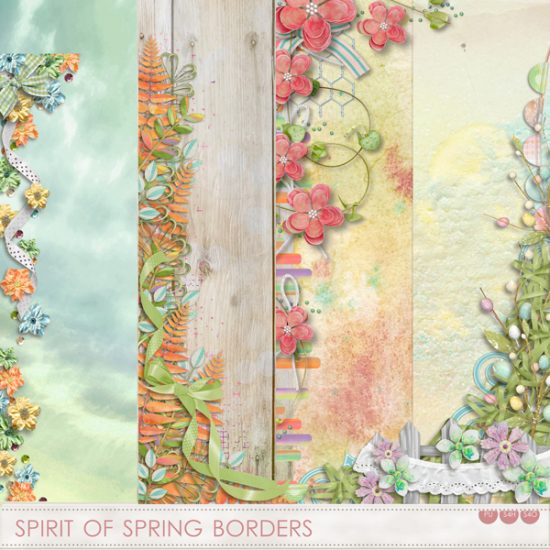 Want to see just a FEW of the gorgeous layouts created using this Collection?
Here's a stunning layout from Heiki!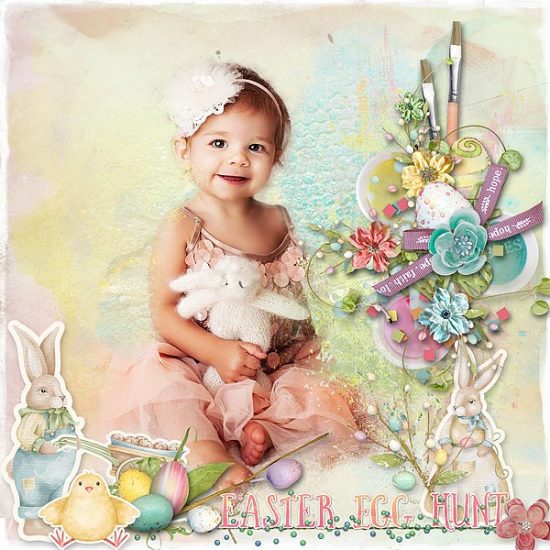 Love this one from Glori!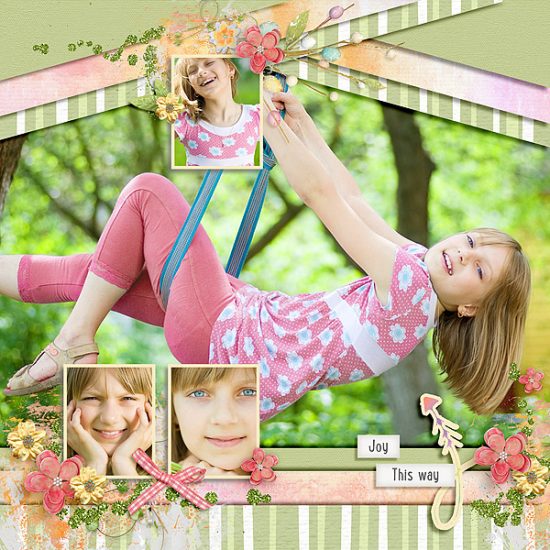 And from zanthia….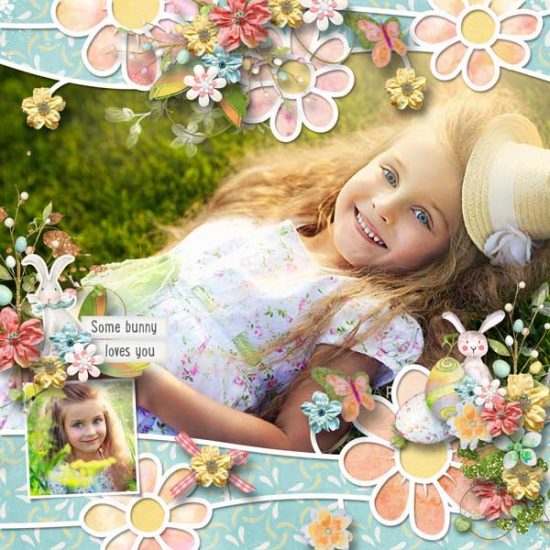 Come back on Monday, where Beatrice will highlight multiple layouts and explain to us just what makes them work! It's a great way to learn from one of the best layout artists around.
Here's a beautiful cluster gift, to help you get started on your Easter pages or projects. Thanks to Renee for creating this for us! Just click on the image below to download.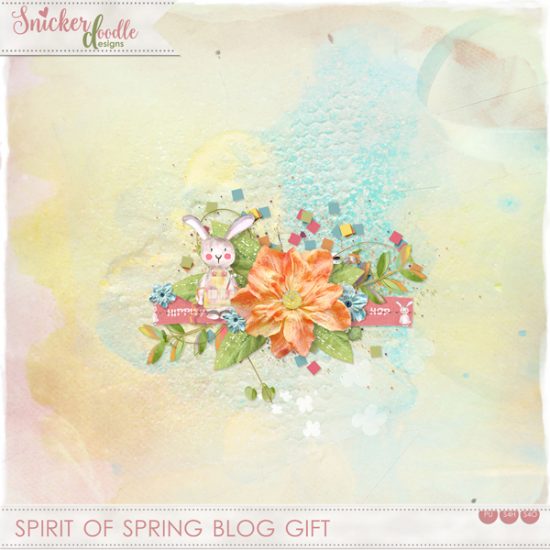 Wishing you a very happy Easter Sunday!