November is a time of reflection; a time to be thankful. This is Me November, the 11th Collection in the This is Me Series, includes all you will need to document this special month. Pumpkins and grapes, squash and fruit are here to grace your table. Colorful fall foliage and beautiful reddish mushrooms can help document your time outdoors. A vintage timepiece helps keep track of time and a camera is included for capturing all the magic of the day.
I hope you have been documenting stories about yourself throughout the year, as well as those special memories with your family.
This is Me November is available (and on sale through November 15th!) at:
Snickerdoodle Designs | Oscraps | Ginger Scraps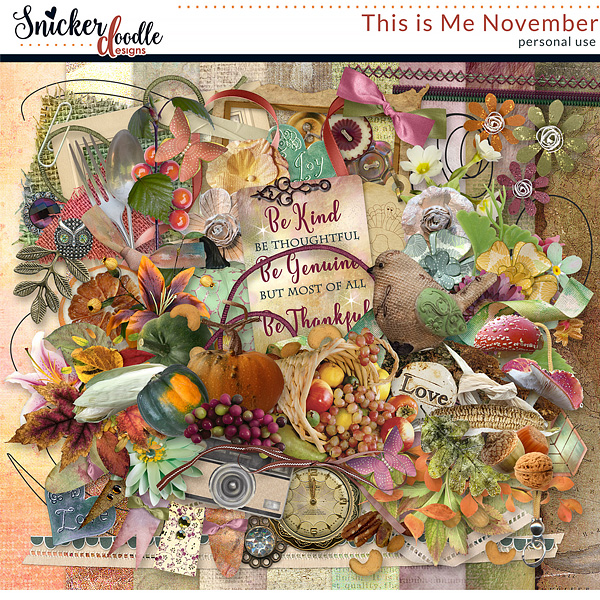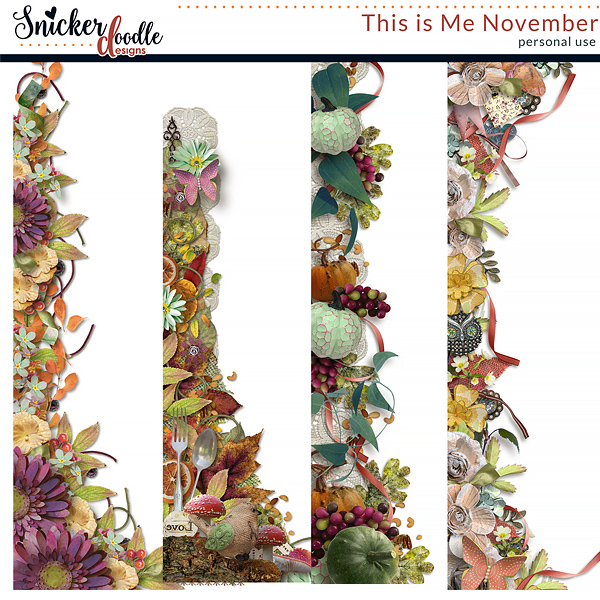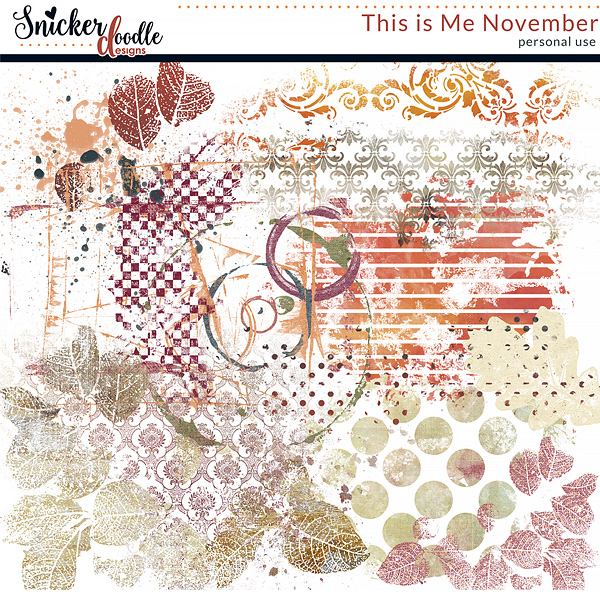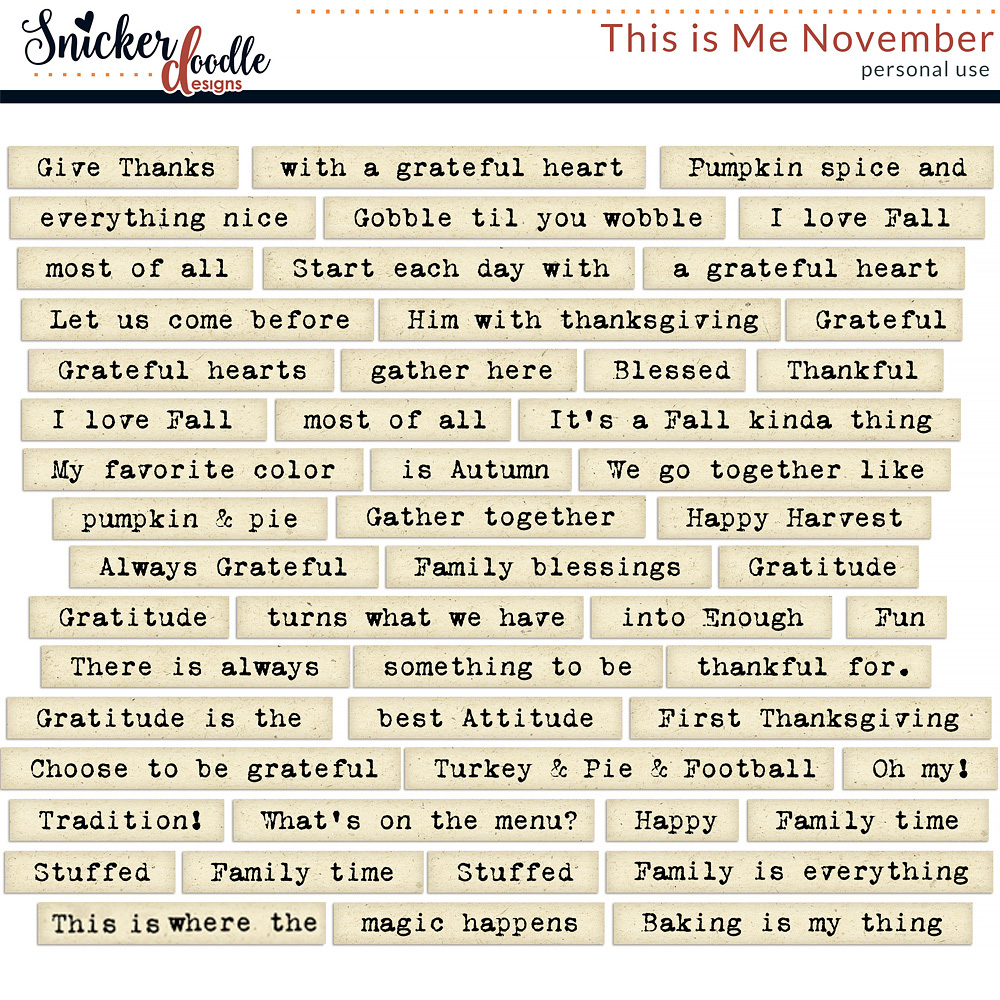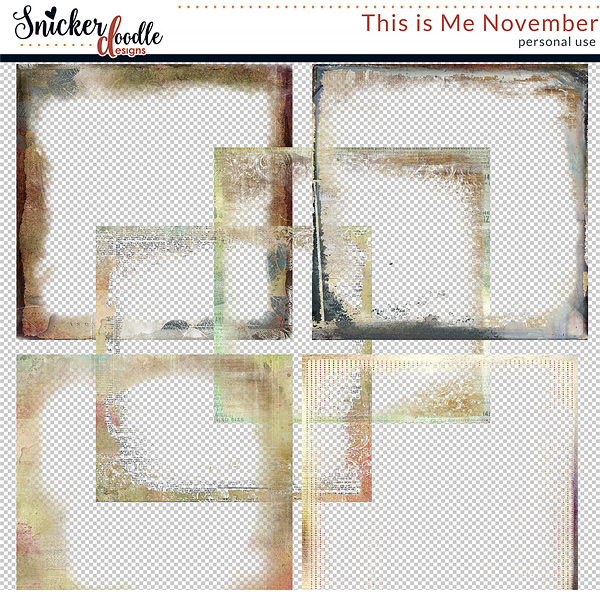 Visit my This is Me November Facebook Album for inspiration!
And you can download this gorgeous freebie, created for you by CTM Rochelle! Just click on the image to download.