This year we are in the middle of a house remodel, so I have absolutely no Christmas decorations up. I really miss it until I see the digital scrapbook pages on Facebook and in-store galleries that show YOUR Christmas decorations, holiday fun, and holiday baking. Well, actually I still miss it, but your images and pages definitely help!
"Trimming the Tree" is a class Christmas collection and is perfect to help you document your decorating fun, your favorite ornaments, or any other holiday or winter event.
"Trimming the Tree" is being offered at a 30-50% discount, now through December 11th at:
Snickerdoodle Designs | Ginger Scraps | Oscraps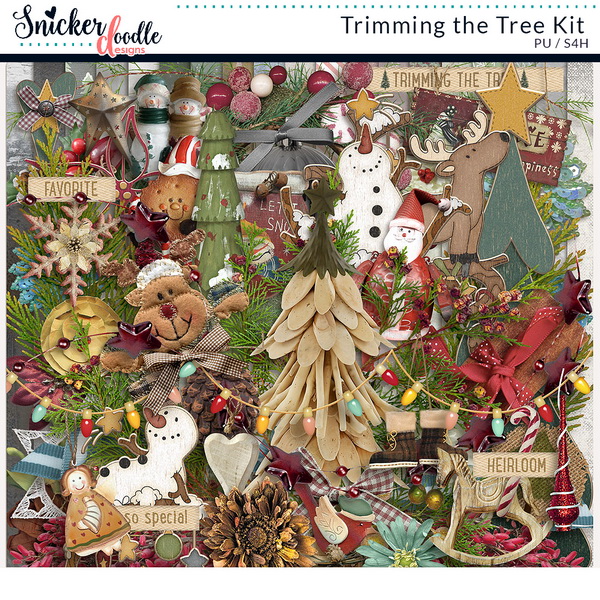 The Collection includes the kit and lots of fun extras to help you get started on your digital projects.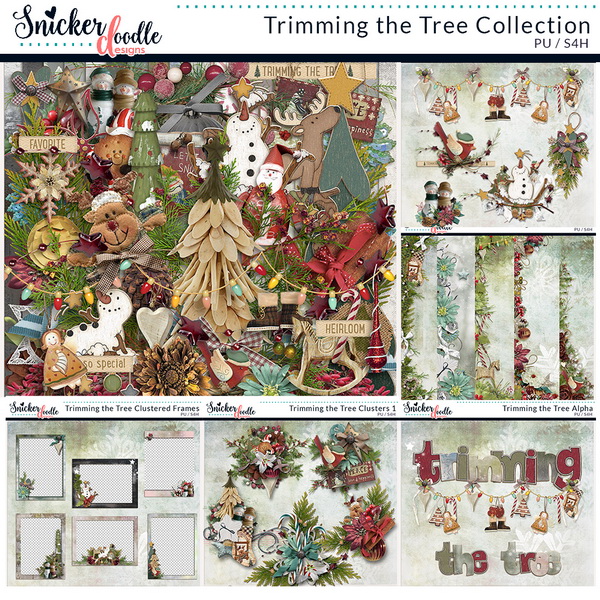 Visit the store and click on the Kit or Collection to see more inspirational layouts, but here are just a few from the Creative Team at Ginger Scraps!
Thank you, Rae, Ella Rose, Michelle, Robin, Susan, and Joanna for sharing your talents!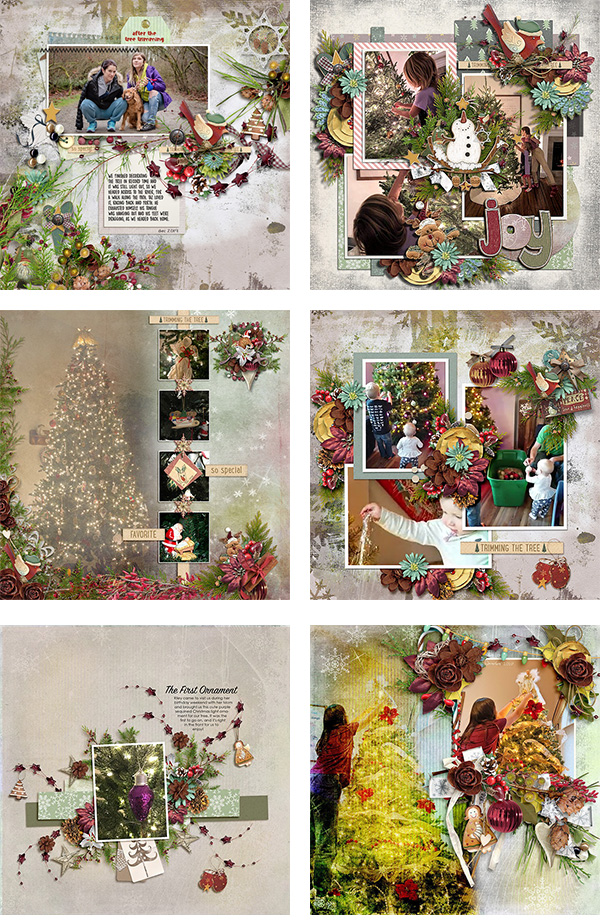 Click on the image below to download this beautiful cluster!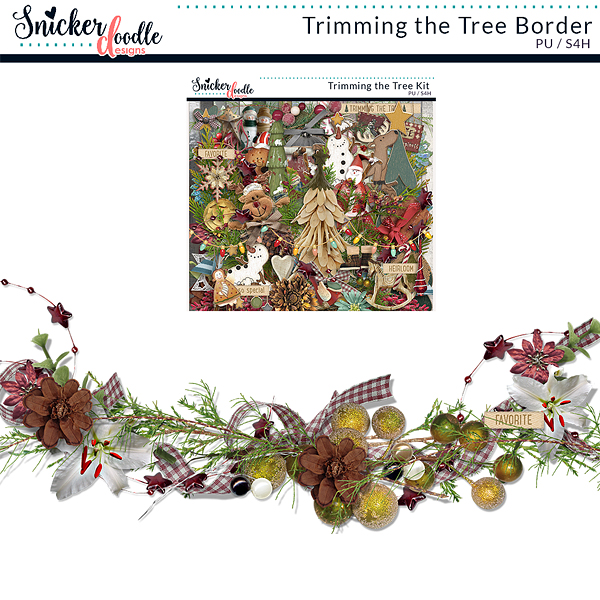 I would love to see your digital projects using this kit! If you post in a gallery, please send a link to me!