We are all unique. We all have something to share, something to pass on to our children, grandchildren, neighbors, friends, whether that be knowledge, wisdom, a skill, or even an attitude. Share your talents with others, and capture those memories for posterity through your scrapbook pages. My newest collection, "Pass it On," is a celebration of the footprint you leave on the lives of those you love.
Pass it On is available at introductory pricing, saving you 30% on the Kit and Extras, or 58% on the entire Collection:
SnickerdoodleDesigns The Digichick theStudio
Here is just a tiny bit of inspiration for you from my Creative Team and that of The Digichick. Come back on Monday when Beatrice will feature more layouts and tell us just exactly why they work so well!
Charne has created a beautiful Border for you using the elements from Pass it On. Click on the image to download!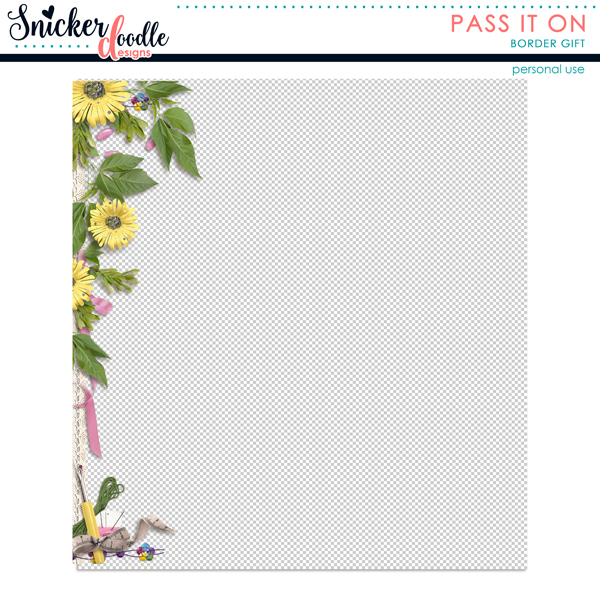 Hope to see you here on Monday!