When I hear the word "hoopla," I conjure up images of wild and crazy fun! My classic collection, Holiday Hoopla, (a collaboration with retired designer Kimberkatt) is full of just that! It is a kit about wonderment, joy, and the magic of believing. Filled with merriment and mirth, Holiday Hoopla provides all that you need to create delight scrapbook pages or Christmas projects. In the kit, you will find five delightful elves, cookies and milk for Santa, presents, and toys for all the good little girls and boys! Trees and lights, pine and berries, everything about this collection is holly, jolly, and merry! And this year, I created all brand, spankin' new Extra Packs! There are new borders and clusters to help make your projects go together quickly. There are painted edges to add to either patterned or solid papers; Accents to blend into your papers or place behind photos, frames, clusters, and a Journal Pack with word art graphics and pieces to use for journaling.
If you already own Holiday Hoopla, I've packaged up all of the new extras in a value-priced bundle for you!
If you don't own this collection, there is a value-priced bundle for you, including the kit!
Find this fun collection on sale through December 16th at:
Snickerdoodle Designs | Oscraps | Ginger Scraps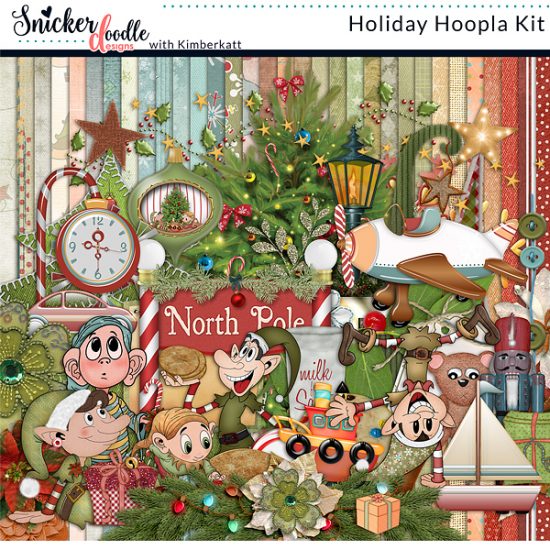 And here's a peek at all of the NEW Extras!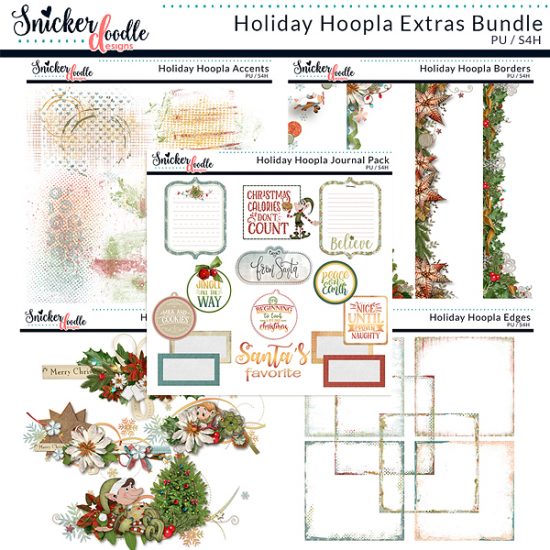 And who doesn't like inspiration?
Thanks go to the following ladies for sharing their talents with us: Annemarie, Bernie, Cherry, Jennifer, Kabra, LaShawn, Linda, and Michelle.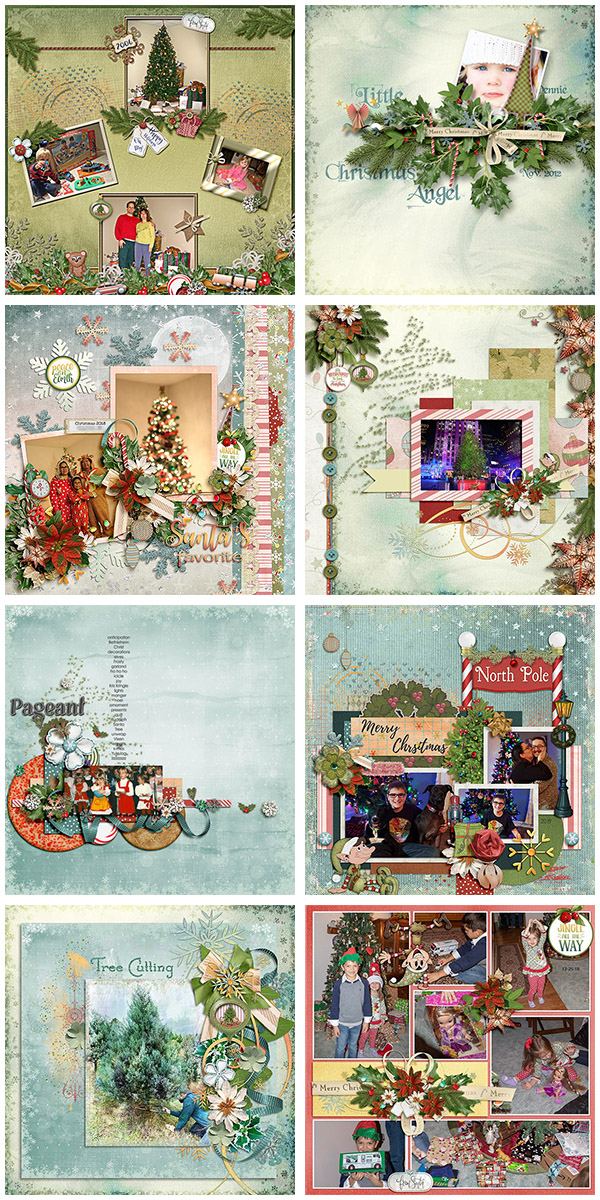 And here is a freebie cluster to help you get started on your own pages!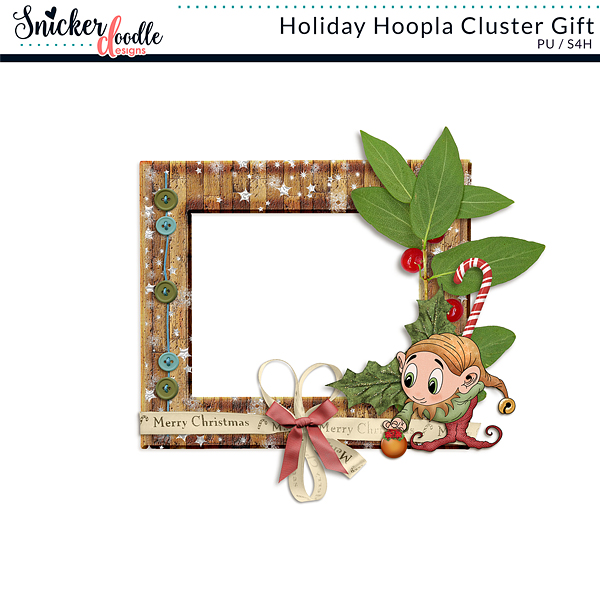 Thanks for stopping by today!