Black Friday is coming! That means lots of deals, sales, and promotions! And THAT means more digital supplies in our stashes, more kits to use – if we can find them! Now is a GREAT time to put an organizational system in place if you don't already have one, or to evaluate what you do have to see if it is working for you.
One of my Black Friday Deals is a 30% savings on my "Let's Get Organized with ACDSee" course. Now through Nov 27th, you can purchase it for $19 instead of $29.
Here is what some class members are saying about the course:
"I discovered another benefit of organizing/tagging all of my digi-kits… it's coming across elements/kits you forgot about!" – Denny Furman
"I LOVE this class and I have not even made it all the way through yet!" – Elaine Den Hoed
I just watched the training, and it convinced me to buy the product (ACDSee). It is great to actually see how you can use it to organize digi kits before spending the money on the program. I can't WAIT to get organized!" – Sherry Phelps
If you don't have the ACDSee software,*you can take advantage of the ACDSee Black Friday sale. Upgrades are $29.95, and a brand new purchase is $39.95 instead of $59.99.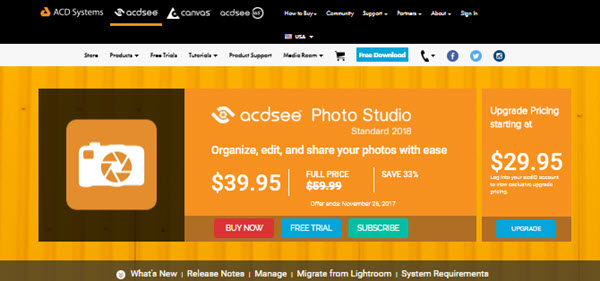 "Getting Organized with ACDSee" is a recorded course with Forever Access, so even though Black Friday shopping may be keeping you busy this weekend, don't worry! You can watch this course whenever you are ready!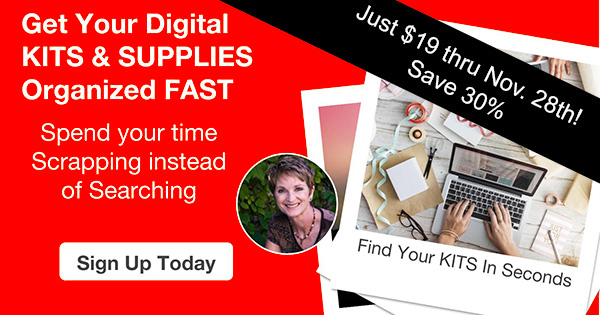 This course also included an invitation to a private Facebook Group, where you can ask questions and get help as needed, both by me and other class members! Come on and join in the fun!
*Sponsored link to ACDSee included so you can easily find the software that you need for this course.