Another Way to Use Solid Digital Scrapbook Papers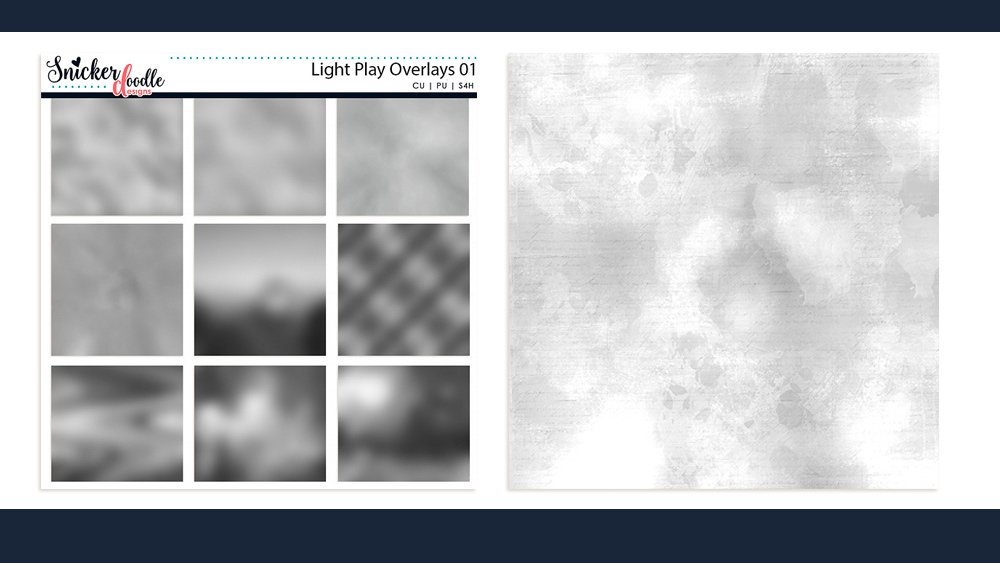 Many digital scrapbooking kits come with Solid papers, and there are so many uses for them!
Have you ever wanted to use a Solid paper as a base for a digital scrapbooking page, but wanted to add "just a little something" to the Solid? My Light Play Overlays and a simple Blend Mode can help.
Available at Karen Schulz Designs | Ginger Scraps | Oscraps
Here is a yellow Solid Cardstock:
By adding Light Play Overlays 04, and changing the Blend Mode to Soft Light, we can get a Solid with some subtle color variation. (Add a slight Levels adjustment if you want the Solid to be darker.)
This works with papers, other than Solids as well. This is a Paper that is included in a kit I am working on (Love My Dog).
For this paper, I added Light Play Overlay #9 and changed the Blend Mode to Hard Light. If you find the brightness too intense for you, lower the opacity of the adjustment layer.
It's that simple to change the look of a Solid paper using Light Play Overlays, and it's a great way to expand the use of your digital scrapbook supplies.
Experiment and see what you can come up with!
Karen Schulz
KarenSchulz.net
---