The Life of Riley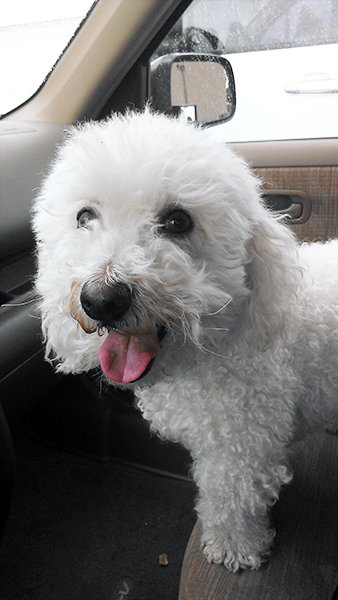 Almost 17 years ago to the day, we brought home a sweet 3-month-old Bichon puppy. My husband had recently retired, and so I named the puppy, Riley, since he would be "living the life of Riley" with my husband, while I was still working.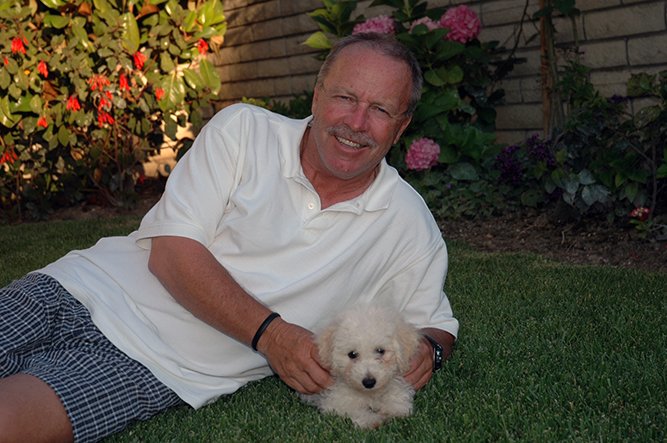 We had forgotten how much work puppies were. But we took on the task for this little cutie. We soon found Riley to be very smart, although stubborn. We took him to Obedience School, and he learned the basics. But the bottom line is if he doesn't want to do something he doesn't do it. And, you know, he has us wrapped around his little paws, so what is his motivation?
We soon found out that Riley loves to be outside. He especially loves going camping with us. Well, our type of camping…the sun feels just as good on a comfy couch as it does outside in the dirt or grass.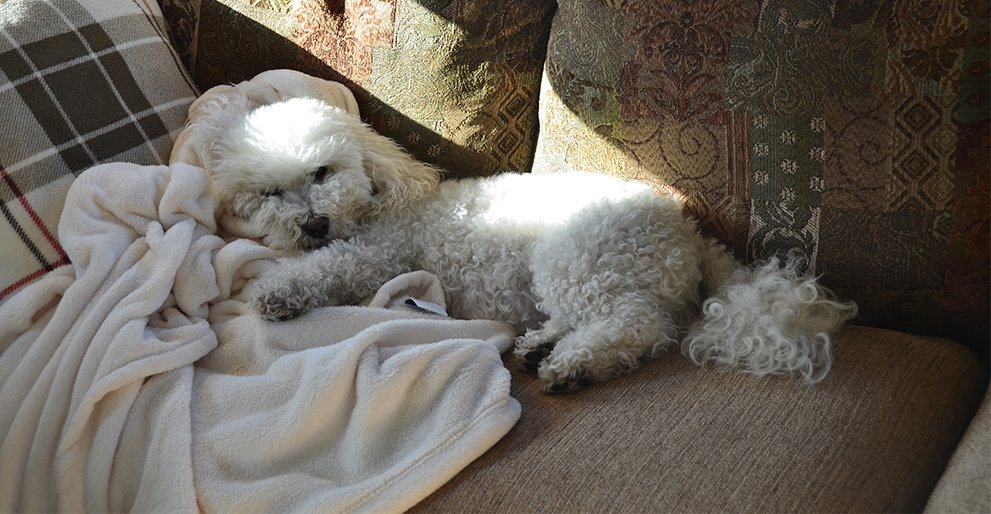 He has proven himself to be a great Protector too. Those (cute little) squirrels don't have a chance when he's around. He sniffs out all of their hiding places.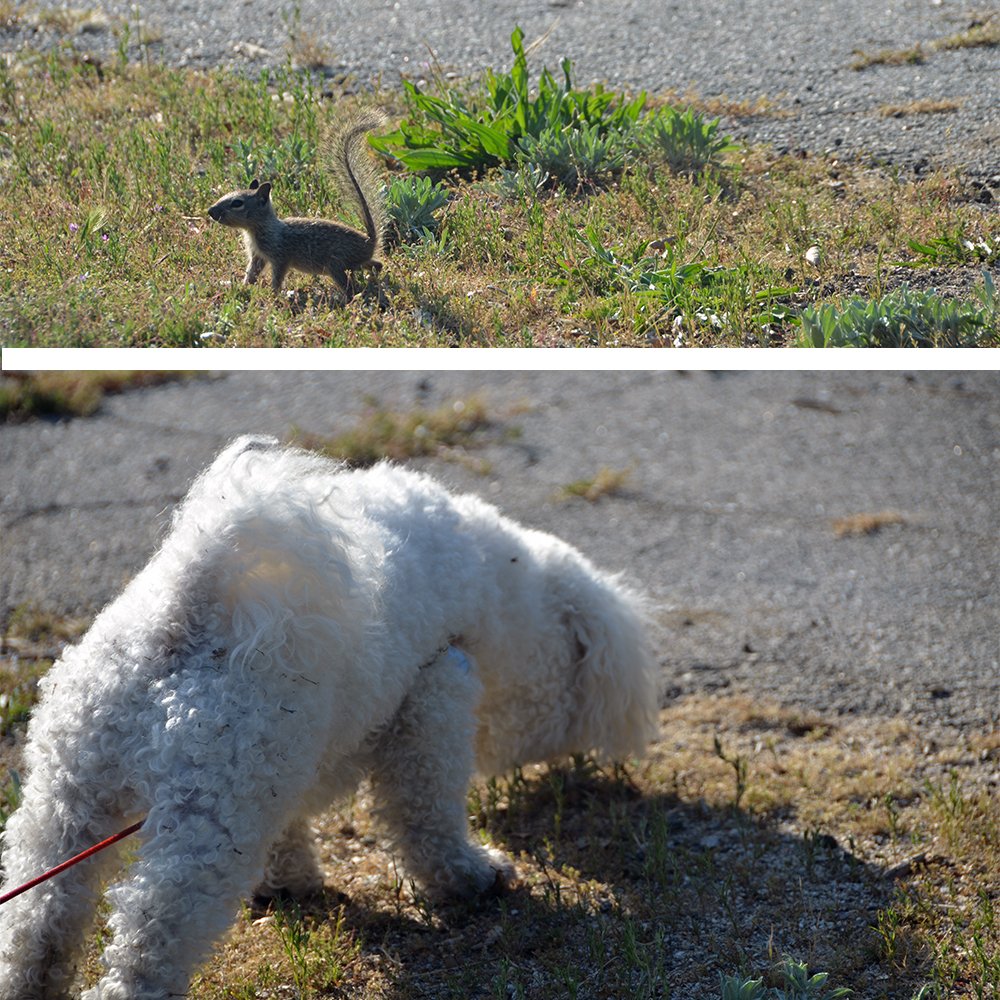 We also discovered that Riley has a sweet tooth. One Christmas I had a pound box of See's chocolates gift wrapped and under the Christmas tree. (I know. What was I thinking?)
Rick and I had gone out for the evening. When we got home, Riley met us at the top of the stairs. Well, actually he was standing there and when we started upstairs, he ran away. That was a dead giveaway. He had been doing something he knew he shouldn't have been doing.
We went upstairs and this is what greeted us….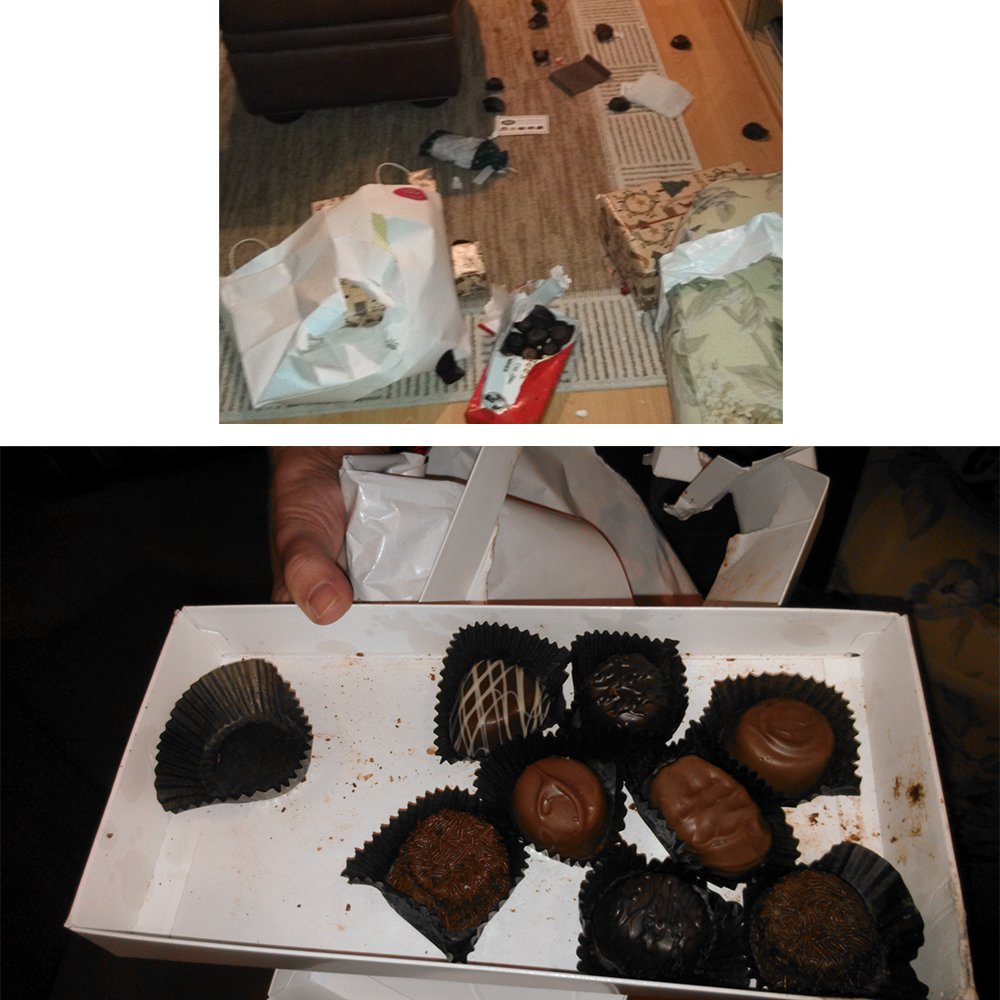 How many pieces of candy are in a pound box of See's candy? I definitely know it's more than 8.
When I picked up the box and looked at Riley, he took off running into the next room. I followed him to see where he was going. He ran into the guest room, where he promptly attempted to pick up a piece of candy that he had "hidden" in the corner for later.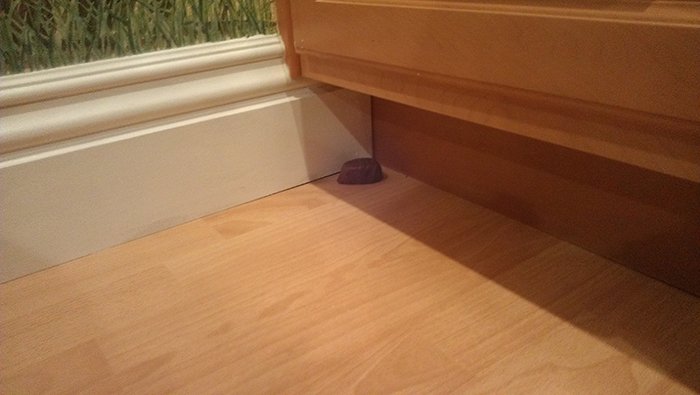 Once I picked that piece up, he hurried over to get another piece behind the door. What a stinker. I picked that one up, and he raced into a second room. This went on until we had retrieved 5 pieces of candy. He had apparently eaten the rest. We never did find any more hidden anyway.
We called the Vet, knowing chocolate isn't good for dogs. We were advised to just watch him and if he got really active to give him Benadryl, and if that didn't calm him down to bring him into the office. Interestingly enough, we were told that he probably would only be sleepy that evening but be "wired" or hyperactive the next day. And that turned out to be true. All turned out okay though. He was fine. But the experience didn't cause him to give up his love for sweets.
As cute as Riley was as a puppy, he is equally cute all grown up. Bichons just have that adorable face and sweet "smile."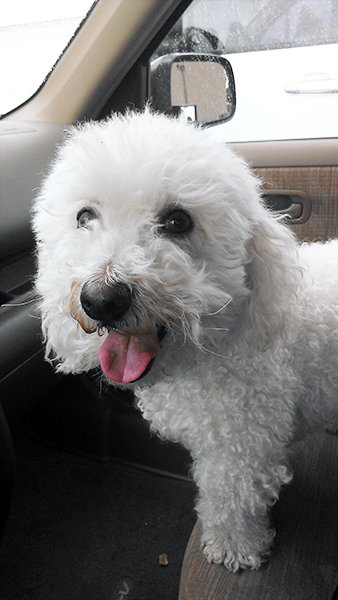 In 2014 we adopted a second Bichon, Stella, and Riley turned out to be a great Big Brother. Even though they both have their own beds, Riley always crawls into Stella's bed, just to be close to her. Or if they are resting on the couch, Riley has to be right there with Stella.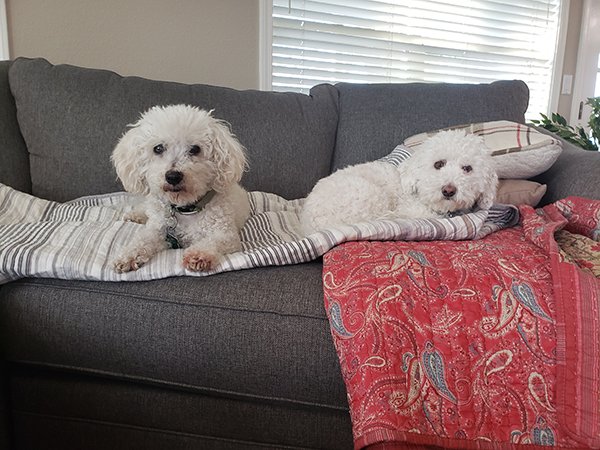 The thing about dogs though, is they don't live as long as we do. Over the past year, Riley's quality of life has deteriorated to the point where it just isn't humane or kind to keep him with us just because we want him here.
We've made the difficult decision to send him on his way, to his next adventure. As of yesterday afternoon, he started running full speed, instead of limping along because of his arthritis. He is now able to see and hear, rather than feel alone because his senses have failed him. And his mind is now sharp. Instead of getting lost in the kitchen, he is looking for all of his friends, and they will run and jump and play together like they used to. And, if I know Riley, he's probably looking for the dogs we've previously owned to compare notes. "They used to put a few little table scraps in my dry dog food. Did they ever do that for you?….They didn't? Oh….. I'm sorry. They must have loved me the most."
---