Add an Artsy Look to Your Digital Scrapbook Page Edges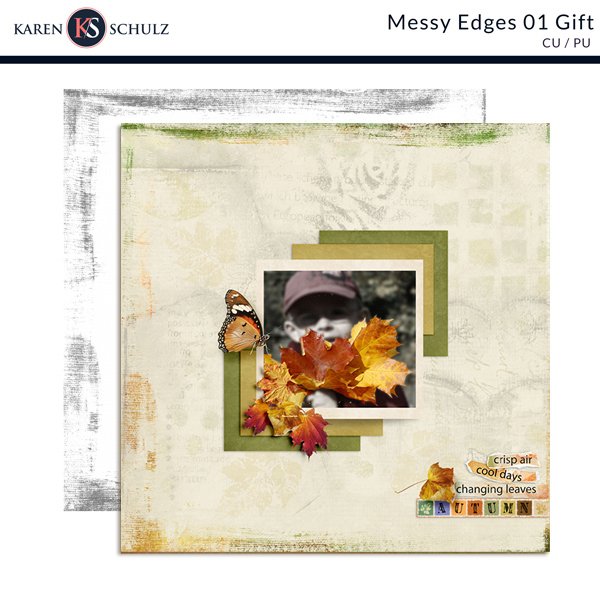 Add an organic and artsy look for all of your digital scrapbook pages with the addition of a Messy Edge by Karen Schulz Designs. Place a Messy Edge on a layer above your background paper. Clip a coordinating paper to the Edge, colorize it, apply a style, or experiment with Blend Modes to add that WOW factor to your page. Messy Edges instantly add interest to your page and give it a finished look. They can be easily resized to suit your other needs. Try them out as bookmarks, journal cards, tags, or even photos.
Available at:
Karen Schulz Designs | Oscraps | Gingerscraps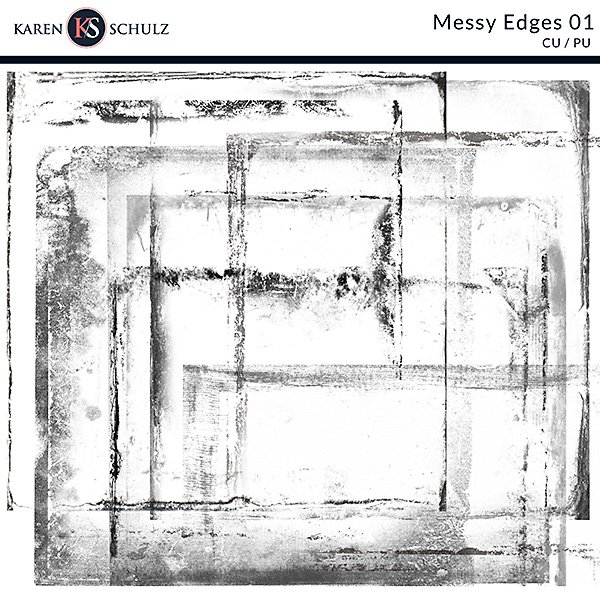 Head over to your favorite store where you can find my products (see links above) to download this FREE sample gift to experiment with.
In this layout, a paper was clipped to the messy edge and then placed on a background paper. This is a super easy and FAST way to add interest to your background paper.
Give it a try yourself and see how you can up your scrapbooking game in just a few seconds!
Credits:
Kit: Playful Autumn by Karen Schulz and Linda Cumberland
Layout: CT Cathy
---