Create a Unique Gift in an Hour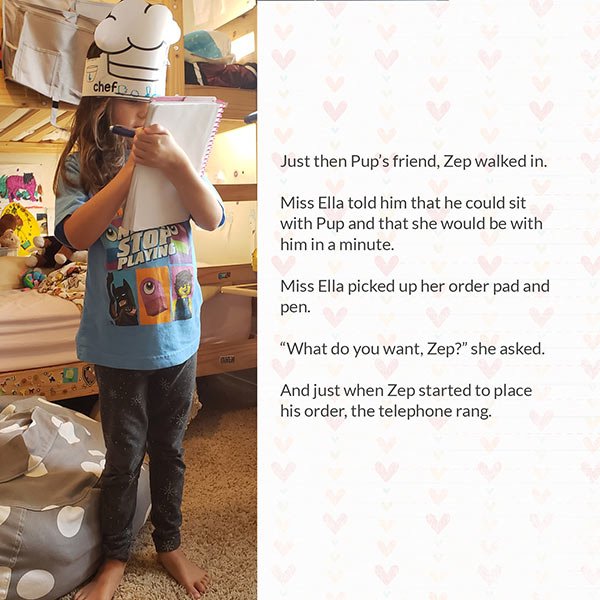 It's hard for me to select gifts for our grandchildren. I'm not always sure exactly what their interests are now (today!) or if they already have that "special something" that I chose for them. I find this especially true when I am looking for something for the younger ones. They have plenty of toys to play with and I don't want to give them gift cards, which the older grandchildren would appreciate and enjoy.
Last week I did an Internet search with the terms: What to gift a child who has everything. This is not to say that Owen and Ella (6 and 5 year old grandchildren) have everything. But I thought it was a good place to find some unique ideas. And I did find some.
If you find yourself in my position, 13 Non-Toy Gift Ideas for Kids Who Already Have Everything, or 25 Gift Ideas for the Kid Who has Everything, might be helpful for you.
But chances are, if you are reading this, you are a Photoshop user and you create scrapbook pages or albums, so I have another gift option for you to consider.
Last weekend, Ella asked me to play "restaurant" with her. When I agreed, she asked, or rather told me, "You be the voice of the animals." So, okay, then, I will do that. Ella provided the direction and narrative of the restaurant playtime, and I … well, as I had been told, was the voice of the animals.
First of all, we needed tables in our restaurant, so Ella went off to find something we could use, while I found a "tablecloth" for the table. About 10 minutes into our play, it occurred to me that the story Ella was creating through her play could be turned into a super cute book for her.
I picked up a paper and pen and started recording what she was doing and saying. When I got home, I created a very simple book and uploaded it to Shutterfly. I can't wait to get the book and give it to her!
If you find yourself wondering what to give your child or grandchild, consider turning their playtime into a storybook. It doesn't take much time and it's a great way to document a sweet playdate or memory.
If you are interested in viewing the entire book, you can view it with this Shutterfly link.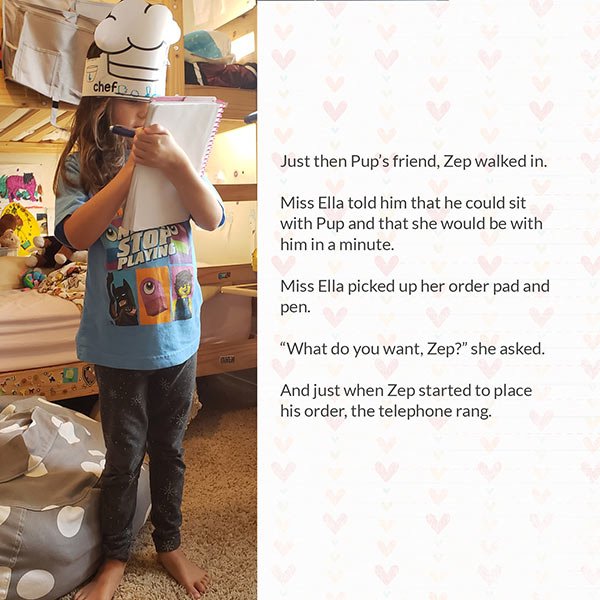 If you decide to create a storybook, please share on Facebook or leave a Comment here.
---