Do You Have a Story to Tell?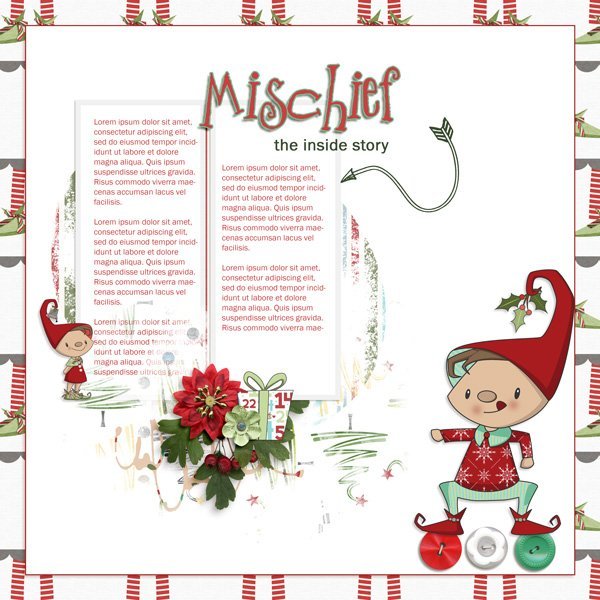 Do you have a story to tell, memories to share?
Do you wonder if the stories you have told will be forgotten, or misremembered?
The only way to be sure that your story is told, related accurately, and lives on after you do, is to write your stories down.
As digital scrapbookers, we create scrapbook pages to highlight our photos. We add embellishments and pretty papers and employ various digital techniques to create beautiful scrapbook pages.
However, there are many reasons why we might not have a photo to include on a scrapbook page. Maybe our memory is of something from our childhood, and our parents didn't take a picture of it. Maybe our memory is from when we are older and have our own camera, but didn't have it with us at the "right time" or had the dreaded dead battery.
Do we document those memories anyway or just ignore them because we have no photo? Do you?
Photo-less scrapbook pages can be as creative as pages with a photo. Here are just a few ideas to incorporate on a photo-less page:
Poems, sayings, quotes
Songs
Word Art / Word Strips
Big titles
Pocket cards
Paper strips or bits
Digital stamps
Papers that set the tone for the story
Varied fonts for creative journaling
I've created some Story-Focused Templates specifically designed to help, when your story will be the focus on your digital scrapbook page.
Of course, the Story-Focused Templates can be used with photos as well, expanding their versatility.
The Story-Focused Templates come in PSD, TIFF, PNG, and Droplet format (Droplet format is for users of PSE V15 and above).
Dont' miss out on Introductory Pricing at:
Karen Schulz Designs | Oscraps |Gingerscraps

I hope you find these templates helpful. I look forward to reading some of your stories!
Please share in the Karen Schulz Designs Facebook Group!

---