Grandparents and Adult Grandchildren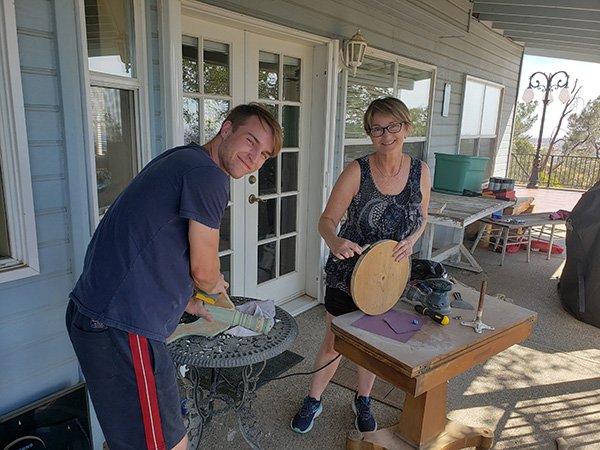 [et_pb_section][et_pb_row][et_pb_column type="4_4″][et_pb_text]
This week my husband and I had the joy of a week-long visit from our oldest grandson, Tyler, who is 19 years old. It was his first visit to us on his own, without our daughter (his mom), his dad, and sister. It felt like the beginning of a new relationship, one with Tyler as an adult. That's hard to write, much less think of, since we were there when he was born, and it doesn't seem THAT long ago.
Tyler left this morning, and before I began to write this story I googled "grandparents and adult grandchildren." I came across an article entitled Grandparent and Adult Grandchildren Relationships Beneficial. It reinforced everything I am thinking and feeling today. This relationship is special. It's mentally and emotionally healthy and very rewarding.
And Fun. It was just plain fun to have Tyler here. We cooked breakfast together, my husband, Rick, and Tyler had guy time with ax-throwing competitions. We took Tyler to Yosemite for his first-ever first there, and Rick and Tyler visited the Castle Air Museum. We're all fans of Survivor, so in the evening we watched one of the older seasons. It was fun to see how different the show is now from how it was 15 years ago. And it was fun to watch it with Tyler.
One of my favorite moments, though, occurred when I was outside preparing a piano stool for refinishing and Tyler asked if he could help. It was a small piece and only took about 30 minutes. I found myself wishing I had chosen to start on a larger project, so that time together would have lasted longer.
I had to smile when Tyler said, "You really know your way around these tools, Grandma," I think he was surprised.
When Tyler gets home he's going to check his calendar and schedule a time when he can come back again. On his own. I hope it's soon.
[/et_pb_text][/et_pb_column][/et_pb_row][/et_pb_section]
---