Highboy Make-Over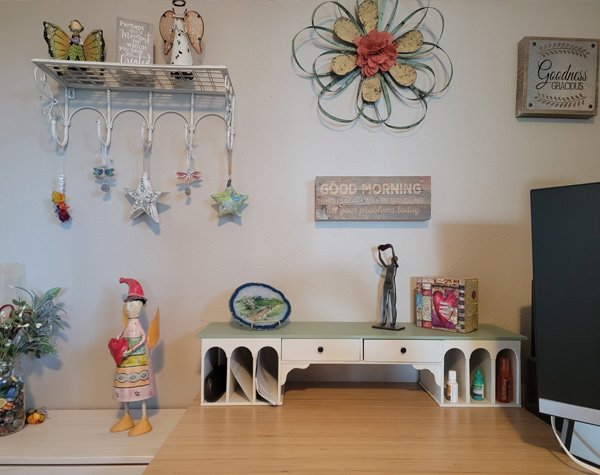 One of the things I love about where we currently live is that there is an abundance of antique furniture for free or for sale (typically at very low prices). I'm not sure why it's so different here than where we used to live, in Southern California, but it is.
Although I love it, it is a problem for me. I see an antique, unloved, piece of furniture or an unusual-looking drawer or even wire coils from old stuffed chairs and I'm drawn to them. I might not know, immediately, what I will do with a piece, but some just call my name and I have to have them. When I make a particularly great "score," I share my excitement with you by posting a photo of my find on Facebook.
Sometimes a furniture restoration is beyond my skill level or the piece is too damaged to be restored without spending more money on it than I'm willing to spend. That was the case with a highboy that I picked up several months ago. The piece would have been beautiful new, but it is so sad in its current condition. The laminate is peeling and chipping in many areas and some of the sides have missing or broken pieces. The beautiful, curved legs have been sawed off, and 4″ screws have been used to secure the top to the bottom, resulting in big holes and unsightliness of the beautiful trim. This once-stately piece was sitting in a dusty garage, being ignored by all but the spiders and bugs.
With all of the damage that this piece had, I decided the best thing for me to do was repurpose, rather than restore it. I removed the drawers from the piece before taking a photo, but the one drawer that is left is actually a writing area or small desk. When the drawer is pulled out, the drawer facing lays down and there is a desk organization component inside.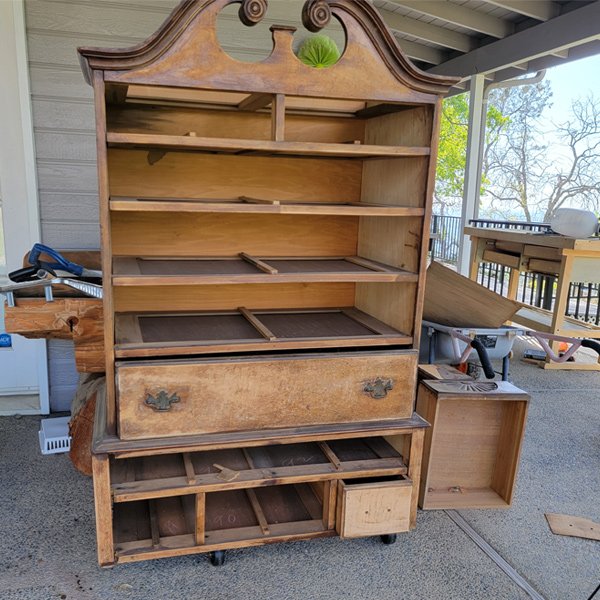 Unfortunately, I removed the organizational component before I realized I hadn't taken a photo of the open drawer, but here is the unit on my kitchen counter, ready to be worked on.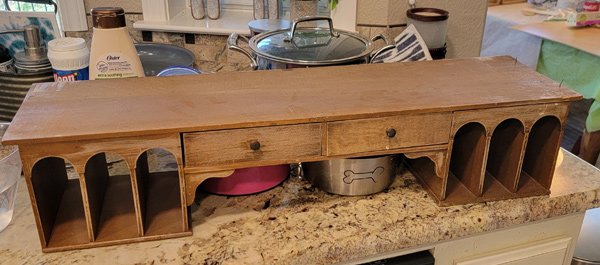 While the laminate wasn't in good condition, at least it was only chipped in a few places. After filling the areas with wood filler, then sanding, and giving the piece a nice cleaning, I simply painted it, and it was ready to serve as an organizational piece for my desk.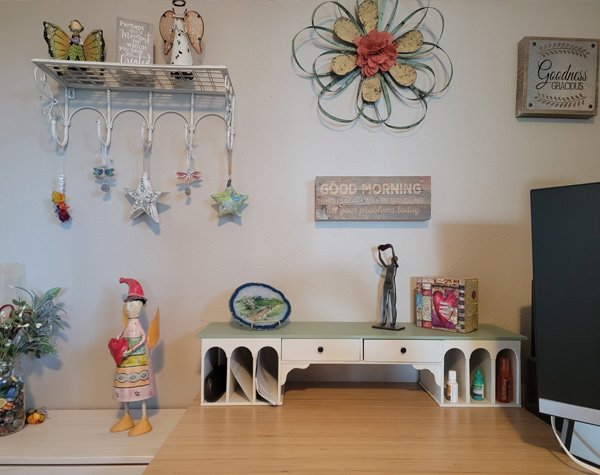 This was the easy part. The rest of the piece required a lot of rebuilding, re-securing, and re-imagining. I'm working on it!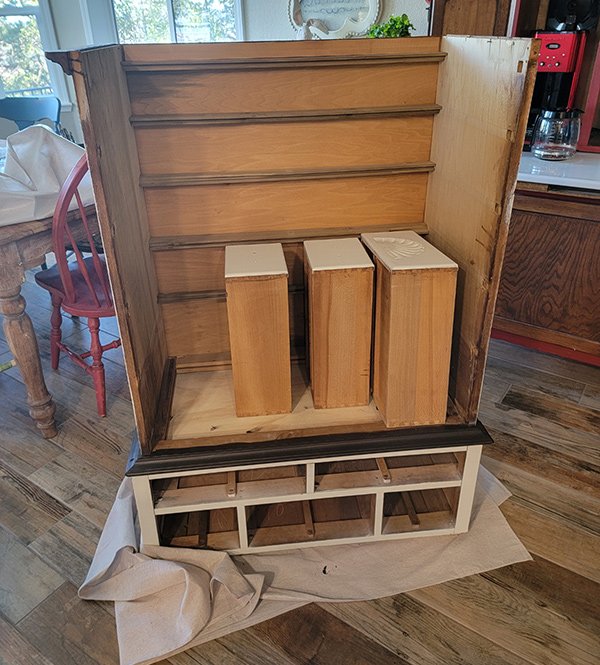 ---