Paint Spatters for Your Digital Projects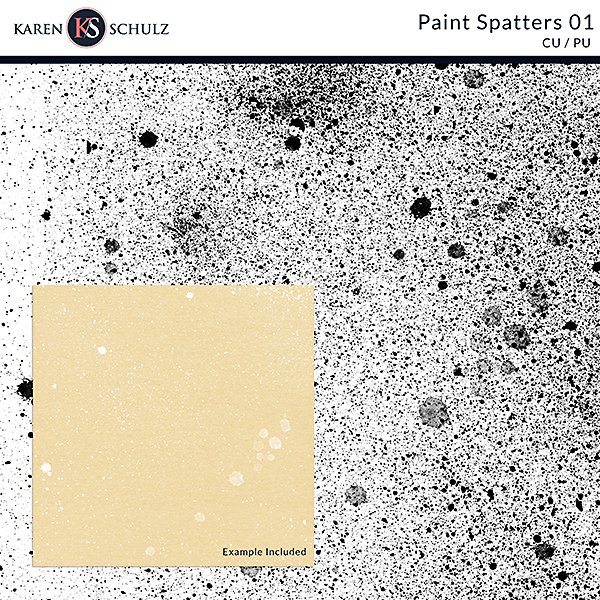 As I have been working on Easter projects, both digital and hands-on, I needed some fun paint spatters. So with paintbrush and paint in hand, I set out to create some. I've digitized them so you, too, can use them in your own projects.
Paint Spatters 01 come in 12 X 12 overlays, so you can use them on a background, or clip them to an element if you prefer. I've also included all 14 overlays in one TIFF file. Expand the use of this product when you combine spatters, by turning on and off layers in the TIFF file. No matter what your scrapbooking style is, paint spatters add so much character to a page.
Here are a few ways to use this product:
Place a Paint Spatter overlay above a background paper or solid color layer, or clip it to text or a digital element. Change the Blend Mode of the Paint Spatter until you find an effect that you like. For additional effects, play with the Opacity of the Paint Spatter too. (Need help with Blend Modes? What are Blend Modes in Photoshop?)
Apply a color to the Paint Spatter, using your favorite method. (Need help? How to Color Black Stamps)
Find Paint Spatters 01 at: Karen Schulz Designs | Oscraps | GingerScraps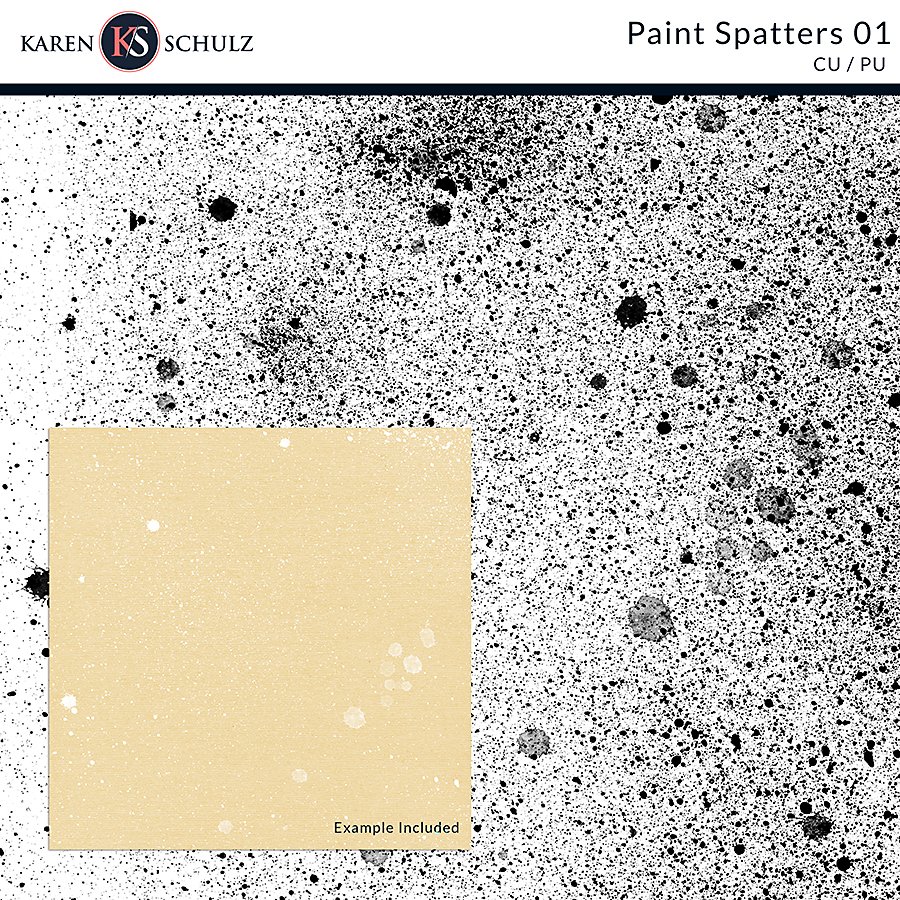 ---