Ready To Explore?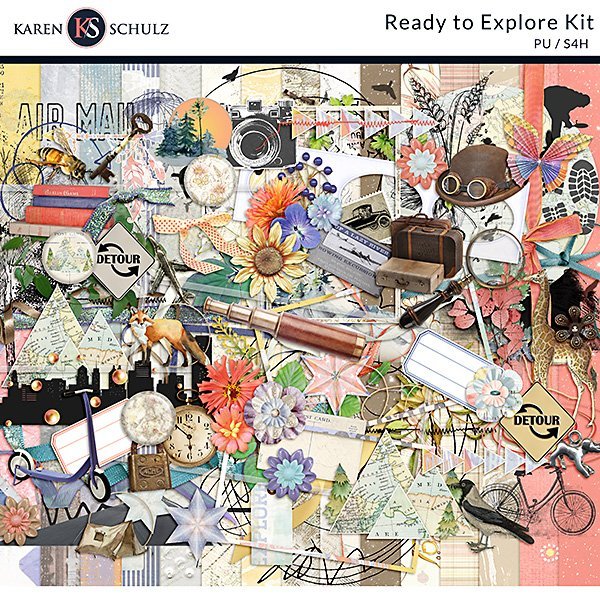 I recently was able to do some traveling, after being home for quite a while (think Covid). Being able to go places and see new things just increased my desire to explore even more. This served as my inspiration for "Ready to Explore."
Ready To Explore is a digital scrapbooking collection by Karen Schulz created from the desire to see more of the world. Whether you are visiting new cities, exploring nearby roads, hiking up a mountain, or running along a beach, use Ready To Explore for your forays into the world around you. As you document your discoveries in this delightfully inspiring scrapbooking collection, you will see that "exploring" can be as close as your own backyard.
Available at:
Karen Schulz Designs | Oscraps | Gingerscraps | MyMemories
Choose the Collection to add even more options for your digital projects. Clusters and Borders are great page starters. Word Art helps express your thoughts easily, and Graffiti acts as an awesome base for clusters, word art, or can also act as a photo mat.
Be sure to visit any of my stores to find this sweet cluster available for you… FREE!
Here is some inspiration from my creative team, that of Gingerscraps and Oscraps. They are truly such talented ladies!
I would LOVE to see what you do with this collection. Join us in my Facebook Group and share your work. You never know when you will be an inspiration for others.
---