Thrift Shopping at its Best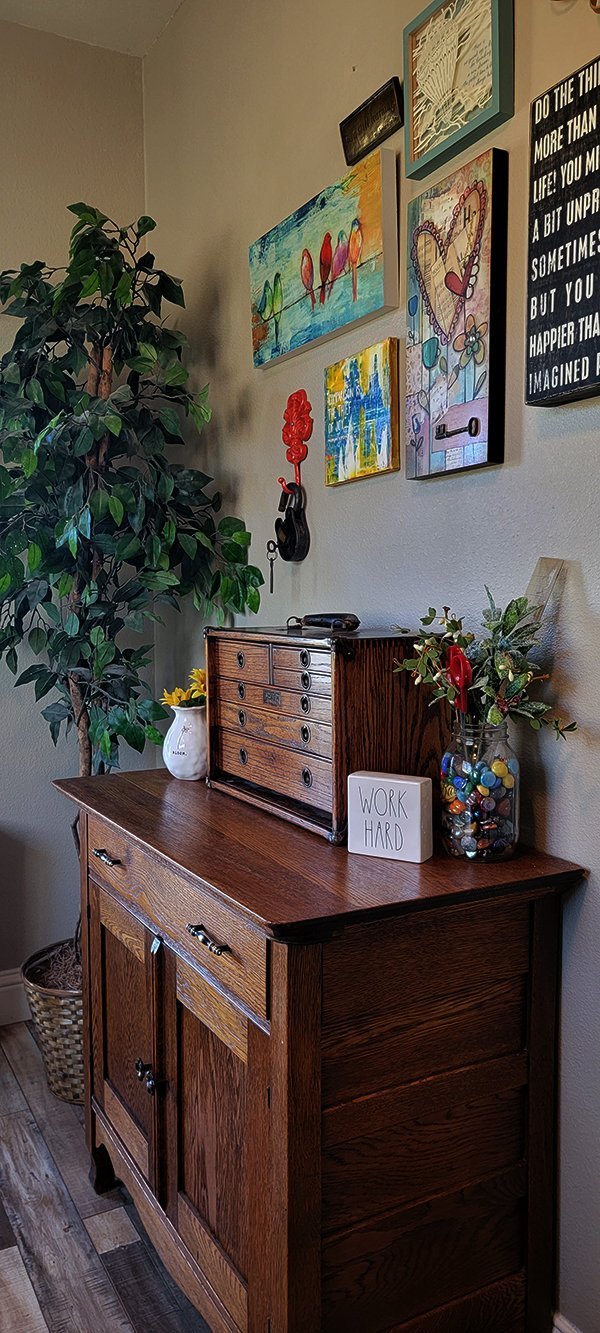 I love to go to flea markets, where I often find unusual pieces that I can repurpose and to which I can give new life. But I also like going to thrift stores.
Just like at flea markets, you never know what you'll find in a thrift store. Sometimes I see things that I owned as a child, or that my mother used in the household (think handheld meat grinders, colorful bowls, her everyday dishes). Those things bring back fond memories, and sometimes I take those things home with me. Can you Buy a Memory? Yes, you can. Other times I see nothing but what I would consider "junk," and I can see why someone gave it away.
But I occasionally hear wonderful stories of someone who, for example, purchased a coat at a thrift store and found a diamond ring in the pocket. Or maybe someone bought an "interesting" piece of artwork that turned out to be extremely valuable.
I don't go to thrift shops thinking that will happen to me. But it would be super cool if it did.
I came fairly close 2 weeks ago though. My daughter, Jennifer, and I were browsing through a thrift store when she spotted a wooden chest that she thought I would love. It had a leather handle that was well worn, metal pull-rings on 6 shallow, felt-lined drawers. There appeared to be something missing from the bottom of the piece, but otherwise, it was in great condition. We could tell this was the real deal too, not a reproduction.
The price tag read $4.99. I didn't think twice about putting it in my cart.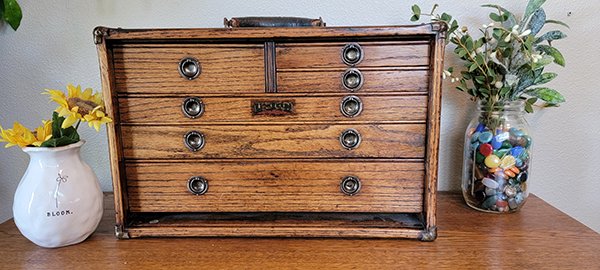 The nameplate on the chest reads "Union Tool Chest Co., Inc. Rochester, NY."
When we got home, we searched the Internet and found the history of the company. Thankfully for us, they had changed names several times and also switched from producing wood chests to metal chests, so it was fairly easy to pinpoint the year in which this chest was made: 1919-1928 This particular chest was typically used to carry medical supplies or optical instruments.
The history of this chest fascinates me. I wonder who owned it. Was the first owner thrilled to purchase it? Or was it a gift? And what was this one specifically used for? How did it come to be in a Thrift Store?
I love the 6 shallow drawers on the chest. I knew it would be perfect to hold things like phone chargers, small cables, and other tiny things that typically get lost. This little beauty now sits on top of a cabinet I found at a garage sale, and it adds to the character of my office.
I checked on eBay and saw variations of Union Chests that were selling anywhere from $200-600. I didn't see one exactly like this one though. Does that mean it's extremely rare and potentially very valuable? Ahh… my imagination runs wild.
But really, the "value" of an item is what someone sees in it. And although I didn't find any jewelry stashed away and forgotten in any of the drawers, or an envelope filled with money taped to the bottom of the chest, this little piece is valuable to me.
And definitely worth $4.99.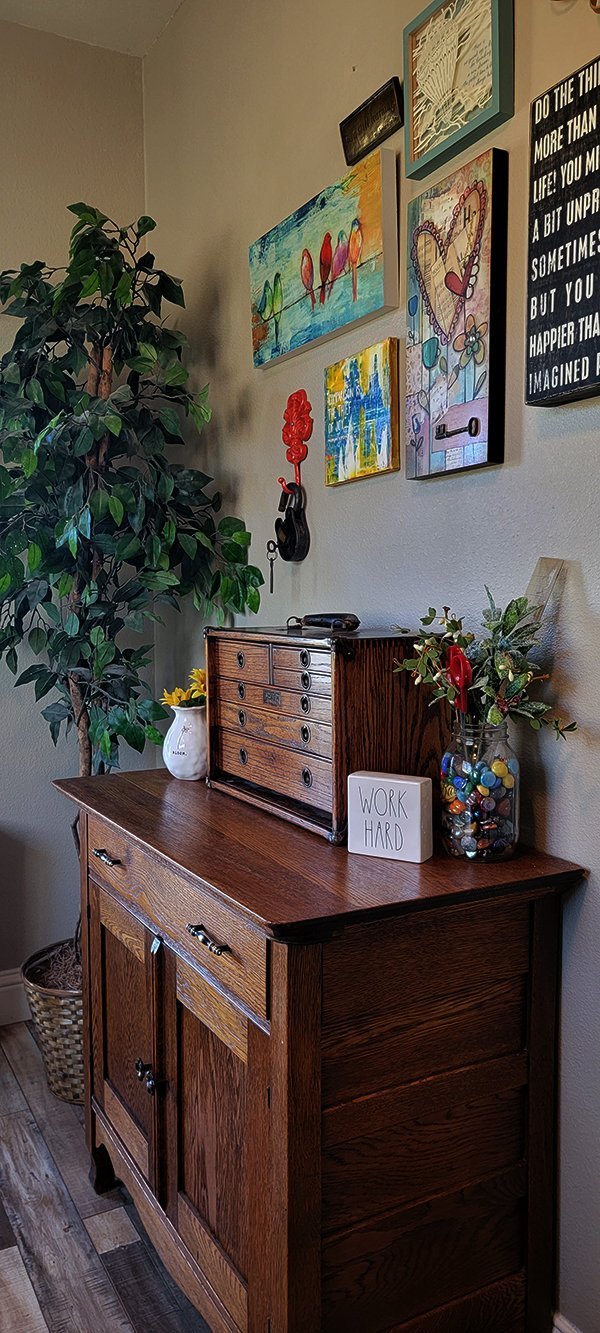 ---