Change a Black and White Photo to Color with Photoshop Elements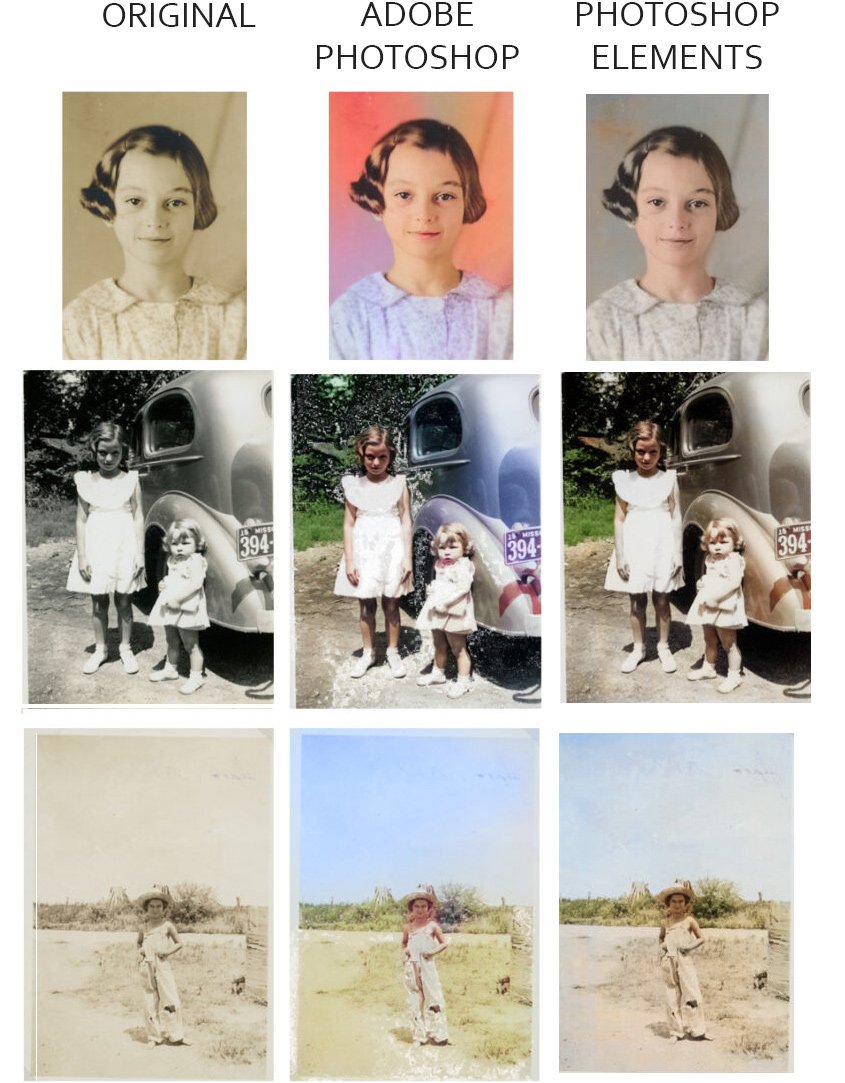 Bring a black and white image to life with the Colorizer option in Photoshop Elements
A few weeks ago, I reviewed the new Neural Filter in Photoshop 2021. (How to Change a Black and White Photo to Color with Photoshop's Neural Filter). This powerful filter does a great job of colorizing photos.
Thank you to one of my readers for directing me to the Colorize option in Photoshop Elements. I experimented with this option and found it easy to use and felt it gave a great result. In many instances, I felt Elements did an even better job than Photoshop 2021 did.
Here's how to colorize an image in Photoshop Elements:
1. Open a black and white image.
2. In the Menu bar, choose Enhance > Colorize Photo
3. A window will open giving you the option to use an Auto or Manual method.
a. If you choose the Auto method, you are given 4 colorized versions of your image to choose from.
b. If you choose the Manual method, you are presented with various options that you can customize.

I used the Auto method and was very happy with the results. They seemed more true to what I believe the original image colors were, while the same images with the Neural Filter applied, had a significant blue cast. These photos were taken in the early late 1920's.
Many times we want to keep the original black and white images we have, but it's nice to know that we have the option to colorize them if we wish, in both Photoshop AND Photoshop Elements.
---