Create Your Own Greeting Card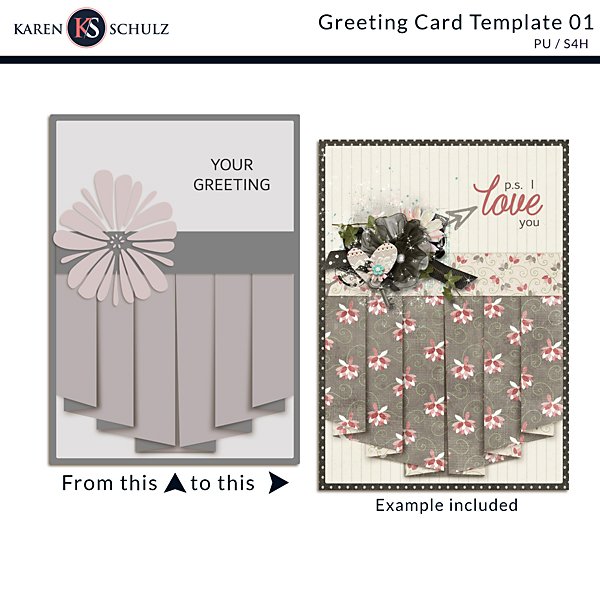 Just imagine the delight your family and friends will experience when they open a greeting card that was created especially for them… by you!
Whether you send your greeting card digitally or print it and send it via the postal service, I've got a new product to help you save time and money.
My Greeting Card Template 01 is easy to use and is ideal for all occasions, including weddings, birthdays, sympathy, or "just because."
Find this template at: Karen Schulz Designs | Oscraps | Gingerscraps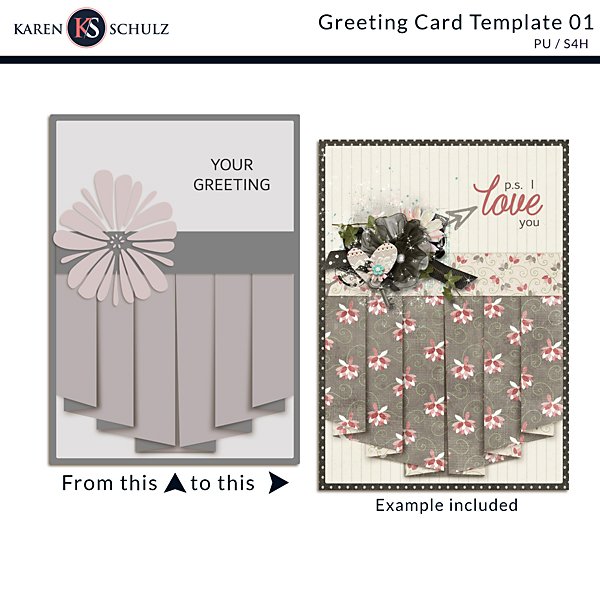 This template comes in PSD, TIFF, and PNG formats. You will need to know how to use a clipping mask to use this template. If you are unfamiliar with clipping masks, my tutorial What are Clipping Masks and Where do I find them? will explain the clipping process.
Since the release of this product, the creativity of those using the template has blown me away! Here are just a few examples for your inspiration.
Thank you to Norma, Renee, Cathy, and Rebecca.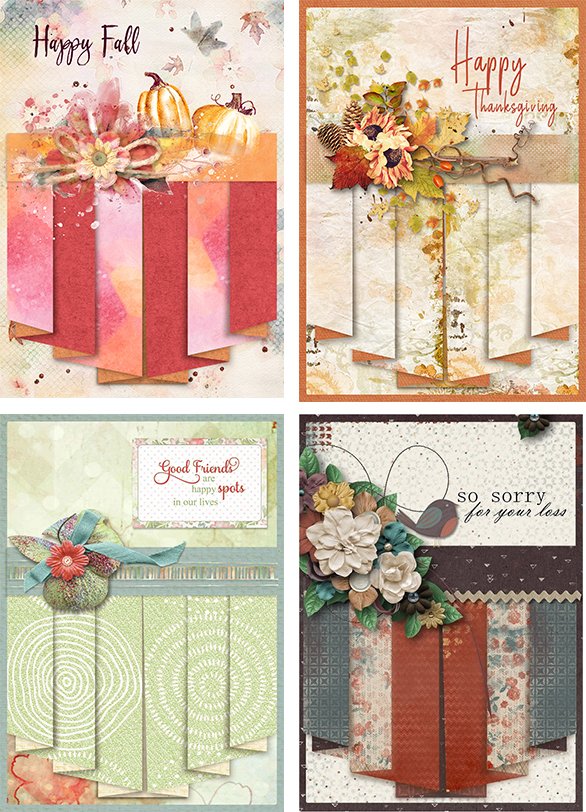 What will YOU create today?
---