Grandparent Word Art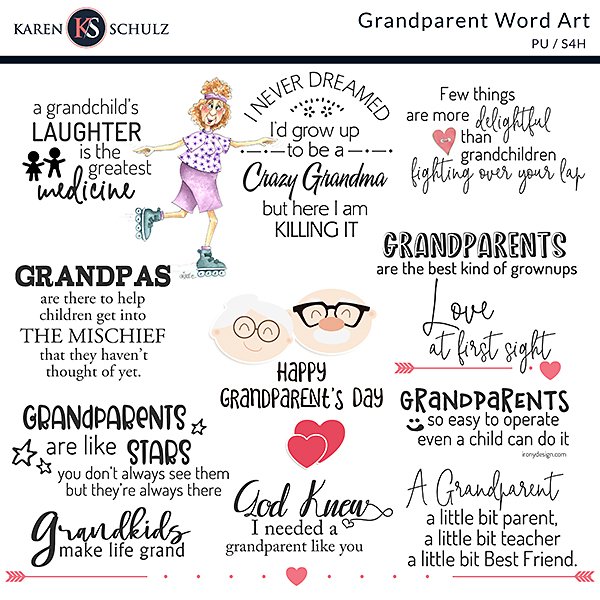 Grandparent Word Art, a digital scrapbook pack, was created in honor of National Grandparent's Day. This special day was the result of United States Congress legislation passed in 1978, proclaiming the first Sunday after Labor Day as National Grandparent's Day. It was designed with 3 distinct purposes:
To honor grandparents
To give grandparents an opportunity to show love for their grandchildren.
To help children become aware of the strength, information, and guidance that older people can offer.
Although there seems to be a National Holiday for just about everything these days, Being a Grandparent is special. So it makes sense there should be a Grandparent's Day. There is nothing like having your grandchild run to you with open arms, welcoming you with hugs. Their laughter is the best thing ever! And, as a grandparent, you might find yourself doing something you wouldn't have thought you would ever do – just because your grandchild asked you to do it.
Whether you are designing a scrapbook page, greeting card, or other hybrid projects, the Grandparent Word Art pack will provide you with multiple sentiments to choose from – from silly to serious.
Find Grandparent Word Art at:  Karen Schulz Designs   |   Oscraps   |   GingerScraps   |   MyMemories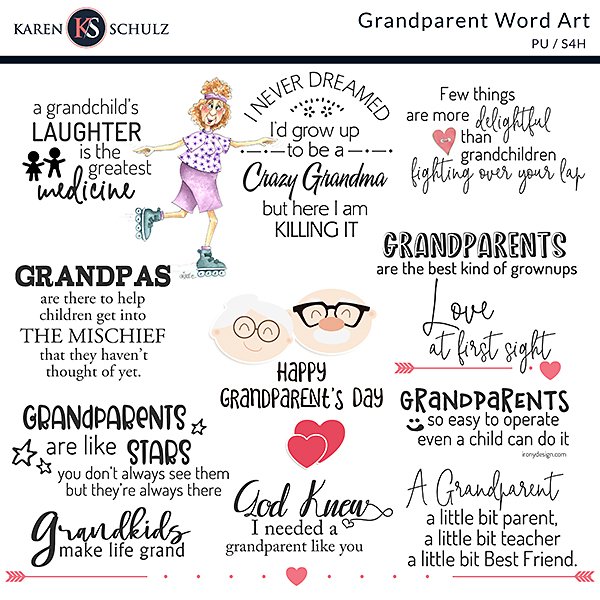 In honor of my CT members who are grandparents, or are remembering their grandparents…. here is some inspiration for you:

Wishing you the best Grandparent's Day ever!

---