A few weeks ago, I received a video call from our 5-year-old granddaughter, Ella. "Grandma," she said with great excitement in her voice. "Have you heard the good news?"
While I was talking to her, my husband's phone rang. It was Ella's 6-year old brother, Owen. "Grandpa! We have some good news!"
"WE'RE HAVING A BABY!"
Not "Mommy is having a baby" – WE are having a baby! I so love that they feel included in this momentous event. Since those phone calls, we've heard, "Mommy is tired. The baby is making her tired," or "Mommy's laying down. The baby is making her a little sick right now." They are involved and aware.
Owen already has names picked out from his favorite Tomy toys, Beyblades. Names like Valt Aoi, Wakiya Murasaki and I can't remember what else (much less pronounce those names). Ella doesn't have a preference though. She just wants to be the first one to hold the baby.
Our son Brian recorded when he and Melissa told the kids. It's a 2-minute video, but worth watching until the end. While Owen and Ella are jumping around from excitement during much of the video, Owen settles enough to mention that there is "going to be trouble" with the new baby too….. I love what "trouble" means to him.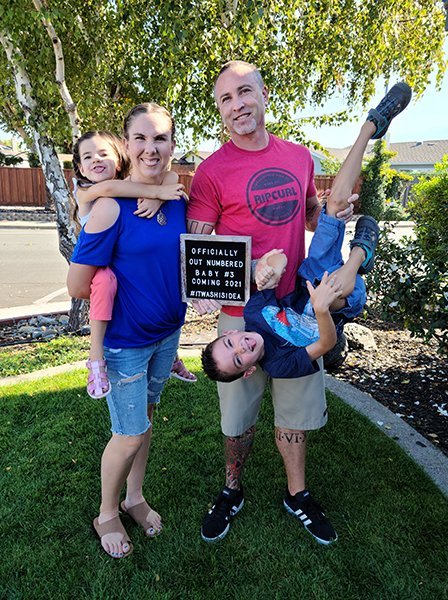 The expected due date is April 18th. And it can't come soon enough!