What is the Purpose of a Scrapbook Page?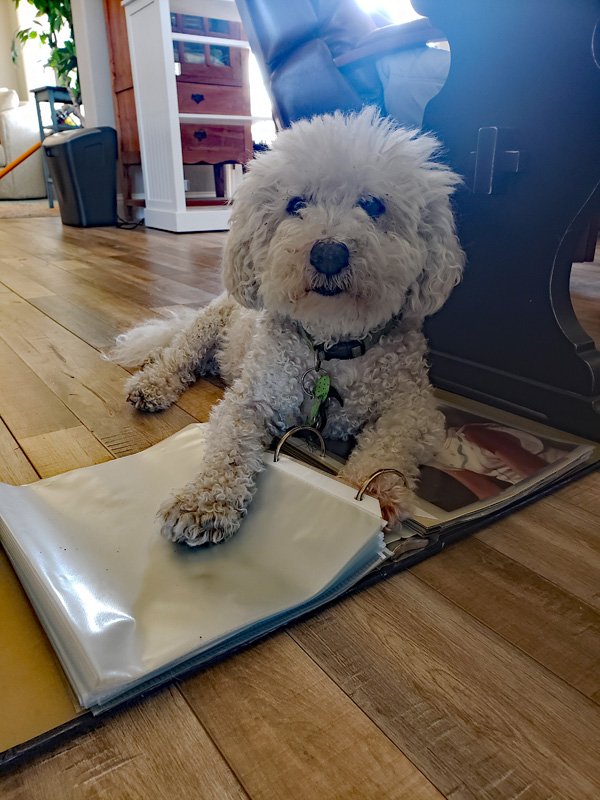 What is the purpose of a scrapbook page? To preserve memories? To document your stories in a creative way? No matter what type of scrapbook page you create, whether it be simple or elaborate; no matter what your favorite page size or format is, all scrapbook pages should tell a story. We are preserving today's history for tomorrow's readers.
I think we all get this. It's why we do what we do, right?
I have 3 additional reasons to create scrapbook pages though.
Scrapbook Pages can be a Point of Reference
I can't count the times my husband and I are recounting a story and disagree on a date or detail. "Get the photo album," one of us will say, determined to prove our point.
Scrapbook Pages Remind us of the Truth
In 1985, our dog, Barney, was attacked by a coyote. I witnessed it. I didn't have a picture but documented the entire story in detail. A few years ago, my husband was telling someone the story of the coyote attack, using the words, "I saw…" and "I ran…", etc. My mouth just dropped open in shock. Did HE think he was the one who was at this event? I didn't want to contradict him in front of our guests, but when they left, I said, "Do you REALLY think you were the one who saw the coyote attack?" He looked at me like I was crazy. Of course, he thought he had. My friends, that is because I told the story so well! He could imagine it in his mind, and he placed himself in my position. You can bet I got out that photo album and read that story to him. We still laugh about it, and it's a family joke now.
and finally…
You NEVER Know Who Will Find your Scrapbook Pages an Interesting Read
I am working on a big project – scanning all of my paper-scrapped albums. I left the room and came back to this….. Riley immersing himself in one of the albums I working on. I think he was looking for the pages on which he was featured, but I can't be sure of that.
Like I said…. you just never know!
But seriously, it's really important to tell your stories. How are your albums coming along?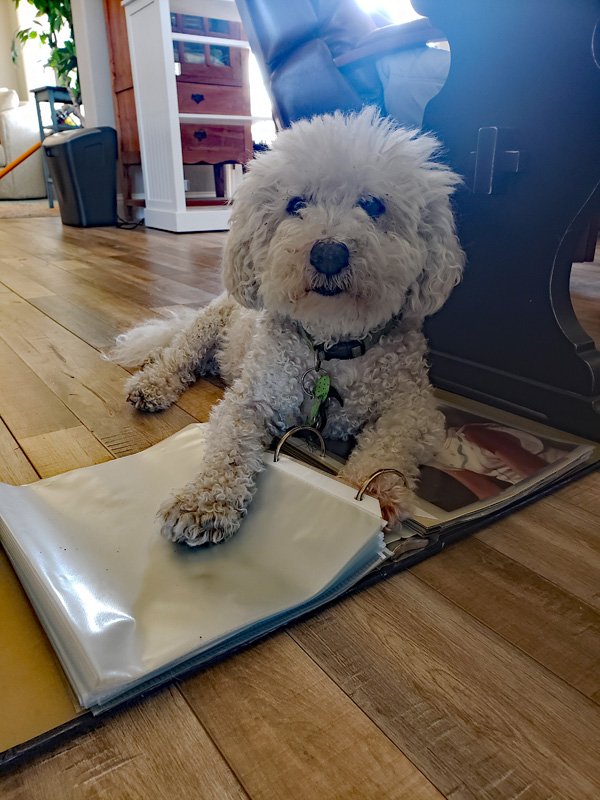 Happy Scrapbooking!
---