What is Pocket Scrapping?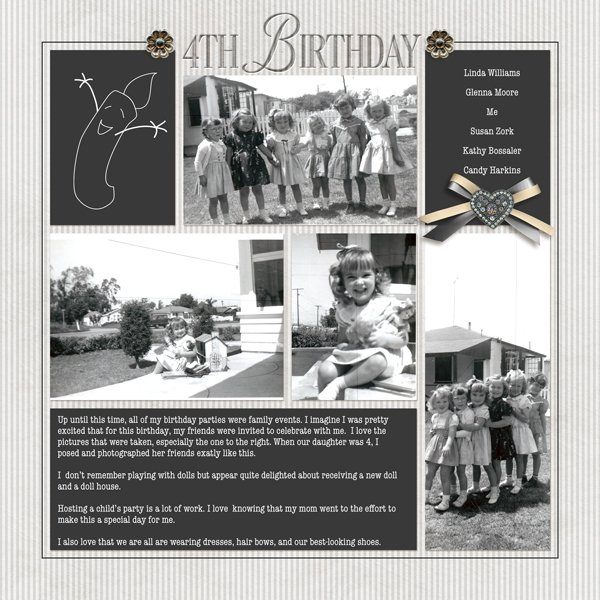 What is Pocket Scrapping?
Pocket Scrapping is a form of memory-keeping designed to help users quickly create layouts with their photographs.
Pocket Scrapping Templates:
Pocket Scrapping Templates are pages with divided sections that can hold photos, journaling, and decorative elements. These pockets can also be customized with different colors, patterns, and textures to create a unique look.
To use a pocket scrapbooking digital template, you will need editing software. Two popular software options are Adobe Photoshop or Adobe Photoshop Elements.  You can purchase pocket scrapping templates, which typically come in a variety of sizes and styles, from digital scrapbooking stores.
When you are ready to create your first page, open your software, and import a template.  Not only can you add your own photos, title, and journaling to your template but you can also add decorative elements such as digital stickers, stamps, and other embellishments to enhance the overall look of the page. And you're not restricted to placing items only in pockets. For a little extra interest, add small embellishments on top of the "pockets" if you like.
The beauty of using pocket scrapbooking digital templates is that they allow you to quickly and easily create a cohesive scrapbook page without having to spend a lot of time designing the page from scratch. The templates take care of the overall design, leaving you with the fun part of adding your own personal touches to make the page uniquely yours.
Example of Template Use:
Here is a blank template, and the same template with photos, journaling, embellishments, and a title.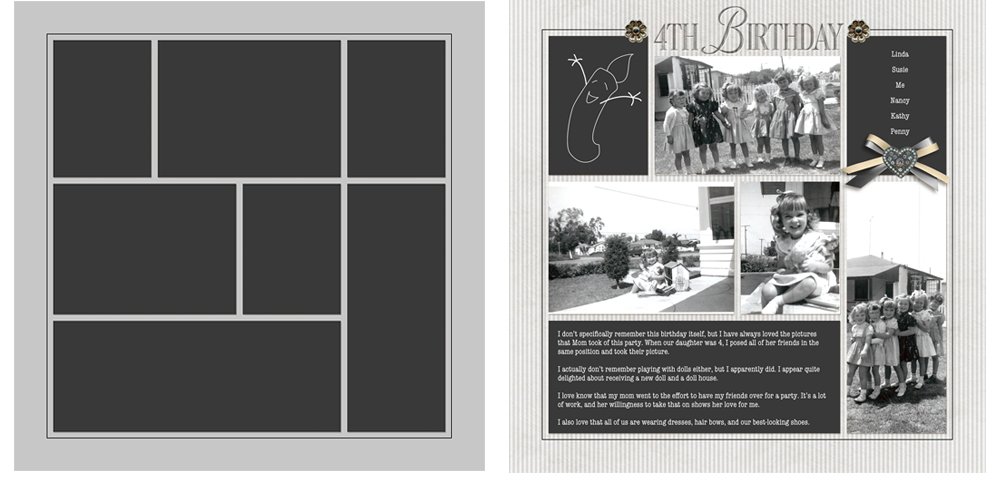 Pocket Scrapping Template Gift:
If you haven't tried working with a pocket-scrapping template, download this Pocket Scrapping Template Gift from my store and give it a whirl.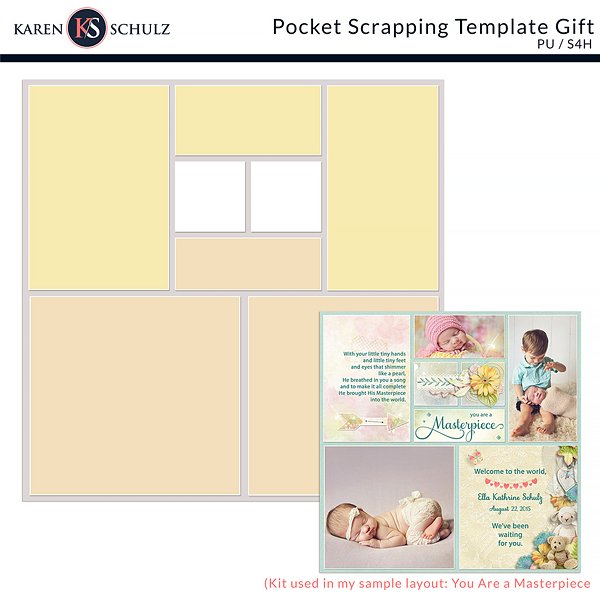 Templates Packs 1, 2, 3, and 4 are currently on sale, with a 40% savings on each pack; but your Best Value is the Bundle 01, which offers a 55% savings.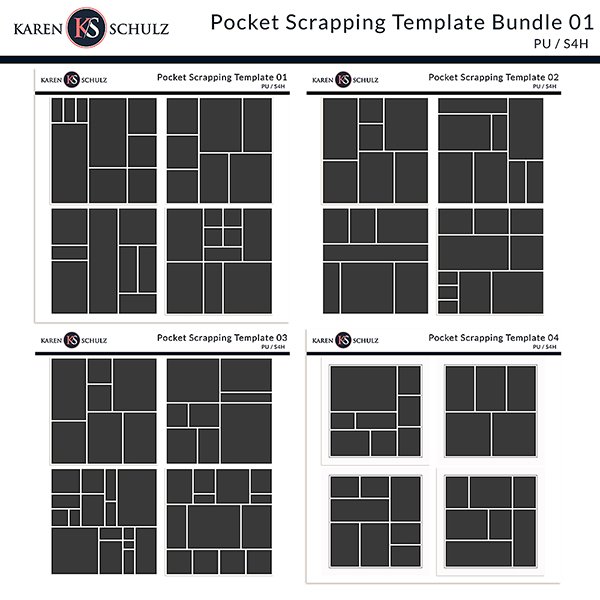 ---