The Hospital Gown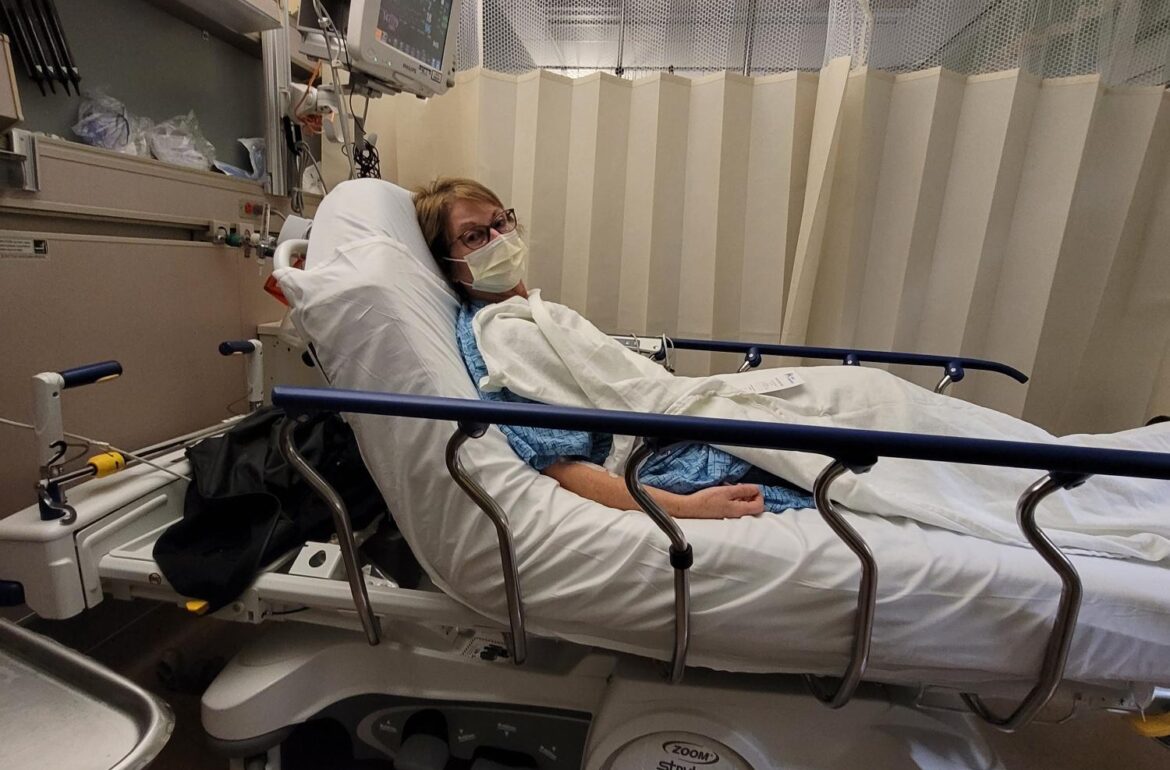 It doesn't matter who you are, a hospital gown will make you look at least 20 years older than you really are.
I discovered this phenomenon myself this weekend.
I experienced some chest pain, dizziness, and nausea early Sunday morning. It didn't last long but was still concerning. I checked with my doctor's Advice Nurse, who referred me to the On Call Doctor, who directed me to go to the hospital Emergency Room. When I arrived, I was immediately whisked away and given an Electrocardiogram (EKG). It indicated that my heart was functioning properly but more testing was advised.  I was admitted to the hospital and given a hospital gown to put on.
Over the next 36 hours, I wore that gown and came to believe that hospital gowns really need to be updated.
When I laid down on a table for a heart scan, the opening in the back of the gown let me feel exactly how cold that table was. When I was hooked up to a heart monitor, and had the unit placed in a pocket of the gown, the weight of the monitor pulled the gown down. I was constantly trying to keep the back of the gown closed while keeping the front of the gown pulled up.  The gown was very lightweight, so while trying to keep the gown in a respectable position, I was also trying to maneuver a blanket to keep warm. And the gown was blue, which is definitely not my color. Nor are little flowered prints. It got all tangled up when I slept and wasn't constructed from the super soft stretchy fabric from which my own pajamas are designed.
During my hospital stay, I spent a lot of time waiting for tests. A nurse had to be with me 100% of the time. I spent a lot of time talking to Bailey, an absolutely delightful person and a great nurse. We even talked about The Gowns.
I was exceedingly grateful that my doctor put me through every single test available, just to be sure-sure that I am healthy. But I can't help but wonder, with the modernization of so many things today, why haven't hospital gowns been updated?
When I was discharged from the hospital, I saw Bailey in the Nurse's Station. I thanked her for her care and told her goodbye.  She looked at me and said, "You look………. like you're ready to go home."  Yes, I said.
I noticed the surprise on her face when she saw me and the pause in her statement as she fumbled for words. I'm pretty sure she was trying NOT to say, "You look so much better without that gown!"
---