All I Wanted Was a Toaster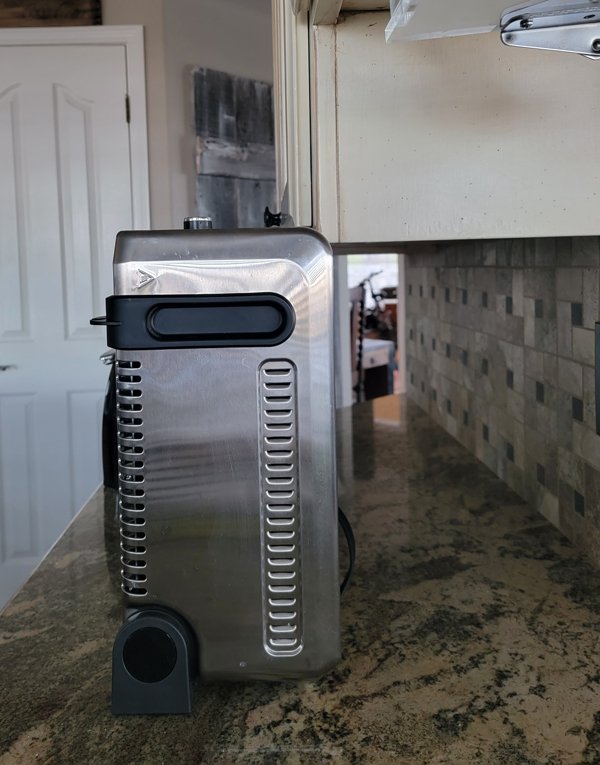 All I wanted was a toaster. And I still don't have one.
It all started about a year ago when we were visiting our daughter, Jennifer, and her family. She had recently purchased a Ninja 6-1 Digital Air Fry. Not only did this appliance air fry, roast, broil, bake, cook bagels, and serve as a toaster;  but it folded up when not in use. This feature, more than anything else, drew me in. I am not fond of having a lot of appliances on my kitchen counters. This Ninja would replace 2 of the ones that I had and would look quite nice all folded up and tucked under a cabinet. Before we even left her house, I ordered one online. It would be a race to see who would make it home first, me or the Ninja.
The thing is, almost every time we visit Jennifer, I come home with a list of things to buy. She has good taste and always finds the neatest gadgets, whether it's something for the kitchen, for storage, or just a home decor piece.  It's kinda sad to say, but the last time her son, our grandson was visiting us,  he said, "Oh, my mom has that…" at least a half-dozen times. He said he felt right at home.
When we arrived home a few days later, the Ninja was sitting on our porch. I carefully unpacked it, placed it exactly where I wanted it, and then tried to fold it up. Drat. Our countertops were 1/4 inch too low for the Ninja to fold up and tuck under them. I was disappointed, but at least I was still trading 2 appliances for one.
I'm not at my best in the kitchen (unless it's eating cookies or potato chips).  But I did enjoy using the Baking feature on the Ninja, because I didn't have to heat up my whole kitchen by turning on the oven.  The Air Fryer and Broiler work really well. The toaster feature… not the best. It takes 4 minutes to toast 2 pieces of bread. And, actually, the end result seems more like the bread has been heated in the oven rather than being toasted.  I was definitely not a fan. Neither was my husband. But buying a toaster would mean, once again, I would have 2 appliances on the counter, rather than the one I was hoping for.
Yesterday, though, I decided we REALLY need a toaster. I want a piece of TOAST, not warmed-up bread, and I don't want to wait 4 minutes to get it.
I went to a very popular home store, where I thought I would have a lot of choices. Not true. They had one. Yes, ONE toaster in the whole store. It's not like they were sold out, they just carried one toaster model.  And it was $95.  If I toasted 2 pieces of bread a week, that would be 8 pieces a month, approximately. If I paid myself $1 for each piece of bread I toasted, it would take me nearly a year to make that toaster pay for itself. And I'm not going to pay myself $1 to toast 1 piece of bread.  I'm just not.
So I came home without a toaster.
I'll go back another day and try again, somewhere else.   But I'm wondering if just plain old toasters – ones that do nothing but toast a piece of bread – are a thing of the past. I sure hope not.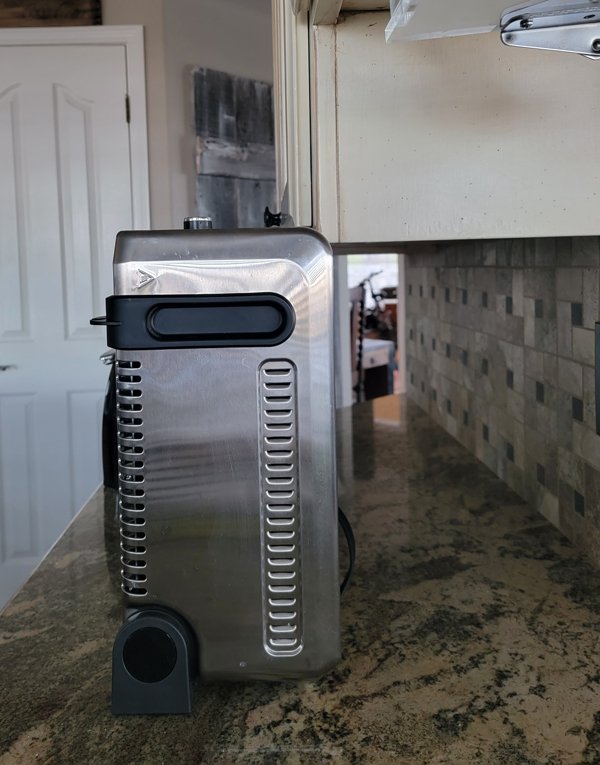 ---