Digital Scrapbook Challenge September 2022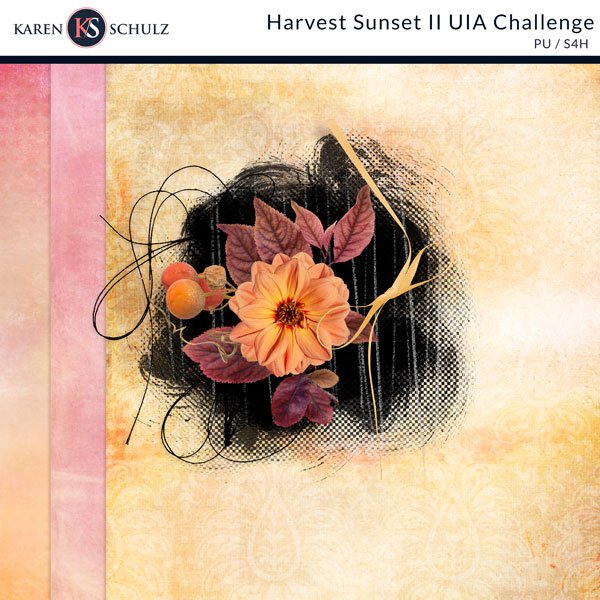 Digital Scrapbook Challenge, September 2022.
Have you ever opened an empty Photoshop file and stared at it, completely uninspired? How do you get your creative juices flowing?  Do you look through galleries to see pages that you like or that fit your design style? Perhaps you are a beginner scrapper and need help with understanding how to balance a page or use elements in a pleasing way.  As a seasoned scrapbooker, you might be looking for a new way to use an element or how to create a page using a different style.
Each month, GingerScraps and Oscraps host multiple digital scrapbook challenges to inspire you. I host the Use-it-All Challenge at GingerScraps and at Oscraps,  where I provide you with a free mini-kit. Your challenge is to create a layout using all of the pieces included in the mini. It's really interesting and inspirational to see how we can all use the same papers and elements, yet create totally different scrapbook pages or projects.
Come on over to Oscraps or GingerScraps and join in the fun!
This month's mini-kit coordinates with my Harvest Sunset II Collection.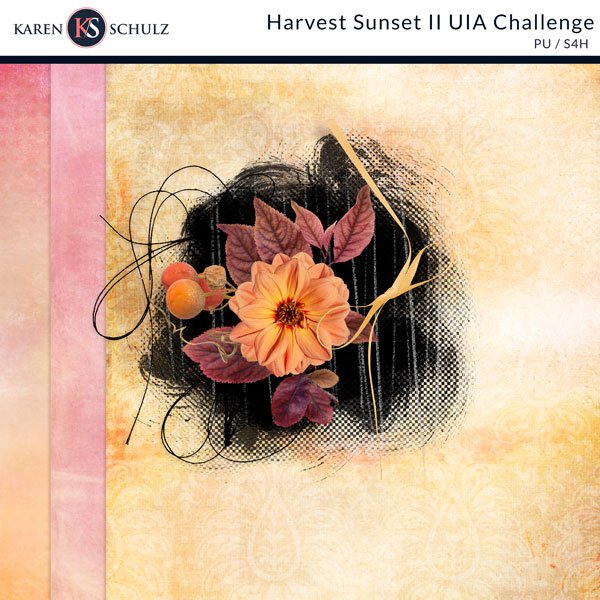 Here are just a few of the pages that have already been created using this month's Challenge kit. Thank you to ScrapinMom, NHSoxGirl, Dady.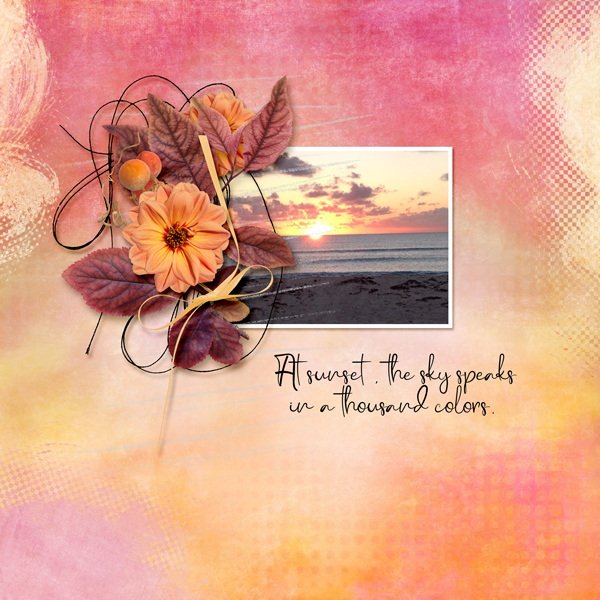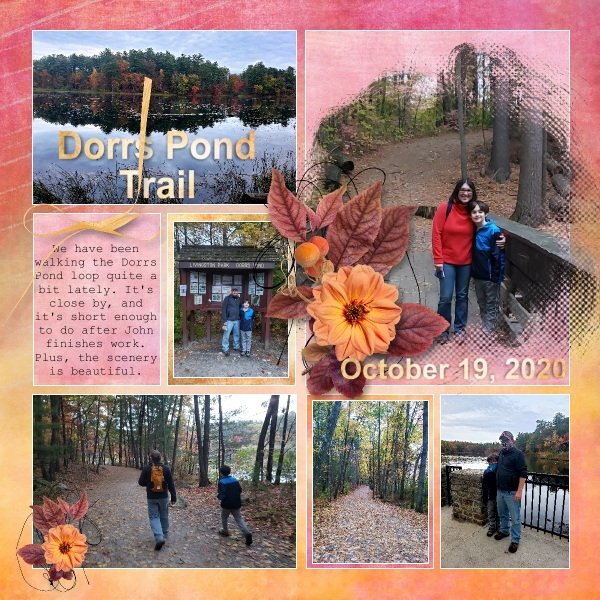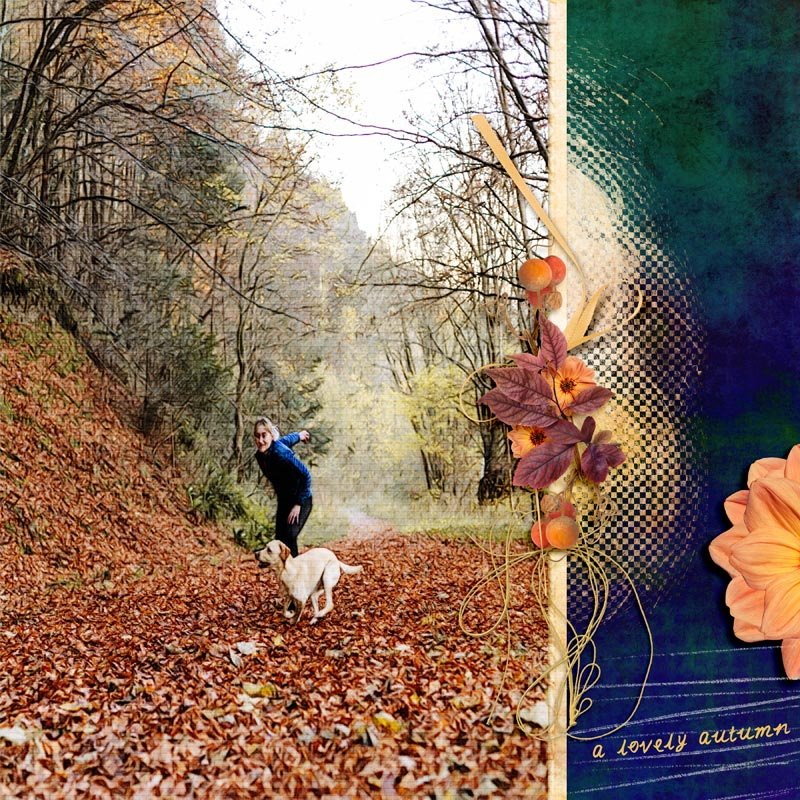 ---