How to Color Black Brushes and Stamps in Photoshop, Part 1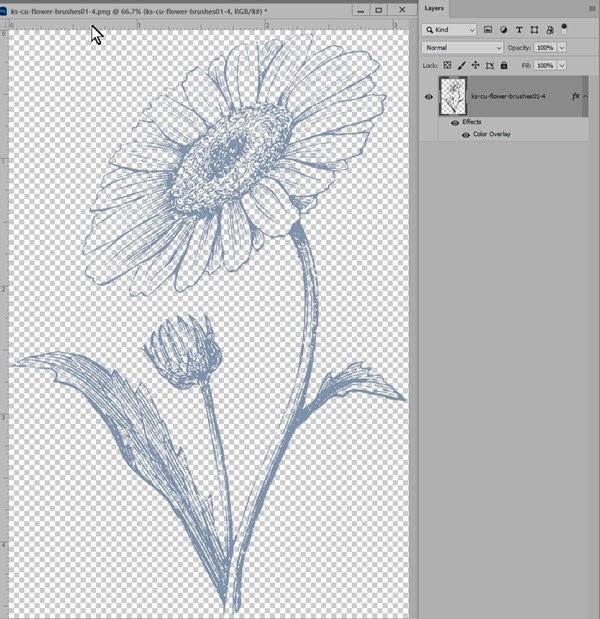 "A digital stamp in crafting, stamping, card making, and scrapbooking is a digital image" which can be manipulated in Photoshop. (-Wikipedia). Digital stamps typically come in .abr (brush) and PNG formats; and are usually black in color.
An often-asked question is how to change the color of a black stamp to a different color. Here are 2 easy ways to add a solid color to a digital stamp.
Photoshop:
Option 1:
In the Layers Panel, place your stamp on a blank layer above your background. I am using ks-cu-flower-brushes01-4
In the Layers Panel, on the stamp layer, double-click to the right of the layer name to open the Layer Style Options box.
Tick the box in front of Color Overlay to make that option active. (If you don't see the Color Overlay option, click on the FX at the bottom left of the panel, then click on Color Overlay).
Double-click on the Color Overlay title in the Layer Style box on the left; this will open the Color Overlay Options box on the right.
Click in the  Color Box to open the Color Picker. Select your desired color, then click OK.
Click OK again, to close the Layer Styles Options box.
Using this method, you can reopen the Color Overlay Option at any time to change the color, if you wish.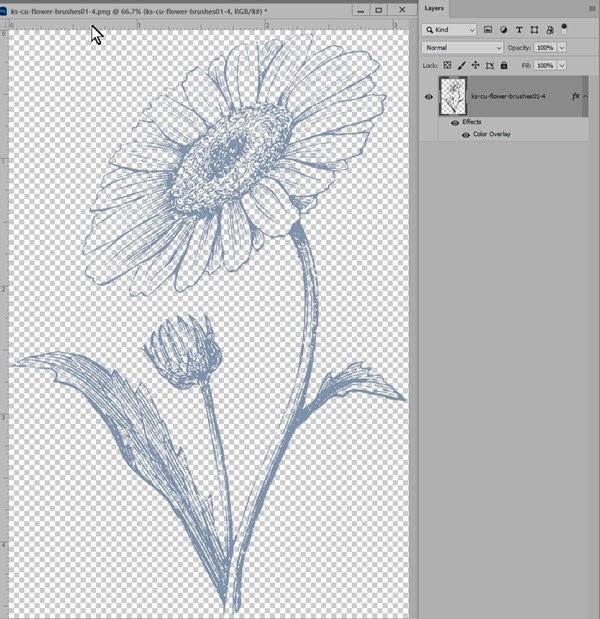 Option 2:
In the Layers Panel, place your stamp on a blank layer above your background.
With the Menu Bar: Edit > Fill to open the Fill dialogue box.
In the dialogue box that opens, click on the down-pointing arrow to the right of Contents to access the options. Choose Color.
In the Color Picker, choose the color you want. Click OK.
Click OK. The stamp will be filled with the new color you have chosen.
Using this method, you will need to repeat these steps if you want to change the color.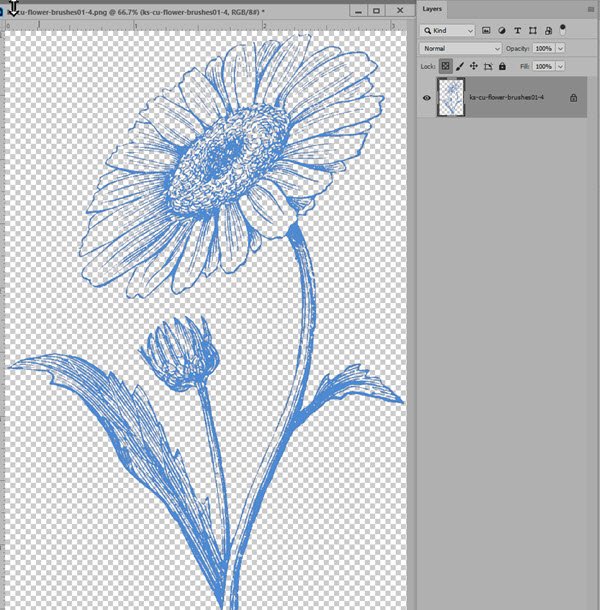 Photoshop Elements:
Option #1 is not available for Photoshop Elements Users, but Option 2 is, and it works exactly the same as in Photoshop.
In future posts, I will show you some basic multi-coloring techniques.
---